10 Most Common Home Improvement FAQs and Answers
Reading Time:
4
minutes
 
Starting a home improvement project can be overwhelming. If you're just starting your own renovation, you're probably very familiar with this already. To help your kick-start your planning, and get you in a renovation frame of mind, we've pulled a list of our top 10 home improvement FAQs and listed them all below.
1. How Much Insulation Should I Use in My Attic?
Proper insulation is an important factor when it comes to managing the climate of your home in an efficient manner. Experts recommend, for most regions, that you insulate with about 12 to 15 inches (R-38). R-Value refers to the insulation's ability to defend against heat flow – the higher the R-Value, the more effective the insulation. If you live in more extreme climates, you can insulate with an R-Value that suits your liking.
2. How Frequently Should a Roof Be Replaced?

Your roof is the final barrier between you and the sky's droppings so you'll want to make sure it is structurally sound and impermeable to the elements. Of course, there are many types of roofs with varying life spans so pick your poison:
Rock Roofs: 12-15 years
Composition Shingles: 12-20 years
Shake/Wood Shingles: 20-25 years
Metal Roofs: 50-75 years
Clay Roofs: 50-100 years
3. What Should I look for When Replacing My Furnace?

The household furnace is a staple of comfort but also a cornerstone of your monthly bill. If you're looking to upgrade in the near future, there are a few things to consider to make the transition safe and efficient.
• Get a furnace with a smart motor; this will help with overall efficiency.
• Pay attention to the Annual Fuel Utilization Efficiency (AFUE); make sure it's at least 90% or higher.
• Make sure you're buying the right size furnace for your home. Newer furnaces are more powerful and more efficient so don't simply buy the same size as your old furnace; evaluate your needs and ask the experts.
• Your furnace is only as good as its surroundings. A brand new furnace can't do its job if the rest of your home is inefficient; therefore, make sure your home is sealed so that any heat produced will stay indoors.
4. What is the Best Way to Remove Old Wall Paper?

Getting rid of dated wallpaper is a cheap and easy way to refresh your home; however, you may find that breaking that stubborn bond can be an arduous task. If you're having trouble, try these methods:
• If your budget isn't an issue, buy a steam wallpaper stripper that projects a concentrated stream of steam through a specialized nozzle. It's a machine made for the job and will save you some grunt-work.
• If you're on a DIY budget, fill a spray bottle with ½ fabric softener and ½ hot water and saturate the paper. Let it sit for a couple minutes and peel away with a putty knife.
5. What is the Proper Placement for the Toilet Paper Holder?

When performing somewhat mundane upgrades in your home, it's important to act by certain industry standards so that your home maintains a certain universal comfort. A common question in DIY forums is regarding the height of the toilet paper holder and hand towel rings by your sink. The toilet paper holder should be installed 20-24 inches from the ground and the towel ring 24 inches so that the ring hangs at about 18 inches from the counter's surface.
6. Where are the biggest air leaks in my home?
By sealing any air leaks in your home, you'll increase your efficiency and lower your monthly bills as a result. Most of the major air leaks are easy to feel and can be found around windows, doors, electrical outlets, etc. Though these are the obvious and significant culprits, they aren't the only ones. Check for more obscure leaks in your attic, your basement and around your chimney.
7. Can My Home Be Too Airtight?
Many energy efficiency experts lecture openly about tightening your homes "Thermal Envelope." Any area where air can escape is troublesome to your home's heating/cooling efforts and can unnecessarily inflate your utility bill. While it is difficult to achieve a home that is too airtight, it is still possible. In the end, it is important to maintain a certain amount of fresh air in your home to keep your indoor air quality at a comfortable, livable level.
8. How Can You Add Color to Concrete?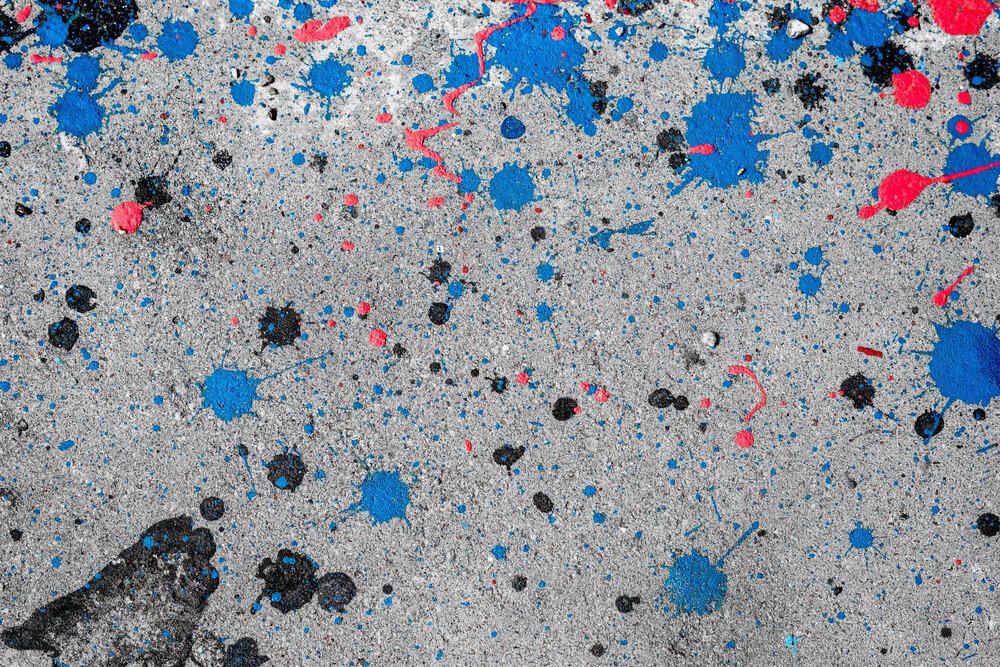 There are multiple ways to color and treat the concrete around your home that will give it an all new look and presence. Muratic acid is one option but experts find it to be a bit messy, erosive and detrimental to the concrete's long-term weatherability. In the end, they suggest painting the surface of your concrete with a stain or paint that's approved by your local Home Depot or Lowe's. There are even some products that both stain and stabilize concrete surfaces in about a dozen different shades that will help you color and waterproof all in one step.
9. How Do You Square Frame Walls?

If you're adding walls to your home, it's vital that they are square and plum. You can make all the proper measurements but it's still important to know the basic insights of structural integrity. An easy way to guarantee that your framing walls are truly square is by laying them flat and measuring diagonally from corner to corner in both positions. When both diagonal measurements are exactly equal, your frame is technically square. Hint: run a piece of lumber the length of the diagonal and tack it in place to avoid any shifting.
10. When Should I Bring in an Expert and Whom Should I Call?
When you're looking to make some home improvements, your best bet is to always consult with an expert. For the bigger, more complicated projects, a certified technician will make sure things are done right the first time and typically be able to guarantee their services. If you attempt to repair things on your own, you risk user error, property damage and most importantly, your personal safety.
A "consultant" will come into your home and make an educated evaluation of your systems or energy efficiency through a series of tests. Once they've crunched the numbers they can offer expert advise and point you in the right direction; however, they will not be able to perform the work themselves. On the other hand, a contractor will be able to do most of the evaluations that the consultant can but they will then be able to perform the work with an expert's touch.
Always heed the expert's advice and make an educated decision if you'll be able to perform the task yourself or if you'll need the assistance of a licensed contractor.
BuildDirect offers a wide variety of wood flooring, stone tile, tile flooring, roofing, decking, and siding.
---
---