10 Ways To Use Vinegar As A Household Cleaner: An Infographic
Reading Time:
1
minute
Vinegar is a versatile and effective cleaning agent that is earth-friendly, too. Here are 10 ways to use it in your own household cleaning routine.
***
Sometimes the simplest solutions are the best. This can certainly be applied to our weekly cleaning regimens, particularly when we're looking to reduce the amount of chemical residue in our homes. In the 21st century, we're learning that more frequent cleaning with products that won't foul waterways and otherwise harm our environment is better than having to use noxious chemicals to get things done on the cleaning front.
To that end, we're turning to some older substances to help up get there. One of those is white vinegar, which is an incredibly versatile household cleaning ally, and even beyond that into other uses, too. Here are 10 ways that vinegar proves its worth in homes today, and can do the same for yours, presented here in infographic form based on an article we published earlier.
Take a look!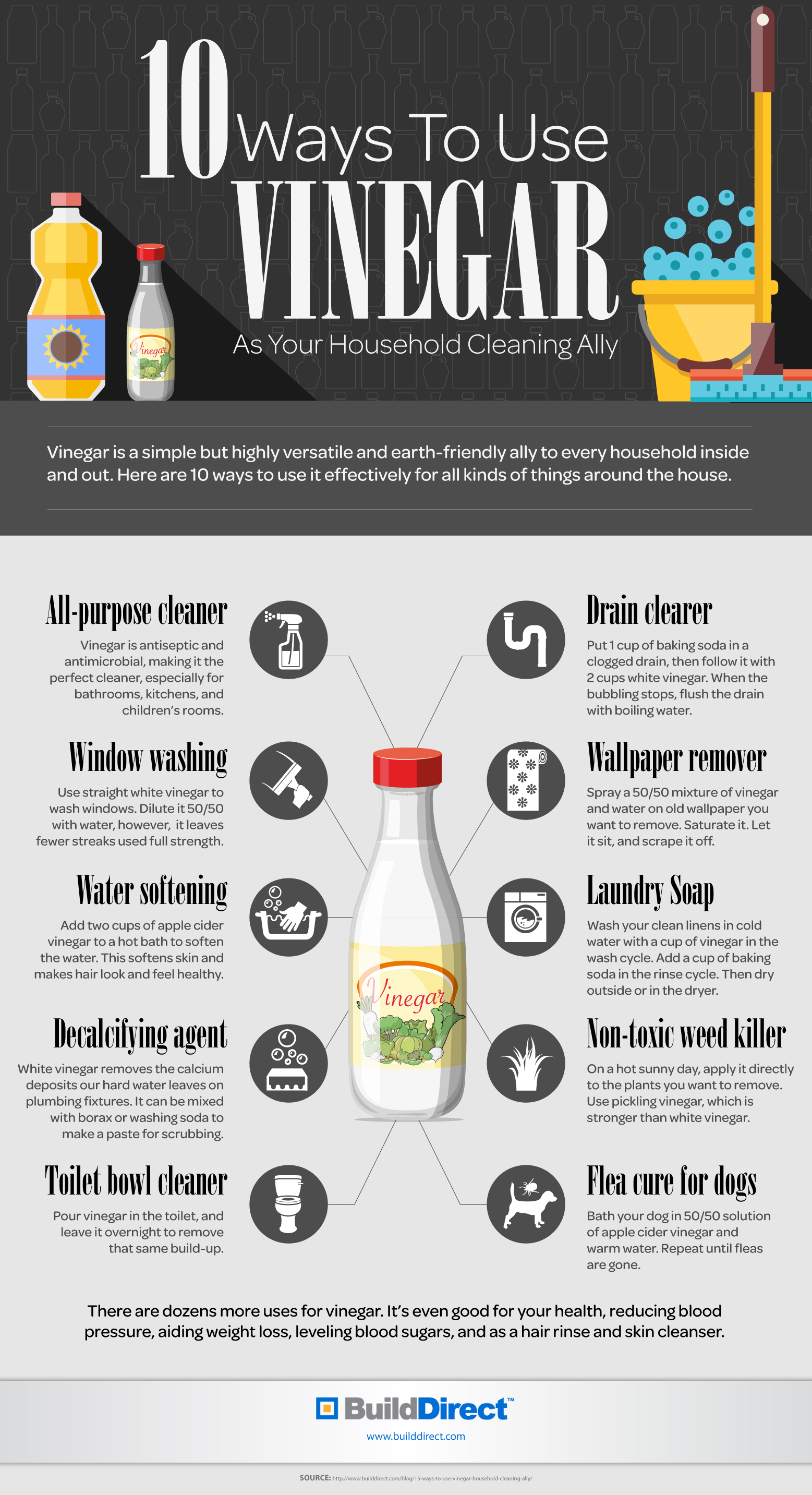 Vinegar as a cleaner an all-arounder in your home
Do you use vinegar for a household cleaner? What jobs do you use it for that we missed above?
What other non-chemical cleaning agents can you recommend?
Tell us all about it in the comments!
---
---