15 Long Weekend DIY Projects to Do This Thanksgiving
If you're looking to get more done this Thanksgiving than stuffing yourself full turkey, stuffing, and pumpkin pie, there are weekend DIY projects you can do in your home. Here are some ideas of home projects you can start and finish over the long Thanksgiving weekend.
15 Weekend DIY Projects:
1. Bring Out a Room's Natural Beauty With Molding
There's not a room anywhere that doesn't look better with some crown molding. You'll get the most enjoyment, however, if you add it to common areas such as a living room, family room, or dining room. Choose a style that fits your home and the room's décor. A weekend is plenty of time for this job and the results can be amazing.
2. Spruce Up Your Porch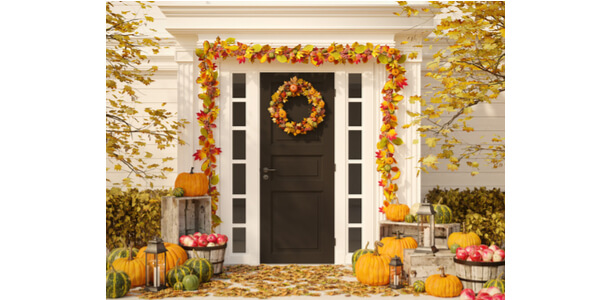 Your front door is the first thing that people see when they come to your house. There are a few things you can do to make it more inviting:
– Add a fresh coat of paint to the door. If you want it to stand out, make the color bold and bright. Consider painting the door frame as well.
– Replace the door's knob and add a new welcome mat.
– Add or replace the lighting around the door. Choose something that really brightens the area at night.
3. Add Kitchen Lighting
Nothing adds new life to a kitchen quite like a new light fixture. Whether it's a pendant light or two above the island or peninsula or a new chandelier above the breakfast nook, refreshed lighting will change the whole feel of the room. To make the job easier, replace an existing light fixture, so you can use the existing wires.
4. Replace Faucets
Replacing the existing faucet with a new one will add elegance to a sink. Whether the existing faucet is outdated or just basic, replace it with a new one made from quality materials that adds more to the existing sink. As you choose your new design, just make sure that the configuration of the new faucet matches the sink's configuration.
5. Install Beadboard
There are a lot of places that look nice with beaded board. Consider spaces in your kitchen and bathrooms that could use some sprucing. Wide plank paneling looks especially nice added to a kitchen island.
6. Change Up the Fireplace
If you have an old fireplace that is inefficient and doesn't do much to heat your home, consider replacing it with an energy-efficient insert. You can choose either a gas or wood-burning insert that will fit into the existing location.
7. Create an Outdoor Oasis
With some pavers, you could use the long weekend to create an outdoor space you'll want to live in. Once you create a new outdoor patio, add some potted plants and outdoor seating; now you have an oasis to escape to when the weather outside is pleasant.
8. Install Wallpaper as an Accent
By choosing wallpaper that is self-adhesive and reposition-able, you can easily add an accent to any wall. It's basically just one big sticker that you pull off of the backing and adhere to any wall that is already primed and painted.
9. Replace Old Windows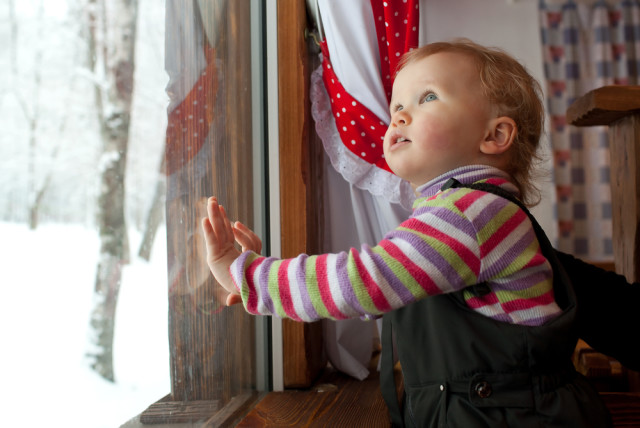 If you have any leaks in or around old windows, you'll want to install new energy-efficient windows to save you money and make your home more comfortable. You won't be able to replace all the windows over one weekend, but you can choose one or two that need it the most and work on those. Just remember that you'll have to order the windows in advance if they're an odd size.
10. Add Interest to Your Ceiling
Ceilings are often neglected and not given much thought, but there is so much you can do to make them stand out and really pull the room together. This might include adding colorful paint to a coffered ceiling or adding a ceiling medallion around a fan or light fixture.
11. Make a Charging Station
If you have a drawer inside a desk or dresser that you can spare, you could easily turn it into a place to charge all of your electronics. Start with a divided drawer organizer that fits the drawer, such as one made of bamboo. Drill a hole in the back of the drawer and the dresser that will accommodate the cords and place a power strip in the back of the drawer or behind the furniture, depending on the size of the drawer. Now all of your charging cables are inside and organized, waiting for your devices that need charging.
12. Replace Cabinet Hardware
Whether in your kitchen or bathroom, replacing the standard hardware with something new instantly adds value to your existing cabinets. You might not have time in one weekend to refinish your kitchen cabinets, but new hardware is a great way to freshen up the kitchen.
13. Patch Holes in Walls
Holes happen, but they don't look great. Take the time you have and patch up those holes. For small holes, all you need is a putty knife and surfacing compound. Just fill the hole and paint when dry.
14. Organize Your Entryway
Entryways are notorious for having items strewn about. From shoes and coats to bills and keys, having a place for everything means it's easier to clean up and keep track of these essential items. There are a couple great options for entryways, depending on your entry's design and could complete as one of your weekend diy projects.
The first is a narrow table, such as a sofa table, that includes a couple drawers with a space underneath for baskets. Add an organizer on top for keys and mail. The second option is a bench with a high back and knobs for coats. With a bench that opens up, you can throw shoes inside. If there's not storage in it, add some baskets under the bench.
15. Minimize Clutter
If you have areas in your home that are especially untidy, consider finding new storage to add to the room. You can create a built-in look by buying bookcases and shelving kits that you put together yourself. A combination of open shelving on top with drawers on the bottom is perfect for displaying some items and storing others.
The hardest part will be to choose which weekend diy projects you'll complete this Thanksgiving weekend, really. All of the ideas above are sure to make being at home more pleasant.
Resources:
http://www.bhg.com/home-improvement/remodeling/budget-remodels/weekend-home-projects/?slideId=b76a3d15-f776-446d-b332-759c31179f1e
https://www.thisoldhouse.com/how-to/how-to-build-coffered-ceiling
---
---