2013 Green Construction Trends
Reading Time:
3
minutes
Another year is upon us and another year to wonder what will happen in the construction industry. There was a bit of growth in 2012, but will it continue and expand in 2013? I don't have a crystal ball, but residential construction grew 22% last year according to McGraw Hill, and it is expected to grow in 2013 more than commercial building.
Green building is poised to grow despite a still sluggish economy. Designers and builders will stay competitive by going green, reducing energy and water use and taking occupant health into consideration. Job creation is another main benefit of the green building industry.
Source: hdiphonewallpaper.com via Nancy on Pinterest
Green building material trends for 2013
Some green materials on the rise are better low-e windows, LED light fixtures, plant-based rigid foam insulation, recycled wood, concrete and steel, reclaimed wood, insulated roofing panels, solar PV and natural flooring. Mobile apps and software for water and heat management will also get more popular in 2013. A builder with an app at the construction site will definitely have the edge over one who doesn't.
Less square footage, less expense, more conservation, more awareness
Design trends will be showing off our lifestyle changes, too. With the onset of the economic collapse, as a society, we have cut back. We build or relocate to smaller homes, we have reduced our budgets, we eat out less, we only buy necessary items, we wear second hand clothes, and we grow our own food.
We have lost jobs and are unsure of the jobs we are in. We are more aware of nature, the resources it provides and how to conserve them. In essence, we are learning to do more with less. We have hunkered down and simplified.
Streamlined construction practices
Interior design features reflect this new way of living in the 21st century. Modular and pre-fab construction will remain strong. This is a streamlined way of building off-site in a factory, where the weather is not a drawback. Production is faster and more reliable, which in turn cuts costs. Designs are sleek and futuristic.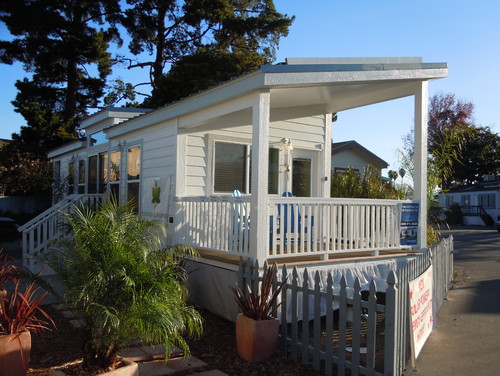 The Net Zero home is gaining in popularity, too. Renewable energy and passive solar heating provide all the energy a super-insulated home needs. The up front cost is a bit more, but there are no energy bills at all, which offsets the initial cost. Once the public realizes they will not have monthly bills to pay for electricity and heat, they will find net zero an attractive way to live.
Green remodeling in 2013
Remodeling trends will show off our need for simplicity, too. Clean, crisp, contemporary lines and surfaces are in. Not only is the look and feel uncluttered, but maintenance will be low. This gives us more time for living instead of cleaning. This is a direct result of our economic times. We are more focused on being happy.
Granite is out, and quartz composite is the preferred material for countertops. I never thought I'd see the day granite was bumped out of first place! Quartz has a simple look and is low maintenance. The glass backsplash is contemporary and clean, and it complements the quartz.
Engineered hardwood flooring is like a pre-fab – it reduces installation time. I had this installed about 15 years ago, and two large rooms were done in two days. It's very simple to install and could almost be a DIY project. Here again, we see a streamlined work process is preferable.
Home retrofitting for an aging population
Remodeling homes for seniors is going to be big business. Baby boomers are coming into their golden years, and their homes can be retrofitted so they don't have to move. It's not a great time to sell anyway. The ROI seniors were expecting after 40 years of ownership has dropped. People want to stay at home, too, instead of moving to retirement homes. A new environment is not always the best idea. Remodeling for the long term is a better option. The existing home can be made more functional and safe for an aging population.
In all building, healthy indoor environments will continue to be important. We are more aware than ever about toxic substances and our health. Indoor air quality will be improved with low- to no-VOC finishes and materials, clean heating and fresh air.
Remodeling's popularity was forced on us. It is more evidence of our awareness of the environment, our willingness to recycle and our need for simplicity. That's not a bad thing!
---
---