Pantone Color of the Year: Living Coral Home Decor
Last year's Pantone Color of the Year was Ultra Violet, and it rocked our socks off. The cool and calming deep purple shade reminded us of starry nights under a glowing moon. As such a vibrant choice, this color certainly seemed like it couldn't be outdone by Pantone's 2019 Color of the Year selection.
However, we were wrong. Pantone decided on a shade every more brilliant for the upcoming year — Living Coral. Here's all you need to know about this glorious hue and why it's left Ultra Violet in the dust.
Why Coral?
What color is coral, exactly? It might be hard to envision the shade off the top of your head, but just think about a rich and warm pinkish-orange tone that matches the look and feel of the underwater creature of the same name. It's a bold and bright option, and Pantone had several reasons for choosing such a buoyant hue.
As the world becomes more and more digital, humanity is craving authentic and real experiences more than ever before. Living Coral is meant to represent the social intimacy that comes with living life. It's a fun and light-hearted color that reminds us to not take everything so seriously. Rather than dwell on opposing viewpoints or societal rifts, Living Coral lets the world focus on spirited joy and expression.
Bright and nurturing, Living Coral also acts as a fusion of nature and modern life. It represents the brightness of the earth while also the playfulness of social media and other modern technologies.
How to Add Coral to Your Home
Now that you know what Living Coral represents, how can you take advantage of this fun color? Luckily, there are plenty of home decor trends you can use to add a splash of Living Coral to your living space.
First things first, you're going to want to be conservative with your use of this vibrant color. Most modern color schemes are neutral in nature, so overwhelming a room with a bright pink-orange color could overbalance it. Instead, stick to small touches here and there. This will make these accessories pop even more, creating a bright and energetic feel.
For example, instead of going out and buying a coral bedspread for your bedroom, consider just upgrading your pillowcases to coral-inspired variants. This small touch adds subtle hints of coral without making your bed look like a sea monster.
The bathroom is another great place to add a splash of color, especially one that invokes the look and feel of life under the sea. Consider grabbing some coral towels or a coral-accented shower curtain.
If you're feeling bold and want to take the Living Coral trend to the extreme, you might even want to update your bathroom or kitchen hardware. For example, this Polaris glass sink would look absolutely amazing in a powder room thanks to its deep, orangey hue.
Basically, as long as you stick to accent pieces rather than a full-room makeover in coral, you should do just fine.
Coral in a Complementary Color Scheme
Living Coral works especially well if you've got a pre-existing blue color scheme in your room. This is because they are complementary colors. If you're not up to date with color theory, complementary colors are those that are opposite each other on the color wheel, meaning they're about as different as they can be. However, when placed next to each other, they create a stunning vibe that will really set your room apart.
The important thing to note here is to focus on saturation levels. If you choose a vibrant coral, you'll want to pair it with a vibrant blue. If the coral accessories you find are a bit more muted, you'll also want to choose a less-bold blue.
Because blue is a more neutral color, you'll probably want to use it as your base color. Add in coral accent pieces, especially paired with a blue wall or other backdrop, to truly make things pop.
Coral With Neutrals
As previously mentioned, a lot of modern home decor trends involve neutral color palettes. Soft grays, creamy beiges, and even cool whites dominate wall colors, cabinets, furniture, and more. Sometimes, this lack of color can make a room seem too sterile. Luckily, Living Coral is here to brighten things up.
Because coral is a warm shade with golden undertones, it pairs well with neutral colors that have a warm base. Add some coral curtains, throw pillows, or lamps to a room that's painted tan or taupe for a burst of excitement.
Of course, that doesn't mean you can't utilize coral in rooms with cooler undertones. In fact, the warm burst of pink-orange found in coral blends well with blue-toned grays and whites.
Coral in an Ocean-Themed Color Scheme
Whether you live right on the beach or are thousands of miles from the nearest shore, having an ocean-themed color scheme in your home can instantly invoke feelings of peace and happiness. While cool aquas, blues, and turquoises are critical parts of such a theme, Living Coral is also an important piece of the puzzle, as the color provides excellent contrast. To round out the scheme, you'll also probably want some neutral browns or creams to mimic the feel of driftwood and sand.
In most cases, you'll rely on the cool blues as your primary color. After all, the ocean is mostly blue, right? Next will come the neutral cream and brown shades, as these are a pleasing complement. Finally, rely on Living Coral to provide that bright burst of color, much like actual coral dots the ocean floor.
Living Coral is fun, bold, and bright, which is what we hope 2019 will be. Honestly, it doesn't seem like Pantone could have picked a better color to represent the new year. Go big and embrace the excitement this color has to offer, both in your home decor and in your everyday life.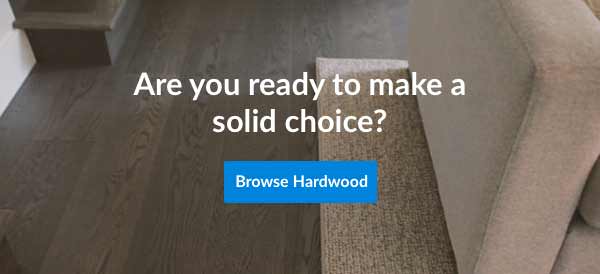 Resources:
[1] https://www.pantone.com/color-intelligence/color-of-the-year/color-of-the-year-2019
[2] https://www.forbes.com/sites/amandalauren/2018/12/06/furniture-and-decor-inspired-by-patrones-2019-color-of-the-year-living-coral/#4c3b4482588d
[3] https://homeguides.sfgate.com/decorate-color-coral-72393.html
---
---