Do-It-Yourself gifts are ideal during the holidays because they're green and cost-efficient, plus making something for your loved ones is a touching way to show how you feel. You don't have to rely on the same old DIY options either, such as cake in a jar or crocheted scarves. There are many quirky choices that will make the recipients smile, you just have to let your creative juices really flow.
Create your own candles
Image via Flickr by Till Westermayer
Candles make great gifts, but have you noticed how expensive they are lately? Some of them don't smell so great either. If you want to make DIY gifts for your friends and family, why not create tailor-made candles? You can use the scents you know your loved ones adore, even if it means combining different essential oils.
Although making certain kinds of candles is difficult, using beeswax is incredibly easy. Grab some mason jars for a vintage feel, get some wicks, and don't forget the scents you want. In no time at all, you'll have a gorgeous batch of homemade candles made with natural or reusable materials. Is there anything better than that?
Design Dynamic Wall Decor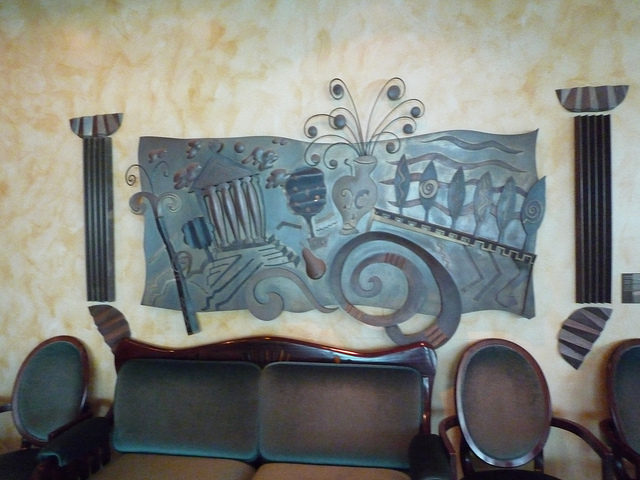 Image via Flickr by Ambernectar 13
Using items like recycled paper or cardboard, some stencils, and soy-based ink, you can create gorgeous wall decals, inspirational sayings, and other types of art that your friends will love. Choose a photo, a quote, or a song lyric that means something to the recipient. Pick colors that suit his or her personality, and go wild. With these materials, you're repurposing and being kind to the environment, but your gift will look like it cost big money.
Turn a Book into Something Else
Image via Flickr by Roxanne Ready
There's a big trend now that involves turning old hardback books into other things. Some crafters turn books into handbags, which is a perfect choice for the fashion-forward bookworm in your life. Instead of mourning a spicy-smelling old hardback sitting forgotten in your attic or the back of a thrift store, grab it up and get to work. You can use scraps of fabric from your home to make the straps and lining. Surprisingly, hollowing out a book isn't that difficult.
If you don't think the recipient wants a handbag, no worries. Hollowed out books double as jewelry boxes, cufflinks containers, or simple secret boxes meant for keeping special odds and ends. All you have to do is choose a book you know the recipient loves.
Let there be light
Image via Flickr by Stacie
Do you know how relatively easy it is to make a lamp? If you have an old lamp, a vase, or another heat-safe, cool-looking receptacle, why not repurpose it for a friend? This is an especially good idea if you have a vintage piece, and a friend who's mad for all things retro. With some inexpensive parts from the hardware store, you can easily build a lamp yourself, and who expects something like that as a gift?
What do you think?
When you're thinking of gifts for the holidays, avoid the shopping rush and the commercialism by going the DIY route instead.
What's the coolest handmade gift you've ever given or received?
---
---