4 Indicators That Vintage Furniture Is Making A Comeback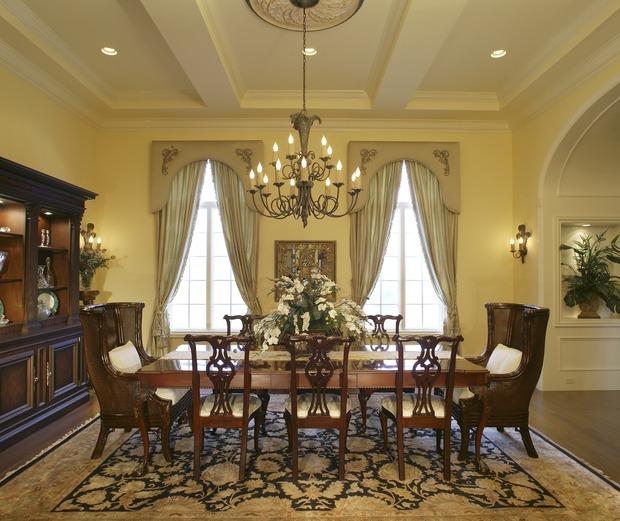 Image: DesignMine
Are you starting to see furniture reminiscent of the 1960s and 70s in design magazines, furniture stores and friends' homes? Why is it making a comeback?
There are various reasons behind the resurgence of vintage or antique furniture in home design. Vintage furniture is considered retro, encouraging nostalgia, sentimentalism and celebration of the past. On another level, a lot of vintage and antique furniture is actually very green and environmentally friendly. Not only do you save items from piling up in a landfill, but they also have non-toxic finishes to keep indoor air clean in your home.
If you want to populate your home with vintage, antique furniture to make it more personal, here are some common vintage trends reappearing this year.
Chinese Teak furniture
Constructed from Teakwood lumber, Chinese Teak antique furniture like tables, chairs, shelving and drawers are coming back to homes as part of the Eastern or Asian design style. What makes them appealing, other than their age, is their extreme durability with natural oils rather than varnish or sealants. This means cleaning or refinishing them requires less work than modern teak furniture. They were traditionally used as outdoor furniture but can be adapted for indoor use as well.
Vintage luxury accessories
According to Chris Powers from 300 Magazine, a lot of vintage luxury accessories common in decades past now hold prominent placement as collectibles in modern-day homes. This includes tarnished chess sets, beer mugs and watches, leather kicks and solid furniture. Homeowners seem to want the retro experience everywhere in their home, which means antique collectible businesses see a marked increase in customers and interior designers who want their products.
Peacock chair
Do you remember the peacock chair Morticia Addams sat in throughout various Addams Family movies? Well now that chair can be part of your own vintage home design, as it's made a comeback in the last year or so. This trending chair in the 1960s comes in different colors and allows for a breezy feeling while homeowners relax on it in their homes or on porches.
Oak furniture
Antique oak furniture is also popular again in the home design space, especially because of its old world feel and the simplicity in its design. A lot of oak furniture doesn't have the varnish or staining modern oak furniture has, so it just looks carved right out of an oak tree. This fits into a lot of natural home design but sometimes will require a carpenter's expertise to resurface or sand away any damage to the exterior from years of use.
Additional Resources:
---
---