The 4 Most Vulnerable Areas Of Your Roof
Today's post was written by Steve Meltz,owner of Juff's Roofing, and also a roof repair company, Mr. Roof Repair.  Both are based in the Toronto area.  Steve's expertise is in solving roof drainage issues, ventilation and mold related problems in roofs and attics.  Steve is a master shingle applicator, quality master on the Professional Advisory council for Major Roofing Manufacturers, and a member of the National Roofing Contractors Association.
Read his post aimed right at homeowners about some of the basic things to look for when approaching the job of roof inspection, particularly in the 4 areas that require the most attention.  Steve?
***
No matter if you are buying a home or have been living in your property for years, there may come a time when a roof inspection is necessary. "Because the roof is exposed to all weather elements, it is the first line of defense when protecting your home. For this point, it is essential that you make all the right decisions. A roof is one of the most expensive parts of a home. For this reason, you should do what you can to keep it in good condition at all times. Along with this, when a repair or replacement is necessary you should never wait too long.
What should I expect from a Roof Inspection?
Know what you are inspecting. If you are going to inspect your own roof, you need to know what you are looking at. There are four areas of the roof and attic that should be involved with a throughout roof inspection.
1) An exterior evaluation of the roof structure. This would include any defects in the roof structure, unevenness or sagging could indicate this is a defect or poor construction.
2) The roof surface materials. The areas that would be inspected include the overall condition of the shingles or roofing materials granular wear, popped nails. Flashings around chimneys, dormers, valleys, plumbing stacks, rusting voids or loose fasteners can be a cause for potential problems.
3) An interior investigation of the attic space. This will point out problems with attic ventilation, damaged wood, and past or present leak sources. Rusted nails or stains around the roofing nails that penetrate the roof deck or in extreme conditions black mould would indicate a potential venting problem. If insulation was added there is a good chance that the intake (from the lower part of the roof" the soffit") could be obstructed.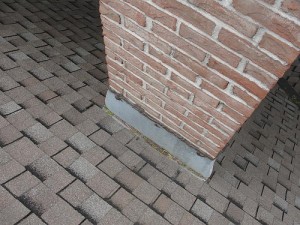 A ventilation calculation should be conducted to insure the attic space has the required airflow. Bathroom fans and plumbing stacks should also be checked to make sure they are properly connected and venting to the outside of the attic. Most of this inspection should performed from the attic hatch. You don't want to risk your safety or damage to the insulation. If you walk on the insulation it will compress and decrease its effectiveness. One missed step and you could find yourself through the ceiling.
4) All the interior ceilings below the attic. The final stage of the inspection would include looking for clues that might suggest current or past history of leaks or ventilation problems. In order for a ceiling to show signs of water damage, there would have been damage to the insulation and ceiling. It would be important to understand the source of the problem and how it was solved to ensure the problem no longer exists. For example an ice dam problem. Many insurance companies will pay to fix the interior but do nothing to repair the exterior. After the snow melts and the problem goes away it could be long forgotten until the next serious snow fall.
In some cases, it is easy for anybody to recognize a problem. For example, a missing shingle is easy to diagnose from the ground. That being said, other issues are much more detailed and may only be caught be a professional.
Who Should I Hire To Do My Roof Inspection?
For most people, a roof inspection is not something they want to do on their own. They have no idea what they are looking at, and would rather stay on solid ground. If this sounds like you, it would be in your best interest to hire a qualified roofing contractor. Significant issues in a home usually start on the exterior due to poor surface conditions or design. Because the roof is exposed to all weather elements, it is the first line of defense when protecting your home. This extensive approach ensures that all efforts are made to investigate possible causes of roof problems and follow through with the proper solution.
Safety First
If you decide to hire a home inspector to perform this investigation and inspection, you may want to consider the limitations of the home inspector as some roofs and attics can be difficult to access. There are laws that require safety measures when climbing on a roof. Home inspectors might not meet those requirements nor have the fall arrest equipment to perform these tasks. Are you going to climb onto your roof to conduct a thorough inspection? While possible, you do not want to do anything that would jeopardize your safety. If you are the least bit worried that you may injure yourself, it is best to hire a professional roofing contractor.
These roofing inspection tips can help anybody who owns a home or is thinking of buying one.
***
Thanks a lot, Steve!
For over 30 years now Juffs Roofing Inc. has been helping homeowners with Roof Replacements, Inspections & Repairs in the Greater Toronto Area.  All images courtesy of Mr. Roof Repair.

---
---