5 DIY Weekend Projects You Can Complete
Reading Time:
2
minutes
Tired of looking at the inside of your home? Take a weekend to complete one of these 5 DIY weekend projects that will make one of your rooms more visually appealing and help improve the value of your home. There are several ways to do this without taking on more than you can handle or going beyond your family budget.
5 DIY Weekend Projects
The cabinet face-lift
Replacing cabinetry in the kitchen is expensive, so instead, opt for a fresh paint or finish color and upgrade the hardware. Very dark or very light cabinetry are popular options right now, so if your kitchen gets a lot of natural light, dark cabinets can add elegance.
White or yellow paint will brighten up a smaller area, but remember to sand the cabinets before you start. You can find fun options for drawer pulls and door handles, so use a splash of color or unique shapes to showcase your personality.
The living room makeover
In the past few years, a brightly colored accent wall has become a popular choice in residential living spaces. If your living room walls are neutral colors, such as white, off-white, beige, or tan, consider brightening up the room by painting one wall a different color.
If you're feeling adventurous, you can even repaint the entire room. Most interior designers recommend steering clear of dark colors, as they will minimize the room and make it feel small. You can coordinate colors in different rooms of the home to tie the scheme together.
The bedroom lighting re-imagine
There are easy ways to change the feel of your bedroom, and most of the options include lighting. Replace your old chandelier with a functional and appealing ceiling fan, or add modern track lighting to complement a contemporary look.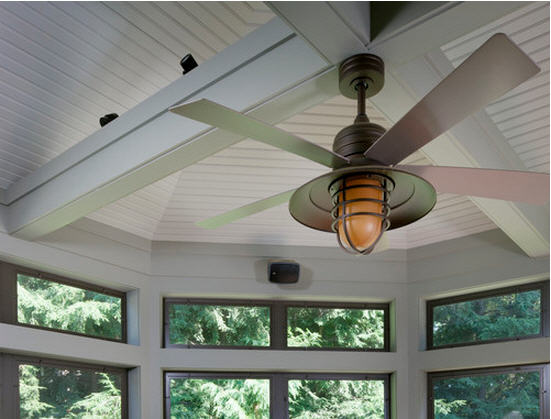 If the room feels dark, you can also add table or floor lamps around the perimeter to add more light and reflect your own style and taste. If the budget is tight, but you still want a change, swap out a lampshade and see how even a small change can alter the feel of your bedroom.
The accessorized bathroom
An easy weekend project for changing the look of a bathroom is to add accessories and modify the color scheme. If you have always stuck with neutral colors, stock up on bright towels and throw rugs.
If the bathroom is small, you can add creative storage solutions, such as racks that sit over the toilet or minimalist cabinets that store toiletries and other necessities. A new faucet is also a cost-effective option for sprucing up the room.
The mudroom addition
You can build a stopping space for family members and guests by adding a bench near the front door. Cubbies provide storage space for shoes, backpacks, and other grab-and-go necessities, and a simple coat rack offers a place to hang outerwear instead of dropping it on furniture when the kids come home from school.
Inexpensive, but valuable
You can easily modify your home with a few basic projects that won't take too much of your valuable time. These ideas are inexpensive but can offer a lot of value to your home, whether you plan to sell or stay for a while.
Your thoughts?
Which project on this list is already on yours?
What project that you've got planned isn't on this list, and should be?
What are your most memorable DIY weekend projects that added the most value and sense of accomplishment to your home and life?
Tell us all about it in the comments section of this post!
---
---