5 Questions To Ask Before Purchasing a Generator
Reading Time:
2
minutes
Buying a generator is a worthy investment. Here are some questions to ask yourself and your vendor about buying the right one for you.
***
Those who experience frequent power outages and blackouts might think that a generator is the perfect solution. However, this may not be the case. While generators might sound like your saving grace, there are many factors of which will leave you second guessing. This is why we have compiled a 5-point list of questions and answers to help you get started on making sure that buying a generator is the right decision for you.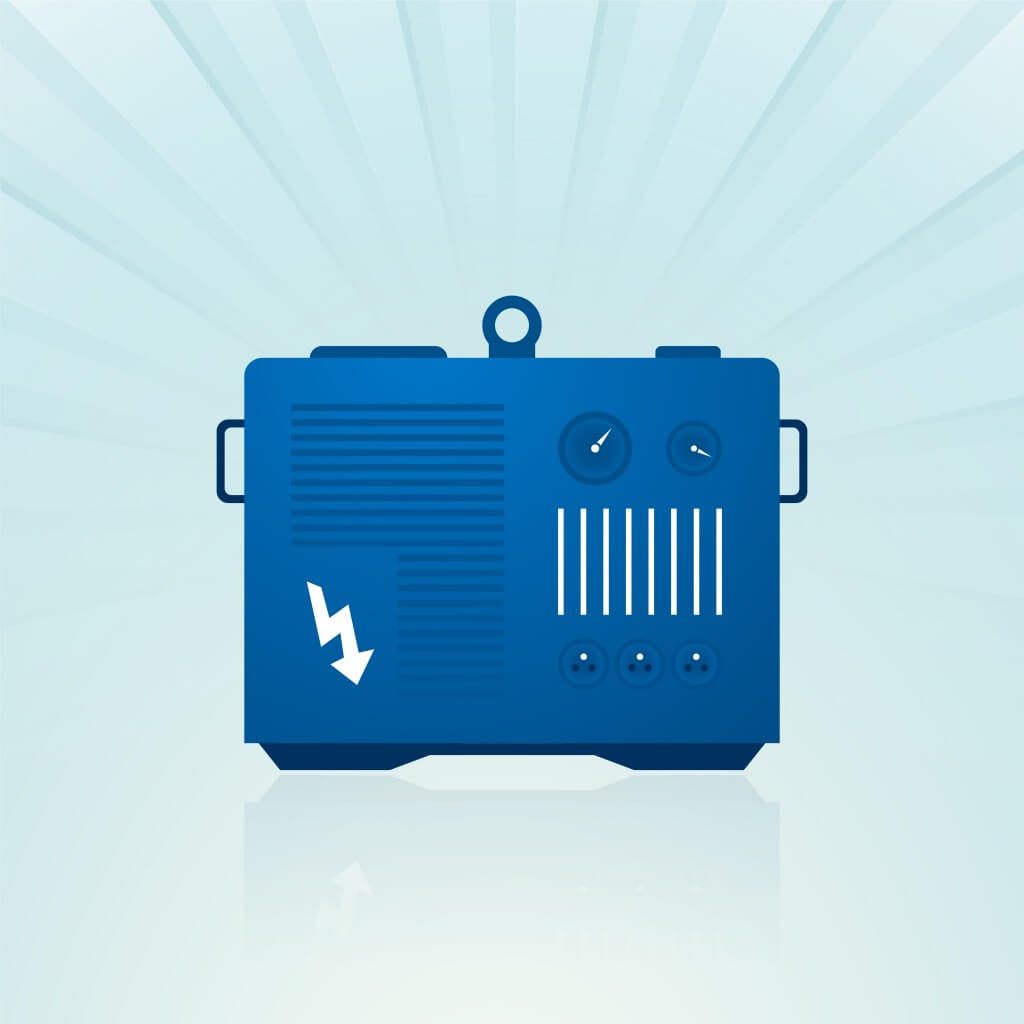 Question #1: How much should I budget for a generator?
If you are planning to store away the generator until needed, then a portable one will be just fine. If you need or want consistent backup, invest in a stationary model. The equipment cost of stationary generators depends on the amount of power you need. In addition to the cost of the actual unit, there will also be an installation fee. On average, a generator plus transfer switch and installation costs runs anywhere from $5,000 up to $10,000.
Question #2: What size generator do I need?
This answer depends on how much power you want and need during an outage. Are you looking to back up critical power needs such as a sump pump, refrigerator, garage door, and basic lighting? Or would you like enough power so that your home functions like normal? There are different sizing calculators available for you to tally up your usage so that you can buy a generator that offers the amount of power you need.
Question #3: What does installing a generator entail?
Once you contact your local dealer, they will come out and conduct a site survey to discuss items such as where to place the generator on the property so they comply with local codes and ordinances. You will then choose a spot that is close to your home's gas and electric supply. That surface is then leveled, crushed gravel or a concrete pad is placed, and then your dealer will install the automatic transfer switch and connect it to your newly purchased generator.
Question #4: What kind of maintenance does a generator need?
All generators require routine maintenance. You will need to check and add oil, visually inspect the generator for any damage, troubleshoot other issues that may arise, and you will need to schedule maintenance checks with a professional. During your installation, make sure that you ask your dealer about routine maintenance tips, as well as how often a professional should come out for a maintenance checkup.
Question #5: What kind of warranties come with which generators?
Most reputable generator companies will offer a warranty on their equipment. Ask about coverage, limitations, and extended warranty packages as sometimes a cheaper unit can lead to higher maintenance costs. You want to make sure that you have all the facts before your final purchase.
Now it is up to you to choose whether a generator is best for you. We hope that the answers above will help you in making a well-informed decision. If not, please find assistance at our Learning Center.
---
---