Reading Time:
3
minutes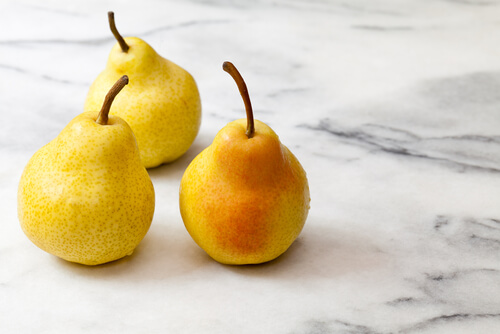 For your next kitchen remodel, considering real marble is an increasing trend. Here are reasons to consider using it as countertops, backsplashes, and floors!
***
Marble has been a common, even fashionable material in American kitchens. Durable and beautiful, marble has a good reputation as an excellent countertop covering.
However, over the years, marble has gained a reputation as a demanding material that requires a lot of maintenance and is easy to scratch, stain and damage. It's also considered expensive, compared to other types of countertops.
But lately, marble has been making a comeback in design magazines, websites and with remodelling materials providers. Many designers and professional cooks have been choosing marble for their kitchen countertops lately. Want to discover why? Here are a few reasons to consider using marble in your kitchen.
1. It's not as expensive as you think
In fact, marble can be quite budget-friendly, and it packs a hefty design punch. Carrara marble, made in Italy, is actually pretty affordable. It's cheaper because it has a darker color than other types of luxury marble, but it's still very beautiful.
You also don't have to put marble everywhere. Choose the island or a part of your countertops to cover, and leave the rest for another type of covering, like wood. (Wood and marble are actually quite lovely together.)
2. Maintenance is easy with a little attention
One main reason why marble lost its popularity is because it requires a little bit of maintenance. Sure, it does, we won't lie about that. But it doesn't require more care than a hardwood or stone tile floor.
Good marble maintenance starts with a professional sealing job as soon as the countertop is installed. The sealant helps keep dirt and stains out of marble's porous surface. You can take care of future sealant applications, about once a year or so, by yourself after the first professional treatment. There are plenty of tutorials and information on the web about sealing marble.
As long as you wipe up stains as soon as they happen and put warm, wet or abrasive surfaces on trivets and mats, your marble should stay clean and damage-free.
Sure, over time, marble does etch, but it only adds to its aged beauty, and small scratches can only be seen if you're looking really hard for them.
3. You don't need to use marble on countertops at all
Some people have been adding marble to their kitchens in original ways that basically ensure it doesn't come in contact with food: backsplash, on the side of kitchen islands instead of on top, even on walls. You don't need marble countertops to benefit from the beauty of marble.
4. Marble ages beautifully
Some surfaces don't age very well; they get a worn, old look that retracts rather than adds to the character of your kitchen.
That's not what happens with marble. With time, scratches and etches smooth out, and any stains that made it through the sealant blend in with the stone. With time, marble gains in beauty and character, as long as you keep doing a minimum of maintenance on it.
Maybe one day, you'll even associate scratches and stains with good times: that delicious wine you had on your 10th anniversary, your aunt's special spaghetti sauce the last time she came over… You get my drift. I love that a home can keep memories forever… and marble is perfect for that.
5. Marble suits a variety of styles
Marble can be rustic or modern, traditional or minimal. It all depends on where you're using it, how much you're using and the style of the other elements of your kitchen. Marble is always elegant, and adds an organic touch to more modern types of decor.
Marble also suits traditional kitchens, with its white/grey color and its link to kitchens across the decades. Whatever your decor style, marble is a good choice.
Considering marble?
Are you planning a kitchen remodel? Consider marble as a possible countertop material. At BuildDirect, we're lucky to have marble experts at our fingertips, so don't hesitate to contact us with any questions you may have about this versatile and beautiful material.
Do you have marble countertops? How do you like it? Let us know in the comments!
---
---