7 Easy Ways to Update Your Outdoor Living Space With Paint
Reading Time:
3
minutes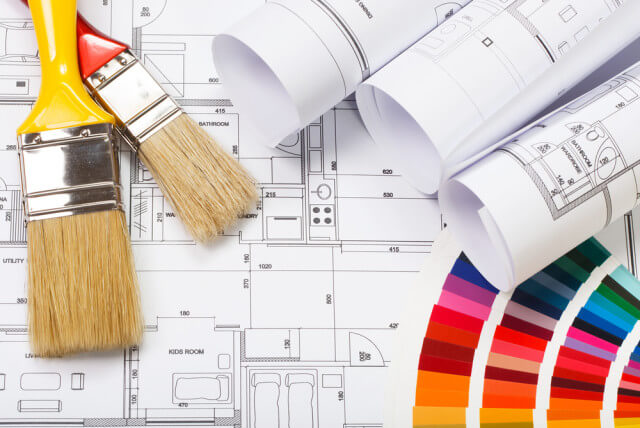 Paint is the good friend who can transform a house into a work of art without asking for much time or money. There are thousands of color schemes, painting techniques, and types to turn a house into a home reflective of its owner's personality. Decorative paints help you bring a jungle, animal, pattern or ocean scape in a home without the need to hire a master artist.  Update your outdoor living space with paint with these easy ideas.
A Guide to Updating Your Living Space with Paint
1. Furniture
Letting go of some furniture pieces at home may be difficult for they hold so many cherished memories. Rather than letting an old rocking chair ruin the entire look of your space, give it a coat of paint to help it blend with your style. If you love the design of the outdoor bench but hate its color, why not paint it in one you love? With such a simple act, you are able to enhance the garden area and even make people see features of it that they did not notice before. This is a good idea for a weekend project but remember to sand the furniture before applying the fresh coat for a clean look.
2. Exterior Walls
If you need to bring more life to the garden trying using different shades or colors on an exterior wall to achieve a decorative effect. Today's paint varieties allow homeowners to achieve myriad effects from rustic to contemporary. Touch it up with strokes of colored paint to brighten it up or cover up some worn areas. Accenting wall colors is a new trend that not only adds depth but also highlights the home's architectural features. This is considered the best technique for showcasing colors and ultimately enhance the garden.
3. Ceiling
Normally, ceilings are left white but if you are more adventurous have it painted and swoon at the difference. A soft blue on the ceiling gives an illusion of extra space and heightens the feeling of being outdoors. It is also possible to paint an artistic pattern or feature on the inner side of sun awnings in Phoenix, to help you enjoy the ever-shining sun even more.
4. Cabinet Interiors
Everyone expects a dull cabinet interior but you can surprise them with a pop of color even in the outdoor kitchen. Warm up a white exterior with a soft shade of yellow or green. If you decide to take this approach, ensure that the look is well blended inside out.
5. Porch
Paint is a great way to renew and protect the porch floor from the elements and is an easy way to update your living space. If it was painted before, a light sanding will improve adhesion.  You are free to paint the porch in any color that showcases its main features and blends in easily with the outdoors and front door. Staining a floor is also enough to display wood's natural beauty.
6. Swings
An outdoor swing is functional for entertainment but you can enhance it by painting the seat or post. You can go for bright floral colors or pick a scheme that blends in with the trees and grass nearby.
7. Flower Pots
Potted plants are a beauty outside but you can make them even more stunning by painting them. You can make a pattern, paint shapes, animals or landscapes to make your flower pots stand out in magnificence.
Paint is a decorator's favorite tool and for many good reasons. It doesn't discriminate where it goes and if used right, paint is known to draw attention to any surface. Painting is an easy job to do by yourself but if you'd rather keep your hands clean, there is always a professional you can call to do your bidding. With paint, you can certainly bring to life something that looked drab and dreary.
Lisa C
libertyhomeproducts.com/
---
---