8 Green Home Improvement Products For Saint Patrick's Day
Reading Time:
3
minutes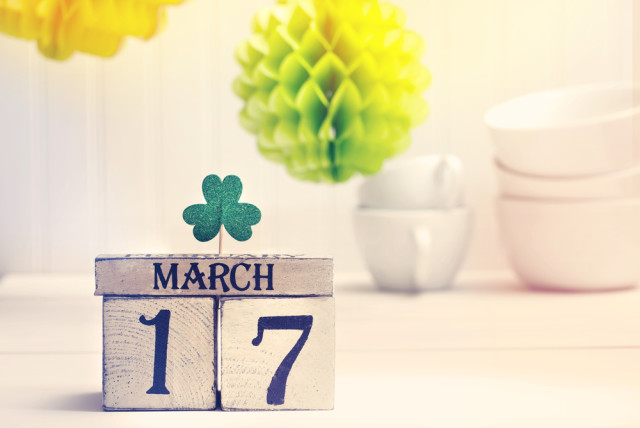 Saint Patrick's day is characterized by the color green. So, today is the perfect day to talk about another permutation of what green can mean to  eco-friendly home improvements!
***
A lot of people will be wearing green and indulging in green beer and goodies today. If you're not partying to celebrate, how about honoring 'green' with some eco-friendly home improvements instead?
Here are 8 of them.
1. Cork flooring and underlayment
Save energy in manufacturing with sustainably grown and harvested cork flooring and cork underlayment. Cork is 100% natural, and probably the most sustainable building material there is. The cork tree needs little water, and the bark is harvested about 16 times over 200 years without damaging the tree.
Products besides wine bottle corks are made from leftover scraps, and there is no waste or toxic emissions at the factory. Read more about the benefits of cork.
2. Strand-woven bamboo flooring
Another renewable plant is bamboo. It is ready for harvest in about three months. It needs very little water, and as a perennial crop, reduces soil erosion. As a building material, it is durable and long lasting. The way Strand-woven bamboo flooring is made makes it stronger than oak. It is great for high traffic areas and is an excellent eco-friendly home improvements choice!
Browse for strand woven bamboo flooring.
3. Bamboo area rugs
Bamboo area rugs are also durable, long-lasting, and attractive with their earth tones. The bamboo is sustainably harvested, and the final products do not off-gas. This is another example of how versatile bamboo can be.
4. Recycled paper area rugs
Recycled paper area rugs boast 50% recycled content. You might think that paper isn't exactly a durable material. But, we're talking about paper fibers that have been recycled into a material you can really count in. You can even have them professionally cleaned.
5. Artificial turf
Most yards have huge expanses of lawn that cost a bundle to install and maintain. They also use 1000s of gallons of water, a precious and expensive commodity, to look good. Save yourself the time of fertilizing and weeding, and save water with artificial turf.
6. Water-based sealers for stone tile
Petroleum based products are toxic in manufacture and off-gas at home, potentially causing health problems. Water-based sealers have no toxic fumes to sully your indoor air quality. They are absorbed into the material they are applied to, meaning they don't leak, and are long-lasting.
Browse for floor care products.
7. Parquet flooring
Post-manufacture waste that would normally go to the dump is used in this particular series of parquet flooring from Armstrong. The cuttings from plank and strip floors are repurposed to make it, making better use of the wood.
8. Composite decking and deck tiles
Composite decking, of recycled plastic, is practically maintenance free. It needs no annual staining or painting, just a quick hose-down in spring. It is a long lasting product with a smooth finish for your bare feet. The wood grain textured planks give it a natural look. For a more intricate pattern, try composite deck tiles, also of 100% recycled materials.
The 3Rs: a measurement of green
So, how are we judging the term "green" here? One of the concepts of environmentally conscious living is that of the 3 Rs – Reduce, Reuse, Recycle. These are good things to keep in mind in daily life, but also around your home. We spend most of our money on building and maintaining our abodes, so think of the 3 Rs when remodeling, buying furniture, or landscaping your yard.
Reduce: Cut back on waste. Buy durable, long-lasting goods, and maintain them to extend their lifespan. Save money, and save the landfills when you shop for good quality items.
Reuse: Find products that use scraps to make a new item. This saves landfill space, and makes the most of raw materials. The final product has a low-embodied energy and smaller carbon footprint.
Recycle: Post-consumer and post-manufacture materials would normally go to the landfill. Processing them into new products prevents that.
Green home improvements
If you are going to work on your home, either in a major remodel or with new accessories, you may as well consider eco-friendly home improvements with friendly products and materials. This is your chance to make a difference. Use the 3 Rs in your choices, and know you did your part to be environmentally conscious.
---
---