Reading Time:
3
minutes
September is a time for new beginnings. One of the biggies is a new school year. Even if you don't have little ones, or growing-up-I-can't-believe-it ones, this is still a feeling you can remember well from your own childhood.
With that in mind, here are some school and education themed home decor ideas for this brave new back to school season, whether school is just a fading memory, or whether there are members of your household dusting off their bookbags.
Take a look.
***
1. Globes and Maps of the World
Cartography is a science, as you learned in your geography classes of old . But, there is art to be found in it, too. This is particularly true of stylized globes and maps, which can add a stylistic focal point, and a topic of conversation, to studies, dens, and entranceways.
For that studious, historically minded atmophere, this is a great detail to add to a back to school inspired home decor touch.
2. Bookends
We've hit on the idea of off-the-beaten-path bookshelves to spruce up storage and home decor recently here on this humble blog. But, what about some examples of bookends, to keep your favourite volumes close to hand on your old-school desktop?
Go for the elegant, go for the antique, or go for the kitsch. Either way, make a statement with these little academic details.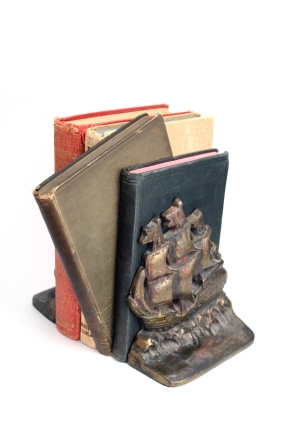 3. Old-style writing desk
Speaking of old-school desktops, a writing desk can add a layer of scholastic elegance to that corner of the room that needs to be filled.  Hearken back to the time when letter-writing was a virtue, and penmanship was an art. Whether you keep it as a conversation piece, or to host your laptop, an old-style desk provides visual refinement.
And you don't have to buy new. Try your local thrift stores to find that perfect writing desk just crying out to benefit from your furniture restoration skills.
4. Desk lamps
Lighting is a practical requirement, of course. But, as is also the case, lamps in particular can offer aesthetic value to your home decor as well. With this back to school theme in mind, why not add a little enlightenment with a unique desk lamp?
5. Abacuses
The abacus was one of the earliest examples of calculating tools. Luckily, they also have a certain visual charm as well that an electronic keypad perhaps does not.
An abacus comes in various forms, and in various sizes to suit your home's studious corner. It is the perfect accessory for your reading nook, or home office, even if you intend to leave the computing to other sources.
6. Bells
When playing word association with the whole back to school theme, one of the first words that pops in there is the school bell. But, luckily, bells can be decorative too, and not just for the Yuletide season, either.
Bells can be hand held, table top items. Or you can hang a bell on a bracket for that old-fashioned gentility you may be after. In any case, the bell is a classic shape that never goes out of style.
7. Hourglasses
Among you out there, there may be those who, long ago and at quarter to three on a school day, sat in class staring at the clock, waiting for that bell to ring. Well, why not do it today in style with another classic home decor shape – the hourglass. Run down that clock in style!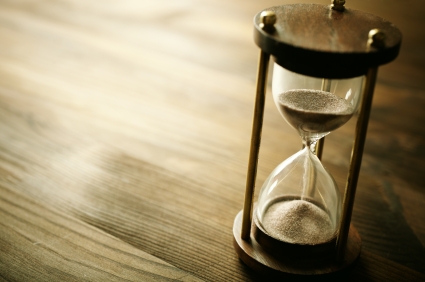 8. Chess boards
They say that the game of chess helps to focus the mind, and hone the intellect, which is one of the goals of going to school too.  But, the chess board has come to symbolize a certain academic atmosphere, too, with yet another example of classic shapes and design for home decor.
Whether the board and chess pieces are carved in wood, glass, or stone, adding  chess board just screams (or politely whispers, maybe) good taste.
9. Famous quotations
When statements are meaningful to you, memorizing them in school becomes a joy, and not a job. And now that you've got a home of your own, a quotation, or series of them, from writers, politicians, and other inspirational historic figures displayed on desktops, on walls in decorative frames, or on mantlepieces, can add style as well as food for the mind
Get a pen, find a frame, and get started. Celebrate all the things you've learned, and the heroes you've met from history classes. And keep the quill and ink bottle as an accessory, too!
***
Back to school inspired decor can help you bring new life into your home, even as summer is fading to fall.  Injecting a little stylish academia in your space transforms it with a little touch of interior design enlightenment.
Cheers,
Rob.
---
---