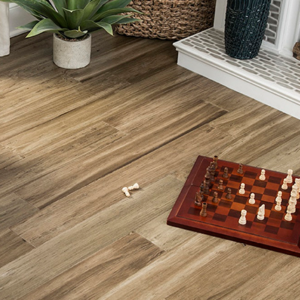 4 min read
Storing Fall Food In The Freezer For Winter
November 16 | 4 min read | BuildDirect
The freezer's convenience outweighs its energy use for storing food. Here are some ways to re-think and approach storing freezer food of fall in the winter. *** Although a freezer is much less energy efficient than a root cellar...
read more
3 min read
Is There an Eco-friendly Spray Foam Insulation?
October 14 | 3 min read | BuildDirect
Are plant based spray foam insulations environmentally friendly? You may be surprised by the answer. *** In my quest for an environmentally-friendly building insulation, I came across this short video of my friend and the former publisher of Mother Earth...
read more
4 min read
Building With Salvaged Materials
October 12 | 4 min read | BuildDirect
Salvaged building materials create one-of-a-kind homes and rooms, giving life to old lumber, fixtures, and appliances. *** There are a lot of reasons to use salvaged materials in new construction or remodeling. It appeals to adventurous, creative people who...
read more
3 min read
Denim Insulation: The Good And The Bad
October 09 | 3 min read | BuildDirect
Post industrial and post consumer denim and cotton are recycled into insulation. Is it the best choice for you? Here are some thoughts to consider. *** Insulation in any form is an eco-friendly option. When installed correctly, it cuts...
read more