5 min read
Can You Put Vinyl Flooring Over Wood or Tile?
May 27 | 5 min read | BuildDirect
Are you wondering whether you can put vinyl flooring over wood or tile? Well, you've come to the right place. Many homeowners love a home with natural hardwood floors. Some homeowners love the sophistication and clean lines of perfectly...
read more
3 min read
Caring For Your New Floors When You Have a Dog
January 22 | 3 min read | BuildDirect
Choosing the right flooring will ultimately depend on personal preference of what you think is more visually appealing, but you should also consider your dog's needs too. Some dogs will struggle to walk on more slippery laminate flooring or...
read more
4 min read
Renovation Projects to Plan This Winter
December 04 | 4 min read | BuildDirect
The idea of renovating your home when the temperatures are below zero outside might not seem so appealing. Even if you live in a more moderate climate, you might be thinking more about a winter vacation than updating your...
read more
4 min read
Caring for Composite Decking in Winter
October 30 | 4 min read | BuildDirect
Outdoor spaces have a way of making any home feel larger while providing an inviting area for family and friends to gather. When you live in climates that experience extreme heat or extremely cold temperatures, finding the ideal decking...
read more
4 min read
Wood-Look Tiles for a Cozy Fireplace
September 29 | 4 min read | BuildDirect
Whether you have an antique fireplace or a brand-new one, adding tile can do wonders for this cozy focal point. If you're thinking of installing tile around your fireplace, wood-look tiles can create an inviting aura for any room....
read more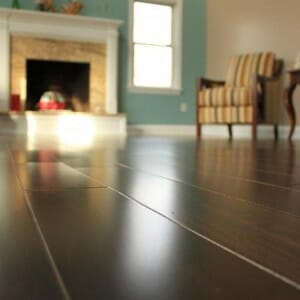 4 min read
Don't Skimp on Surface Sealants, Here's Why
September 18 | 4 min read | BuildDirect
To keep your floors, tiles, and countertops looking fresh and beautiful, surface sealants are added to create a protective layer. These sealants are especially important if you have a deck or wood or tile floors. In addition to your...
read more