3 min read
Caring For Your New Floors When You Have a Dog
January 22 | 3 min read | BuildDirect
Choosing the right flooring will ultimately depend on personal preference of what you think is more visually appealing, but you should also consider your dog's needs too. Some dogs will struggle to walk on more slippery laminate flooring or...
read more
4 min read
Don't Skimp on Surface Sealants, Here's Why
September 18 | 4 min read | BuildDirect
To keep your floors, tiles, and countertops looking fresh and beautiful, surface sealants are added to create a protective layer. These sealants are especially important if you have a deck or wood or tile floors. In addition to your...
read more
4 min read
Checklist for Bringing Home a New Puppy
March 04 | 4 min read | admin
Monday, March 23rd is National Puppy Day in the United States. While there's nothing more adorable than a brand new puppy romping around your living room, adding a pet to your family is a great responsibility as well. You...
read more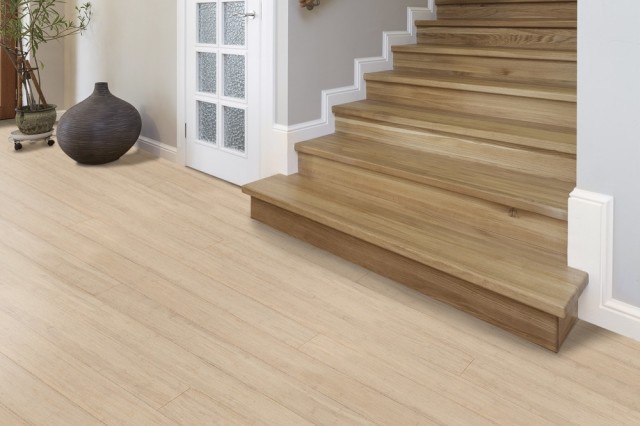 4 min read
What to Ask When Shopping for Bamboo Flooring
June 13 | 4 min read | admin
Yanchi Varuna Waterproof Engineered Bamboo Collection/ SKU: 15273473 Is your flooring needing a revamp? Replacing old flooring with new bamboo is an excellent way to brighten your space with an eco-friendly material. Also unlike most types of wood, bamboo...
read more
2 min read
Stop Your Dog From Chewing Your Furniture
April 11 | 2 min read | BuildDirect
Approximately 60 million US households own a dog — and one thing they could all say is that: dogs love to chew! Chewing is a normal, healthy canine behavior. But unfortunately, unchecked chewing can often be destructive and mean the...
read more