Checklist for Bringing Home a New Puppy
Reading Time:
4
minutes
Monday, March 23rd is National Puppy Day in the United States. While there's nothing more adorable than a brand new puppy romping around your living room, adding a pet to your family is a great responsibility as well. You already know you're going to need things like a collar and leash for your puppy, but what else should you look for before picking up Fluffy or Fido?
Use our checklist to make sure you're ready to bring a four-legged friend home on this upcoming National Puppy Day.
Take Time to Puppy-Proof Everything
Puppies can do a ton of damage to your home with their sharp little teeth in a matter of minutes. Even worse, they can seriously harm themselves if they end up eating or chewing on the wrong thing. Here are some tips for puppy-proofing your home:
Make sure household cleaners, medicines and chemicals are put away and out of reach. Locking cabinets are an ideal option, but simply moving these items to a part of your home where your puppy is not allowed can work too.
Remove potentially toxic plants from areas where your puppy may go. Begonias, lilies, geraniums and more call be problematic for your pet.
Check for exposed electrical cords or wiring. Puppies can receive a dangerous shock if they chew on them.
Find unstable surfaces and furniture where your puppy might play. A glass top coffee table for example may need to be moved or secured if your puppy will be spending time in that area.
Rearrange items that may be broken or damaged by a playful puppy. A broken vase may not hurt your puppy, but it could take a toll on your pocketbook! You'll want to move particularly valuable furniture, rugs and décor too.
Create a Puppy Survival Kit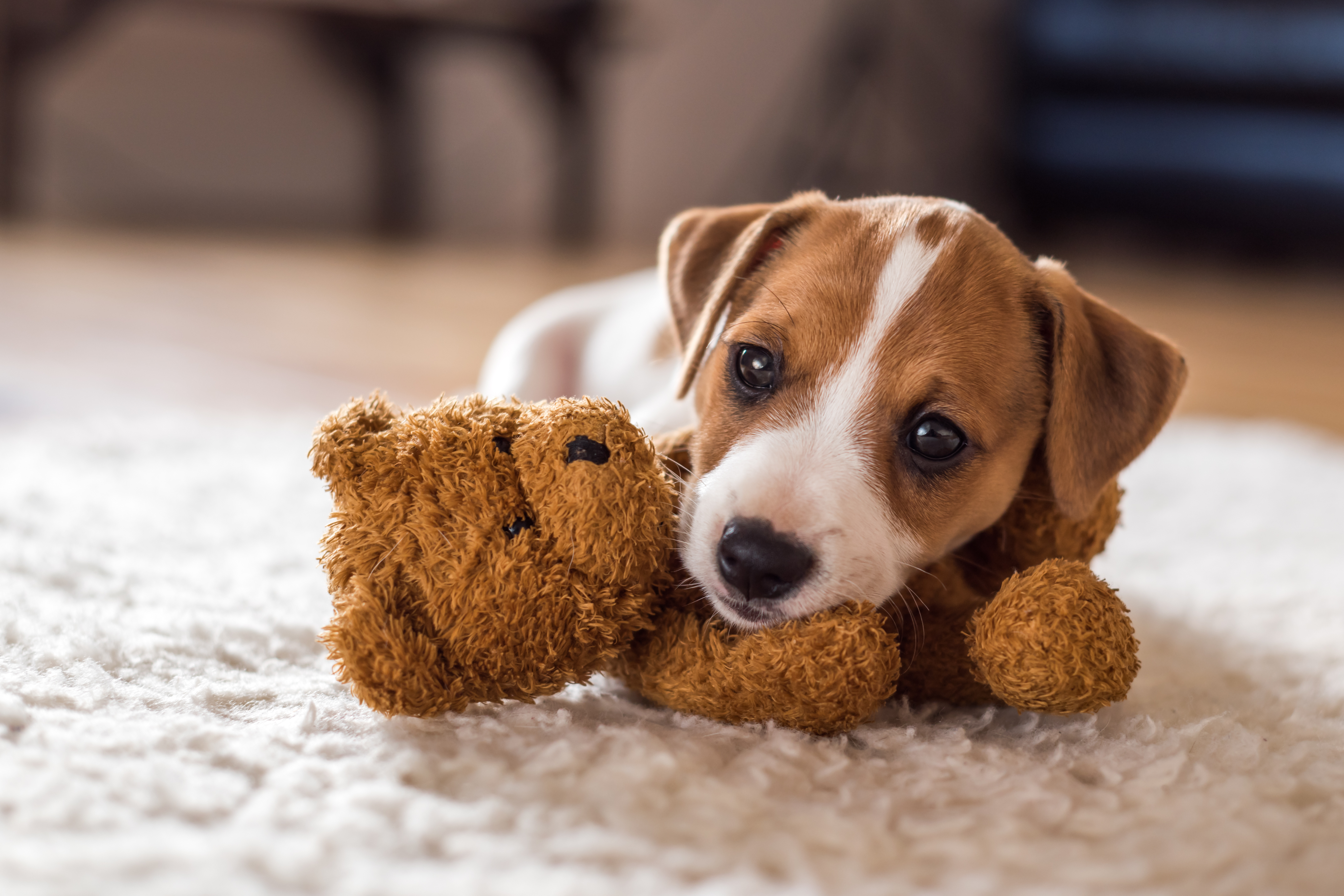 The first few weeks with your puppy are going to be tons of fun. Of course, there's also a slight adjustment period for everyone. Get your puppy survival kit ready to make those first days and nights a breeze:
Buy a crate that's the right size for your pet. With a puppy, you'll want a crate that they can grow into as well. Stating crate training early can make it easier on you down the road and safeguard your home while you're sleeping or out of the house.
Load up on training treats. Start rewarding your dog right away so they build positive behaviors.
Shop for toys to keep on hand. Chew toys and puppy puzzle toys are a great start. You really can't have too many when you've got a rambunctious puppy in the house.
Consider adding puppy pee pads to your setup. Some puppies naturally gravitate to them, making cleanup easier while you house train them.
Get Your Puppy Grooming Tools Together
Puppies can get into everything, and while you need to keep items like household cleaning supplies far out of reach, your new pal is still going to get into some messy trouble. Here are some essential grooming supplies you should pick up before you bring your new puppy home:
Puppy shampoo and conditioner. A quality pH-balanced all-in-one puppy shampoo and conditioner will make quick work of muddy messes and dirty puppies.
A comb and brush. Keep tangled locks and matted fur at bay by adding a pet-specific comb and brush set to your grooming supplies. Use these regularly to get your puppy used to being combed and brushed.
Nail clippers. Trimmed nails will be more comfortable for your puppy to play on and reduce damage to your flooring. Keep a little styptic powder on hand too just in case you cut too close to the quick and draw a few drops of blood.
A dog-friendly toothbrush and toothpaste set. Yes, today's veterinarians recommend brushing your dog's teeth! Get your pets used to it early and they might even enjoy a good at-home dental cleaning. After all, most toothpastes designed for dogs are meat or peanut butter flavored!
Organize Your House Cleaning Supplies
You've put the dangerous cleaning products away, but your puppy just made a big mess that you've got to clean up. Don't sweat it. Use these tips to get the right cleaning supplies ready for common puppy-made messes around the house:
Look for enzymatic urine remover. Puppies tend to pee in the house since they need to learn to go outside to do their business. Add a good urine remover to your arsenal to keep your home clean.
Shop for all-natural, non-toxic cleaning supplies for surfaces in rooms where your puppy spends time. Many cleaners even indicate that they're pet-friendly right on the package. You can switch back to your favorite cleaning supplies once your puppy stops gnawing on everything in sight and exploring their new space with such high intensity.
Consider adding a stick vacuum to your setup. Stick vacuums make it incredibly easy to pick up pet hair that you'll never want to go back to your big vacuum again. Many cordless models make it so you can quickly clean up the part of your home where your pet stays without worrying about power cords.
Keep floor cleaner on hand. If you've got hardwood flooring or natural stone surfaces in your home there's a good chance you're going to need to go over them every few days after vacuuming or sweeping.
Keep a supply of reusable rags around the area where your puppy eats and drinks. Even if you've got an elevated bowl and floor mat, your puppy will still somehow manage to drip water all over. Don't worry – they'll be a little neater once they leave the puppy stage.
Bring a pet home on National Puppy Day can be incredibly exciting and rewarding for families and individuals. Whether you're a big dog lover or you prefer lap dogs, you need to make sure you've got everything ready at home before picking up your pet.
The first few days of having a new pet will be filled with fun, but they're also a test for you as a new puppy parent. Get started on the right foot by prepping your home and puppy supplies today.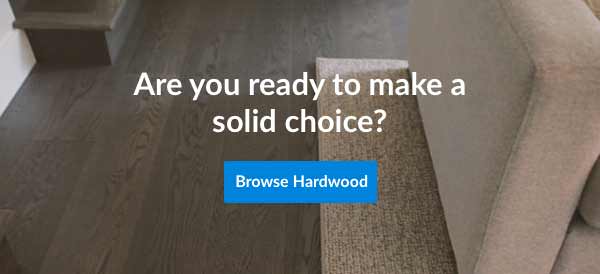 ---
---