30 Coolest LEGO buildings of ALL TIME!
Since the creation of LEGOs in 1949, children and adults alike have spent countless hours stacking the multi-colored pieces to their imagination's delight. That's the beauty of this simple toy; the sky is the limit. Though most people build some pretty basic structures, the gallery below is a highlight of some
LEGO
overachievers that have used the basic building blocks in astonishing ways.
1. The White City
2.  Lego Church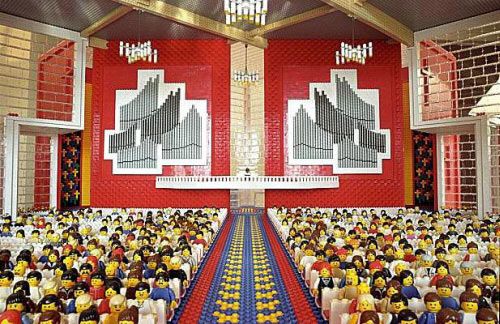 3. Tallest LEGO Tower Ever!
4. Allianz Arena
5. LEGO Venice
6. The LEGO Taj Mahal
7. LEGO Leaning Tower of Pisa
8. LEGO London City Hall
9. LEGO Bejing Bird's Nest
10. LEGO Montmartre
11.  LEGO New York Skyline
12. LEGO U.S Capitol Building
13. LEGO M.C Escher Paradox Building
14.  LEGO Iconic Buildings
15. LEGO Gherkin Tower
16. LEGO White House
17. LEGO Frank Lloyd Wright Buildings
18.  LEGO Futurama
19.  LEGO Parthenon
20. LEGO Cathedral and City Building
21. LEGO Scottish Castle
22. LEGO Hotel
23. LEGO St. Paul's Cathedral
24. LEGO Clock Tower
25. LEGO Chrysler Building
26. LEGO London Tower Bridge
27. Downtown LEGO City
28.  LEGO London BT Tower
29. LEGO Bavaria
30.  LEGO Air Craft Carrier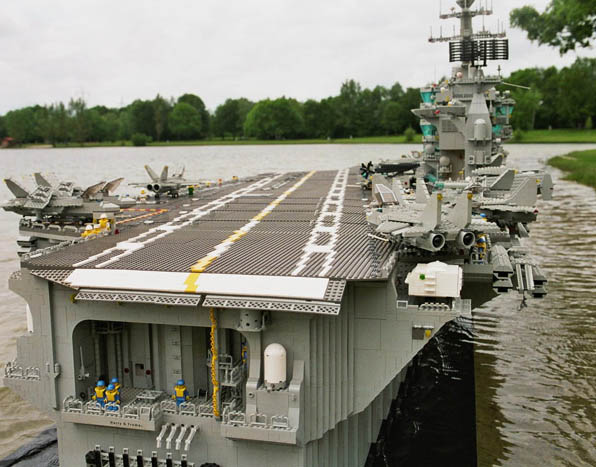 ---
---