Earth Day Events Around the World 2014
Reading Time:
3
minutes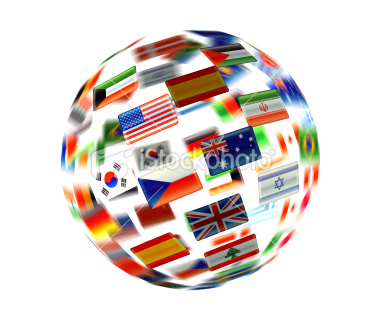 The first Earth Day was in 1970 as a way to bring awareness to environmental issues. Senator Gaylord Nelson wanted to create mandates to address air and water pollution, habitat loss for wildlife, and resource conservation. Twenty years later, it became a global event in 142 countries. Today Earth Day is organized by Earth Day Network, which has a holistic vision.
Not just a single day, or single place
Events last a week, not just a day, and they cover human rights, social justice, green schools, green jobs, renewable energy, sustainable urban renewal, and climate change. The original goals of Nelson's Earth Day have not been lost. Legislation, pollution and wildlife are still in the forefront, but the concept has expanded, partly because issues have changed and there is greater awareness of them.
Here are a few things going on for Earth Day around the world. Maybe there are some activities for you to attend. If not, there are online forums to tap into.
Earth Day at home
First of all, you can participate right from home by joining A Billion Acts of Green at the Earth Day Network website. Pledge to conserve energy at home, stop using disposable plastic, or recycle your electronics. Petition your lawmakers to invest in energy efficiency by reducing waste. Write to the EPA to cut down on air pollution. Become a Climate Reporter!
Guam EPA event
In Guam, there are activities for kids so they can learn how important the natural world is. As they grow up, they will want to conserve it. Other events are speakers, nature tours, beach cleanup days, hikes, field trips and more from April 5-26.
Bill McKibben!
Environmental scientist, author, and President and co-founder of 350.org Bill McKibben will be speaking in San Francisco at the UN Plaza/Civic Center April 19. There will be eco-fashion shows, an electric car showcase, a permaculture exhibit, and a large area for kids to learn about sustainability. Exhibits will encourage people to include what they learn into their daily lives.
NASA
NASA is holding a #GlobalSelfie event in honor of five earth-observing missions happening this year. Take a photo of yourself in a natural environment (river, forest, a park, the sky) with your location somehow spelled out. That is the creative part! Photos will be posted to social media.
Earth Day in Japan
In Tokyo on April 19 & 20, there will be a huge earth celebration in Yoyogi Park. You can recycle cooking oil and bottle caps, enjoy vegetarian food and free music. There are plenty of educational activities for kids along with eco-company exhibits and merchandise. There is also a park cleanup time. This event attracts 100,000 people each year! That's a lot of earth-friendly people!
Green hygiene
The Pacific Shaving Company, maker of natural shaving products, is challenging men to dip their razors in a mug of water, instead of letting the faucet run during their morning routine. An average of 5 gallons of water is used/wasted for each shave, so Pacific's suggestion is all about conserving water.
Is Earth Day really that helpful?
Then there is always the opposing view – Earth Day is a waste of time and energy. There are good points here, mainly that we need legislation and dedication to fight off climate change, which is our main environmental issue. You decide.
Making an effort
No matter what you do or what you learn during Earth Day 2014 events, make an effort to put them into use every day all year long. Turning off your lights for an hour isn't going to do much, but closing lights in unused rooms and converting to CFLs and LEDs will. Create new routines and habits between this Earth Day and the next one.
What activities, or books, or documentaries, or events are the most important to you on Earth Day, or any day? Tell us about it in the comments section of this post.
---
---