Energy Efficient Cooling In The Summer: Moving Air is Cool
Reading Time:
2
minutes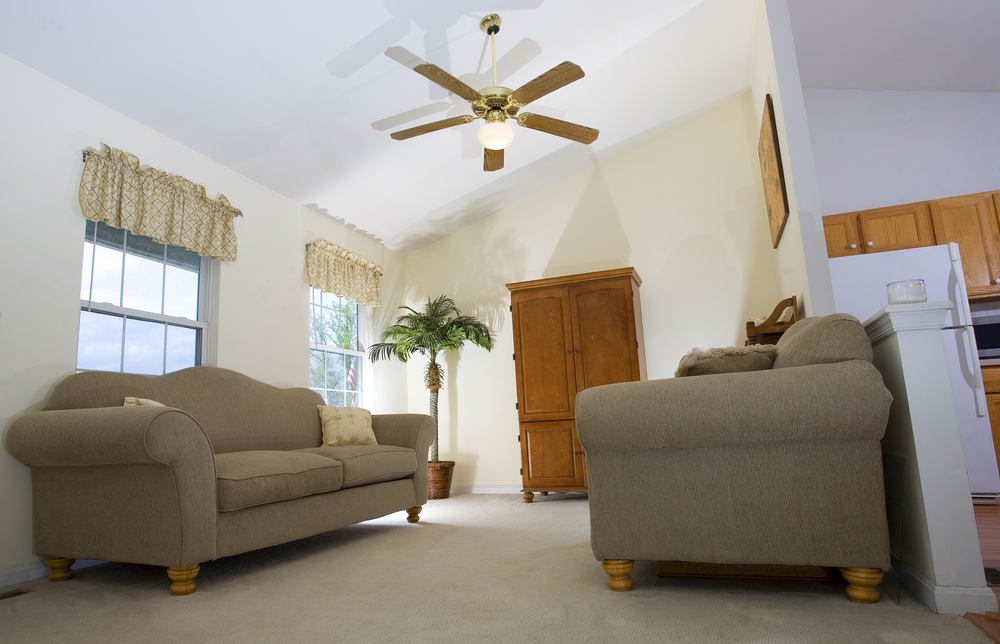 It's common knowledge that a fan keeps you cool. There is a complicated scientific reason for it. My short interpretation is this: When you feel hot, there is a fine layer of hot air hovering over your skin acting like an insulator, not allowing your body to cool itself. A breeze blows away that layer akin to removing a jacket on a warm day. Relief.
That is the super simplified explanation without going into evaporation, convection, radiation and conduction. If you want the scientific explanation, find it here.
Ceiling fans
In tropical locales, lazy ceiling fans move heavy, humid air. It might seem pointless, but the temperature can drop 5-10º with that movement. A temperature of 100º will feel like 90º, which is an improvement!
I keep a ceiling fan running on low on the hottest days. That small bit of air movement makes a big difference. The cat likes to lie on the floor right beneath it where the breeze is the most noticeable.
A ceiling fan should be run counter clockwise in summer to create a slight breeze. If you leave your windows open at night, the fan will draw in cool night air. Close the windows during the day, and you will reduce your daytime cooling bill.
Towers and chimneys
In the Middle East, where daytime temperatures regularly reach 115º, buildings are constructed with wind towers. They are designed to catch the prevailing breeze up high, and direct it down into the building. It is finally vented out of high windows on the opposite side. It's amazing that 115º degree air moving through a building will feel cool!
A solar chimney has the same effect, but instead of the tower catching a breeze, it creates a draft to ventilate the building. It is exposed to the sun and is painted black. As it heats up, the hot air in it escapes through the top, drawing air through the house via convection. The moving air is cool, but if windows are open on the shady side of the house, then cool, moist air is being drawn in. That's kind of like a bonus!
Window placement
Towers and chimneys are simply cross ventilation. In the two houses I have designed and built, I have placed windows where they would catch the wind. This has worked successfully in arid and temperate climates.
In New Hampshire, I had casement windows open to the south to catch the breeze off the river. At the peak of the second floor, there were small venting windows where warm air could escape. The house was never hot with the constant movement of air, no matter how hot or humid it was outside!
In my house in New Mexico, I have double hung windows facing the southwest and sliding windows and a sliding glass door on the opposite side. In the attached greenhouse, I have two moveable skylights at the peak. Even though the windows bring in hot air from outside, its movement feels cool, and the hottest air goes out the skylights.
Keep it moving
As long as you can move air with a ceiling fan and/or cross ventilation, you'll stay cool, save money on energy bills, and conserve resources.
What's the climate like where you live?
How do you cool things down, while also not blasting A/C and inflating your bills?
Tell us about it in the comments section.
---
---