Exterior Home Improvement Mistakes to Avoid
Reading Time:
2
minutes
When it comes to selling a house, curb appeal is a major consideration.  But, how do you get it right? And what are some of the common pitfalls to avoid when trying to spruce up your exteriors for potential buyers? Design enthusiast and guest poster Sharon Harlan chimes in to point you in the right direction …
***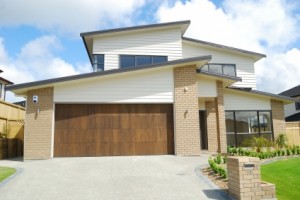 If the inside of your home is its heart, its exterior is its body. You can't neglect one and take care of just the other. Most people undertake interior home remodeling or improvement projects because they want to improve their level of comfort and their home's aesthetic appeal.
Exterior renovations are done only when they want to improve their home's curb appeal in a bid to find a buyer and a good price for their home. However, any interior redecoration works best when it is done in tandem with exterior renovation.
When doing up the outside of your home, here are a few mistakes which you should avoid:
Building in "white elephants"
While a swimming pool or a large lawn is a great way to build curb appeal and enhance the value of your home, think long and hard before you include these and other white elephants in your home. They cost a bundle to build, and much more to maintain on a regular basis. You're going to have to spend tons of money towards maintenance; if you don't, these investments are going to go to seed and become an eyesore on your home rather than helping to boost its value. So unless you have money for regular upkeep, leave these high end exterior additions out of your improvement plans.
Forgetting to weather-proof
Whether it is your roofing or your windows, don't forget to include protection against the elements. Identify gaps around windows and seal and insulate them to ensure that your home is heated or cooled efficiently. If you have shingles on your roof, replace the ones that are damaged and also check the flashing at the roof line and near your chimney if you have one, before painting over them.
Painting the wrong colors
While there is no actual right or wrong in choosing colors because it is a personal preference, when you choose dark colors for your home's exterior, they make it look smaller and less appealing. Also, if you go with exotic and loud colors like red, pink and purple, you're never going to be taken seriously when you want to sell your home and you may have to shell out more money for another paint job.
Doing more than you need to
Very often, the cost of exterior home improvement can be kept down to a minimum if you plan ahead and do only what is really necessary. Sometimes all that's required to make your home look good and improve your curb appeal is a good cleaning – remove all clutter from your garage and driveway, spruce up the furnishings on your doors and windows, and give your home a new coat of paint. Don't spend money and time in doing much more than is necessary.
***
Thanks, Sharon!
Sharon Harlan writes on the topic of getting your interior design degree . She welcomes your comments at her email id: sharon.harlan83<@>gmail<.>com.
Cheers,
Rob.
---
---