Exterior Siding: Which Options Work Best For You?
Reading Time:
3
minutes
House siding is a vital element for your home's longevity, not to mention its look. What exterior house siding options make the most sense for you? Take a look at this post that runs down some popular ones.
***
Every house has exterior house siding to protect it from the sun, rain, heat, and wind. It is an integral part of the design, and some types have insulating properties.
If you are in need of a change, new siding is an easy way to freshen up the exterior of your home. You can completely change the color and texture in a matter of weeks.
Before you dive into any home improvement project, you have to ask yourself a few questions. This will lead you to the right siding for your needs.
Here's your homework
What are your neighborhood covenants? Are there restrictions on types of siding? What do other neighborhood houses look like? Unless you live in a rural, unrestricted area, there will be rules to follow.
What are your local building codes? Local codes take into account climate for protection from the elements, and protection from the most likely natural disasters in the area.
What is your house worth? You never want to overbuild for your neighborhood. Contact a real estate agent, and ask for comps to see what similar homes have sold for. That is a great ballpark figure to work within. You don't want to have a 500K home in a 350K neighborhood. You will never recoup your investment.
What is your budget? What can you afford, and how are you going to pay for it? Call a few contractors, and get some estimates for the work. Money might determine what you can and cannot do.
How much time do you want to put into maintenance? Some sidings can be washed with a hose once a year, and others need annual painting or staining.
Once you know what you can physically and financially do, check out your siding options.
Wood
Wood is probably the most common exterior house siding. With proper maintenance, it lasts for decades, and offers some insulating properties. Traditional clapboards are generally made of pine, and need paint or stain every couple of years. Depending on the wood, clapboards have a wide price range.
Shingles and shakes are made of cedar or redwood, both of which are naturally weather and insect resistant. They do not need to be treated, but in some areas, they may be sealed with fire retardants. Shingles and shakes are more expensive than clapboards, but need less maintenance.
Vinyl
Vinyl is not the cheesy stuff of the past. It's popular, because it is affordable, and the quality has markedly improved over the last several decades.
Vinyl siding is inexpensive, durable and low-maintenance. It comes in a wide variety of styles and colors, and can be installed by a DIY homeowner. Be sure to study how to do it properly, or mistakes will show up later, as with any home improvement project.
Fiber cement board
Fiber cement is very versatile. It can be textured in the factory to look like wood, stucco, or cedar shingles. It also takes paint well. Because of the inclusion of cement in its manufacture, it is fire and bug resistant, and lasts up to 50 years.
It has excellent insulating properties, cutting your heating and cooling bills. It is inexpensive to purchase and install, and it needs little maintenance for its lifetime.
Browse for fiber cement siding.
Stone
Stone is a beautiful  exterior house siding with its natural colors and varied textures. You can get a formal or rustic look with stone.
Because stone is expensive, stone veneer is a more affordable alternative. Once installed, it is very low maintenance, and should last for the lifetime of the house, offsetting the initial cost.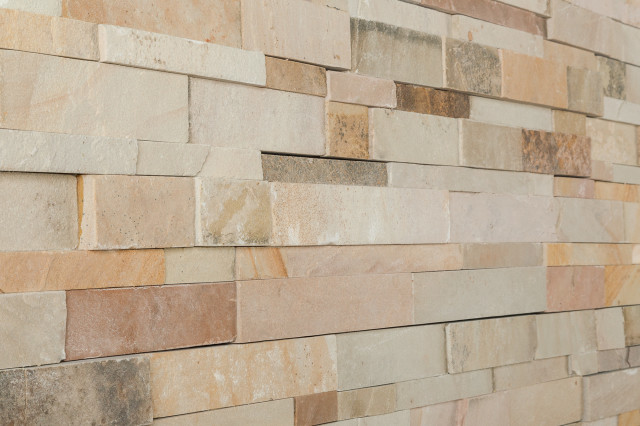 Homework before choices
Do your homework bytalking to contractors and checking your codes and covenants. Talk to a banker, if you need to borrow money. Be sure you can take on the additional payments.
Decide what fits in your budget and your neighborhood, and start looking at materials. Once the decisions have been made, your just a few weeks away from a fresh new exterior!
---
---