Feeling Right At Home: Design That's True To You
Reading Time:
3
minutes

Your home isn't just a place to sleep, shower, and eat. It's a reflection of YOU. So, who are you? And what should you look for in home design?
***
You're not repressed, stifled, restrained, or even subdued—far from it. (Hey. You can belt out a karaoke ditty with the best of 'em.) You're just a dreamer trying to find your voice, and create a home with your fingerprints all over it. Figuratively, not literally. (We're not talking about a crime scene here, folks. Relax.)
Whether you're handpicking that perfect set of linens, giving your neighbors a tour of your bedroom (get your head out of the gutter!), or cooking up a storm, one thing's for sure:
The secret to a home that feels right? A design that's all yours.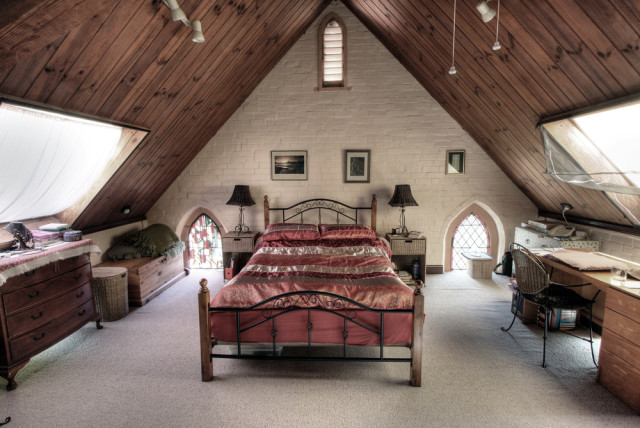 Who are you?
Society says you should hang your artwork with care, choose matchy-matchy towels, and toss clutter like a good, towel-folding crony. (Well, wouldn't Martha Stewart be proud.)
But there's one little problem: Your home still doesn't feel like you.
•    A you that you've spent years mastering.
•    A you that can slow-pitch like nobody's business.
•    A you that can mainline wine like a champion.
•    A you that you're pretty damn proud of.
The secret to feeling homey at home? You guessed it—drum roll, please—being true to you. The million-dollar question is, who are you? What design choices are a natural fit for that winning personality (and chiseled body) of yours?
Let's find out:
1. The practical pragmatist
An all-white kitchen? Is this a joke? For you, design choices are about practicality. Life's meant to be lived, not wasted bleaching stark-white linens. You have to live with your choices. (We're not talking about that unicorn tattoo you kinda regret.)
To practical pragmatists, every design choice must make sense. Do you love to cook but hate cleaning? Design a kitchen to match. Do you adore reading and writing? Set up your space to support your hobbies. For you, fancy-pants design means extra hassle and less time for what really matters: living.
2. The wistful dreamer
For you, décor takes you to a romantic, dreamy place. In your space, reality would feel a little too real. It's about being whisked away to a far-off land that's reminiscent of fairy-tales—without the lies about frogs and princes. (Come on, Walt Disney. You can do better than that.)
Stay true to you and choose soft colors, classic patterns, and lush textures. Go with what inspires and enchants you. Choose artwork and accents that make you feel alive. Let your imagination and intuition guide you.
3. The audacious renegade
Never one to shy away from the out-of-the-ordinary, life's one big experiment for you. Muted colors fall flat, romanticism feels too cliché, and minimalism bores you. (Yawn.) The bigger and bolder? The better.
Think bright colors, gallant patterns, and breaching all the Good Housekeeping rules. Red walls and purple furniture? OK. Hanging a bike from the ceiling? Let's do this. Decorate 'till your zany heart's content. Don't let anyone dim your shine or make you feel tacky about your design choices. To each their own.
4. The comfort seeker
In your world, there's nothing like curling up with a good book in front of a roaring fire, coffee in hand. Bring on the cozy blankets and plush fabrics, I say!
Design-wise, think extra throws, a snugly reading nook, and natural textures and colors that soothe and calm you. What smacks of serenity to you? A beach in the Caribbean? Setting sail at sea? For extra comfort, add visual cues and colors that create that tranquil surrounding you're after.
Over to you
Which type of decorator are you? I'm a mix between a comfort seeker and a wistful dreamer. What's your take? Cast your vote below, and tell us which personality type we missed in the comments!
---
---