Finding Your Palette: Choosing Colors Made Easy
Reading Time:
2
minutes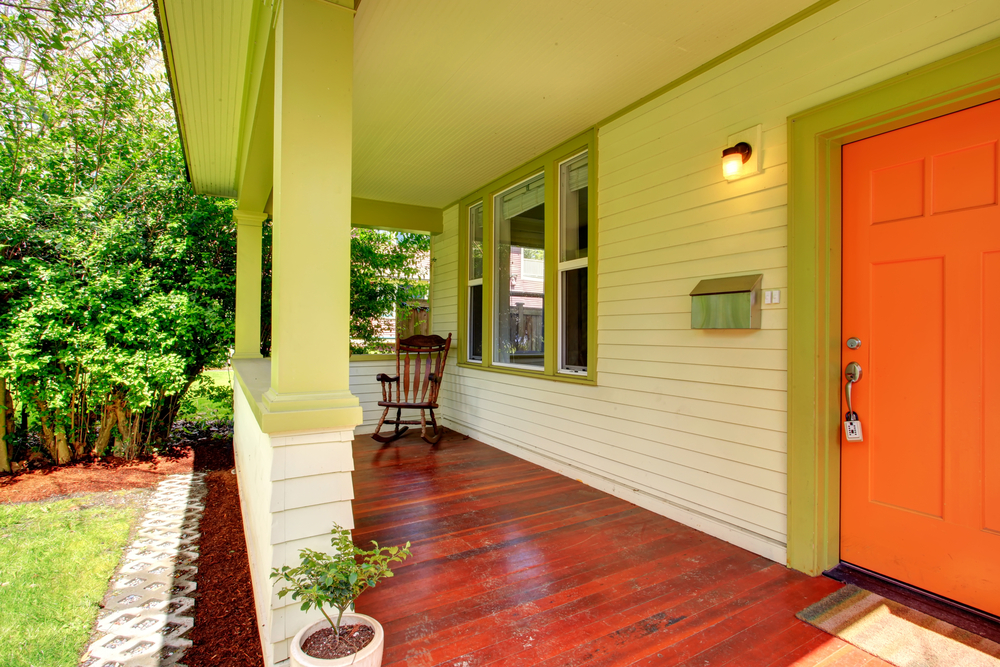 Colors play a big role in our lives, whether or not we think much about them. A blue sky, a gorgeous sunset, a neon green house — they all have the power to impact our mood. You can use the power of color to make your home a sanctuary that doesn't offend anyone's eyes. The following strategies can help you pick a color scheme that reflects your personality and draws people to your home.
Make the best first impression
While everyone agrees that a home's exterior color is mostly a matter of personal preference, there are some principles you should adhere to so your place doesn't clash with the neighborhood. Neutral tones are best, since they stay looking good through every season, and you can easily change the decor on your patio and front porch without much fuss.
Of course, there is nothing wrong with craving some color. Bold accents, like a red door or a bright trim, can help your home stand out.
Choose by mood
Bulls charge when they see red. You probably don't plan on inviting any bulls inside your home anytime soon, so feel free to use red, but keep in mind that it is the most intense hue. It speeds up your metabolism and heartbeat. If used tastefully, it can raise the energy level in a room and bring people together. Game night in the living room or dining room, anyone? Yellow is another color bound to speed things up, and it works well in kitchens.
Blue, on the other hand, is a calming color and increases productivity and focus, making it a good choice for home offices. Green is tranquil, so it's a popular pick for bedrooms.
Also bear in mind how color can affect how people perceive space. Dark colors tend to make rooms look smaller, while lighter colors expand rooms and give them an airy feel.
Researching color psychology can give you further ideas on how to choose hues to evoke all the right feelings in your beautiful abode.
Use inspiration pieces
If you have an accent piece, like some artwork, that you absolutely love but can't quite seem to find a place for it, now is your perfect opportunity. Build the color scheme of a room around that piece to give a sense of unity and really showcase your taste in art.
Coordinate spaces
You don't want to feel like you have to step through a wormhole to go from your kitchen to your dining room, so take a comprehensive approach to choosing colors for your home.
It's a good idea to coordinate colors in rooms that are close to each other, especially if your home has an open floor plan and the lines between rooms aren't always clearly defined. That doesn't mean the spaces need to have all the same colors, but you should choose an element or two to unify them. For example, you can choose the color of the throw pillows in the living room to match a color in the dining room rug.
A home with an appealing color scheme welcomes guests and gives you, the homeowner, some major bragging rights. Applying the above principles can set you on the path to palette perfection.
---
---