Fireplace Mantel Décor Styles
Reading Time:
3
minutes
The fireplace often becomes the heart of the home during the winter. Whether you enjoy the cozy feeling of losing yourself in a good book by the fire or socializing with family members and friends near its glowing warmth, you'll want your fireplace to look and feel its best when the mercury falls. Try the following interior design strategies to make your fireplace cozy and elegant this winter.
Add Winter Greenery
Adding some winter greenery to your fireplace mantel is a fabulous way to bring the beauty of the icy outdoors inside your home. While many trees lose their leaves during the winter, evergreen plants such as cedar, arborvitae, and winter daphne retain their lush green leaves throughout the year. Use sprigs of only one winter plant or combine them for a striking green winter carpet along the top of your mantelpiece. Bright berries from winterberry plants can add a fun pop of color. Holly is another great evergreen addition to your fireplace around the festive season.
Winter greenery looks stunning on its own, but you can also use it as a base for a beautiful fireplace mantel décor. Consider nestling candles among the greenery to add height to your fireplace feature.
Use Warm Textures
Temperatures may plunge during the winter, but adding warm textures to your fireplace can make your home feel cozier. Glass vases and votive candleholders can feel a little icy and austere, but you can warm their cold edges by covering them with knit fabrics such as remnants from old sweaters and scarves.
Rustic pieces such as shed antlers from deer and beloved antique books can also bring warmth to your mantle. Place them over swathes of soft materials such as velvet or corduroy to enhance your fireplace's appeal.
Think Less Is More
Minimalist interior design always has an austere elegance about it, but it's a common perception that stripped-back style choices can seem cold and unapproachable. Simplifying spaces in your home can potentially remove much of their personality, putting them at risk of appearing uninviting. However, get minimalism right and it can look both elegant and welcoming. Clear away the clutter and embrace an on-trend minimalist fireplace where less is more.
Paring back your fireplace decorations makes sense at a time when fireplaces themselves are becoming much simpler. We rarely see elaborately carved marble or wooden mantelpieces, for example, so why cover the cleaner looking mantels with too much stuff? In fact, why do you need a mantelpiece at all?
If you love the look of a mantelpiece, keep it bare. If you prefer a cleaner look, remove the mantel entirely. Sand back the area and paint it to match the walls for a sleeker, simpler fireplace. Giving your fireplace a more minimalist look helps you focus on the fire itself, a fixture that helps you feel cozy and warm during the winter. You'll also find you notice charming new details, such as a little soot on the wall, without any clutter competing for your attention.
Make It Farmhouse Chic
If you still can't warm up to the modern taste for minimalism, farmhouse chic may be one interior design trend you can get behind. This style concept has a rustic charm that evokes the nostalgia of yesteryear.
Wood is one of the signature materials of the farmhouse chic movement. Natural wood has an effortless warmth that makes it suitable for a farmhouse-style fireplace. If your fireplace doesn't already have a wooden mantel, you may consider swapping out your existing one. Alternatively, try adding wood around your fireplace in other ways. Hang a mirror or artwork in a wooden frame above the fire. The more weathered the wood, the better the look will be. A basket of freshly chopped firewood at the base of your fireplace will also never go astray.
Soft materials and furnishings also suit a farmhouse chic theme. Choose pieces with a simple, vintage charm, such as crocheted throw rugs and simple linen cushions. Muted, pastel colors such as cream, baby blue, tan, and pale pink are ideal. Remember to keep those cozy cloths well away from your fire.
Don't be afraid to embrace the farmhouse chic trend, but make sure you don't overdo it. A farmhouse chic-style room can easily become kitschy if you add the wrong items. Decorating the area around your fireplace with authentic touches such antique milk cans and a harvest table can add character. However, sculptures of barnyard animals and sunflower wall hangings can seem overdone rather than cute. As a rule, if you wouldn't expect to find an object on a real farm, it doesn't deserve a place around your farmhouse chic fireplace.
Make your fireplace the cozy and elegant centerpiece it deserves to be this winter. Follow the advice above early in the season to reap the benefits during the colder months to come.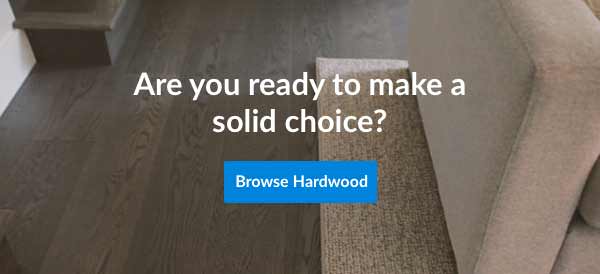 Resources:
https://urbanrhythm.com.au/blogs/urstyle/your-guide-to-designing-a-warm-minimalist-home
https://www.architecturaldigest.com/story/minimal-fireplace-design-mantel-trend
https://www.bhg.com/gardening/trees-shrubs-vines/shrubs/shrubs-with-winter-interest/
https://www.bhgre.com/bhgrelife/translating-trend-farmhouse-chic/
https://www.builddirect.com/blog/fireplace-safety-tips-for-a-safe-winter-wonderland/
https://www.diys.com/winter-fireplace-mantel-ideas/
https://www.hgtv.com/design/decorating/design-101/decorate-your-mantel-for-winter-pictures
https://www.southernliving.com/home-garden/decorating/fireplace-mantels#focal-point-fireplace
https://www.thespruce.com/decorating-in-farmhouse-style-1977571
---
---