Five Ways to Celebrate Love Your Pet Day
Reading Time:
4
minutes
National Love Your Pet Day is on February 20, 2020, giving pet owners one more reason to pamper their furry, four-legged friends. Of course, if you're like most pet owners, every single day is already love your pet day. That doesn't mean you can't do something extra-special to celebrate.
Use these tips help you plan the perfect day of pampering for Love Your Pet Day this year.
Bring the Pet Spaw Home
When it comes to a day of relaxation and pampering you probably immediately think of hitting the spa for a soak in the hot tub, a mineral scrub and a massage. Your pet may not be an ideal candidate for a mineral scrub or facial peel, but that doesn't mean they can't enjoy a little bit of at-home pampering. Here are some ways you can spend quality time with your pet and bring the pet spaw treatments home:
Give your pet a relaxing bath in some warm water. Use pH balanced shampoo designed specifically for pets. Your shampoo might smell great, but it's designed for your hair, not theirs.
Brush your pet. Take time to clean up that coat! Don't forget to add in some tasty treats and head scratches while you're at it, especially if brushing makes your pet a little anxious or squirmy.
Trim your pet's nails. Trimmed nails are more comfortable for your pet and they're less likely to break or get damaged during vigorous playtime.
Add a little decoration to your pet's look. A cute bow or manly bandana can give your pet the perfect just-groomed style.
Be a Puparazzi
Your precious pet is groomed and looking sharp. Now what? Try being your pet's paparazzi for the day to show off for friends and family. Here are a few ideas you can use:
Use natural outdoor lighting. It'll really show off your pet's natural coat and just-groomed good looks.
Take a selfie with your pet. This is a great way to get the best angle for your little dogs!
Share your pet's glamor photos on your favorite social media platform. Instagram, Facebook and Twitter are all great ways to quickly share your favorite photos after an at-home shoot with your pet.
Send out a few e-mails to friends and family members. They'll love seeing pictures of your pet all cleaned up and looking their best. It might even inspire them to pamper their own pets before the day is over.
Donate to a Pawsome Charity
Creating a spa-like atmosphere and taking some portraits of your pet is a great way to start Love Your Pet Day. If you want to give back to the animal community as a whole, finding a pawsome charity to donate to is an ideal way to do it. Here are some options:
Give to local animal shelters or rescue organizations. In many areas, shelters and rescue organizations routinely rely on cash donations to keep going. Your local shelter or preferred rescue may be able to provide a list of things they need like gently used bedding, toys, food and other essential pet supplies.
Donate to national charities that give back to pets. Known entities like the ASPCA are a great place to give a big or small donation. Some even offer monthly pledge programs so you can keep giving an amount that's affordable for you throughout the year.
Don't have a ton of extra cash sitting around? No problem. Consider donating a little bit of time to help out at a local shelter or animal organization near you. Many non-profit facilities need people to help with basic tasks like answering the phone and filling water bowls, so you don't need any special skills other than the desire to help.
Bone-Appetite
Taking your pet out for a fancy dinner is certainly off the table, and besides, we all know that people food isn't good for pets. Your pets can still enjoy a special treat once in a while without hurting their health. Here are some ways you can say bone-appetite to your pet:
Pick up some special treats. Look for specialty treats designed just for your cat or dog. While you don't need to be too stingy, you don't want to overload them either. Stick with a just a few treats and spread them throughout the day. Don't worry – they won't mind waiting on seconds!
Mix in a little wet food. If your pet is on a dry food diet there's a good chance they'll go nuts for the wet stuff. Just make sure you don't overfeed them by cutting back on dry food for the day.
Go for some fun food-shaped toys. If your pet is on a special diet food may not be an ideal treat for them. Instead, look for food-shaped plush toys and bones that they can play with without taking in extra calories for the day.
Go on an Advent-fure
A lot of pets love getting out of the house even for just a few minutes. Here are a few ways to go on an advent-fure with your furry friend:
Take a walk around the neighborhood. Go for an extra lap to really reward your pet.
Go to the dog park. Does your dog love to play with other pups? Find your nearest dog park and let your pup play 'til his or her heart's content.
Get more exercise with a hike. Nature hikes on trails that allow pets are fun for humans and animals alike.
Try a car ride. Some pets just love getting in the car. Take your pet with you to pick out some new treats or to tackle an outdoor adventure you'll both love.
Celebrate Love Your Pet Day this year with these five fun activities that are great for you and your pet. Whether you take on one or all five activities all that matters is spending some quality time with your favorite animal. After all, that's what really counts!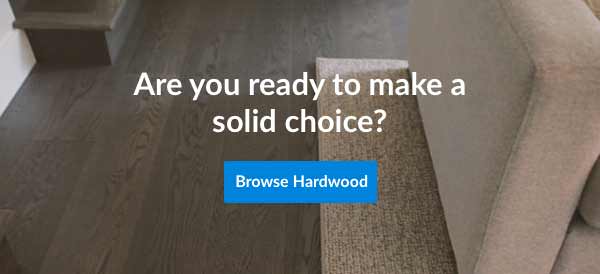 ---
---