Five Ways to Decorate Your Home with Christmas Lights
Are you looking for fun and fresh ways to add festive holiday flair to your home? Consider using Christmas lights in some unconventional ways. While many people love to add lights to the Christmas tree or place lights on their home's exterior, there are plenty of other ways you can incorporate them into your holiday décor. Make your space feel even more magical during this special time of year by using one or more of these unique methods for decorating with Christmas lights indoors.
Light the Stairs
Adding lighting to the staircase is a wonderful way to make your home feel merrier during the Christmas season. It creates an especially stunning first impression if your staircase is located in the foyer. However, you can use this technique to add a stylish touch to any staircase in your home. Here are a few ideas for using holiday lights on the stairs:
Wind garland and lights together around the banister. Twist the two together and wind the strand over the banister and through the spindles. Don't forget to leave some open spots on top where your family and your guests can grab on as they climb or descend the stairs.
Place light-up letters along the stairs to spell out a festive phrase. Popular options include "Ho Ho Ho," "Peace," "Jolly," "Merry," and "Joy."
Use lanterns with candles inside to add a soft glow to your staircase. You can place one lantern every few stairs for a simple, yet charming, touch. Consider adding holly, ornaments, or ribbon to the lantern for a Christmas feel. It's best to use flameless candles in these for safety reasons since they could be accidentally kicked over by a child or pet.
Dangle icicle lights from the banister. Place the lights along the outside of the staircase so that family and guests don't get caught in them as they use the stairs.
Use rope lights to line the stair borders. You can attach rope lights along the outside edges of the stairs (similar to how the stairs are often lit in a movie theater). This creates a cool effect that is especially fun for holiday parties.
Retro Statement Sign
If you like the idea of putting light-up letters on the stairs, you'll adore the way a retro statement sign looks in your home. Think of just how fun and festive the room will be when you light up a Christmas phrase for all to see. Pick out metal marquee letters with built-in mini bulbs to create a fun holiday saying that can be placed on a mantel, a tabletop, or on any wall. Consider these suggestions for Christmas-themed light-up signs:
Merry & Bright
Peace on Earth
Believe
Naughty or Nice
Ho Ho Ho
Let it Snow
Happy Holidays
Noel
Joy to the World
Holly Jolly
Peace Joy Love
Jingle Bells
Integrate Lights and Curtains
Lights can double as an indoor and outdoor display if you incorporate them into your window treatments. Sheer curtains offer a lovely way to add magical lighting to any space. Create a waterfall effect by dangling multiple strands of lights behind your sheer curtains. This will create a soft-glow effect in the room that will make your home feel extra-cozy during the holiday seasons. At the same time, these lights add a pretty accent to your home's windows when viewed from outside.
For the best effect, choose curtain string lights or fairy lights. This saves you the hassle of placing long individual strands in a vertical arrangement. These curtain lights are available in a variety of lengths, so be sure to measure the window you plan to place them in before ordering.
Use the Light Fixtures You Already Have
Don't overlook the many lighting opportunities that already exist in your home. In addition to hanging up strands of Christmas lights inside, you can utilize the lamps, chandeliers, and other lighting fixtures already present in your home. Simply add a little bit of extra decoration to transform them from an ordinary light source into a festive holiday decoration. Check out these ideas to get inspired:
Add evergreen boughs to a chandelier that hangs in your foyer or dining room. The light will look even more beautiful as it shines down through the branches.
Hang pretty ornaments and garland from wall fixtures or chandeliers. Dangling ornaments with shiny surfaces and those made of glass reflect the light best for a lovely appearance.
Tie pretty ribbons onto wall fixtures or candle holders. A beautiful bow can with a wide ribbon can add just the right amount of holiday flair.
Set candles inside of a wreath on your tabletop. This simple trick turns plain candles into a gorgeous holiday centerpiece.
Place Lights Around the Windows
The windows of your home are a great place to use holiday lights. They can act as a beautiful frame for a snowy scene outside and make your home look more festive for this special season. Think of Christmas lights as a way to add a lovely accent to your existing window treatments. Here are a few ways you can incorporate lights around the windows:
Run rope lights along the border of each window. Use red, green, white, blue, or yellow lights to create a look that's fitting for the holidays.
Place icicle lights along the top of each window. These lights dangle down just far enough to create an illuminated valance effect.
Drape tools and fairy lights along the window's top edge. This is another festive twist on the traditional valance or swag style.
Twist twinkling lights and garland together. You can use this combination to create a window border that brings a bit of the evergreen style into any room.
The holidays offer plenty of opportunities for your style to shine. Use these tips to discover fun new uses for Christmas lights indoors. Whether you're enjoying a quiet Christmas with family or hosting a big holiday bash, these holiday light decorations can create a truly magical atmosphere inside your home.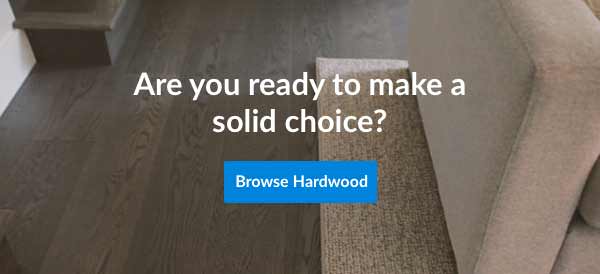 Resources:
https://www.elledecor.com/design-decorate/how-to/g3398/christmas-light-ideas/
https://www.hunker.com/13412163/how-to-decorate-a-bedroom-with-christmas-lights
https://www.builddirect.com/blog/christmas-decorations-beyond-the-norm/
---
---