Five Ways to Spend Your Father's Day
Dads do so much for us every day, so it's only fitting that we set aside a day to celebrate them. With Father's Day around the corner, it's time to start thinking about ways to spend your Father's Day and what would make your dads feel special. Treat your dad to a special activity this Father's Day to make sure he knows how much he means to you.
Five Ways to Spend Your Father's Day
Host a Barbecue
Plenty of dads love to grill up a good steak, but this Father's Day, it's time for you to take care of the cooking so that he can relax. Host a special Father's Day barbecue for your dad this year and grill up one of his favorite meals. Is he a steak and mashed potatoes guy, or would he prefer a classic burger? Maybe he likes a juicy brat or marinated chicken thighs. Don't forget the sides and beverages, too. Plan to grill some vegetables, and serve his favorite drinks with the meal.
If you're not sure what meal he'd prefer, consider writing up a customized invitation for him. Even if you live in the same house, getting an invitation a day or two before the holiday will make him feel extra special. You can include a few menu options and have him RSVP with his meal of choice.
Consider inviting grandfathers, uncles, and father figures who have been important in your life. A barbecue is a great way to honor all the dads at one big, fun gathering of family and friends.
Hit the Links
Another dad-friendly activity is heading out to the golf course for a leisurely game of 18 holes. Golfing is a great way to get out and enjoy the lovely June weather while also spending some quality time with your father. Even if your dad plays golf regularly, you can take a few steps to make this day extra special.
Invite some friends or family members with whom your dad would like to spend the day. Maybe it's only his kids taking him out for a round of golf. If you have more friends or family who'd like to join in, organize a small tournament with teams. It's a great way to bond and can be a fun activity for the extended family to participate in.
Tie in something golf related with your Father's Day gift. You could buy him a new putter or club, or you could give him a set of personalized golf balls. Golf-themed ties are another classic option. If your dad would rather enjoy experiences than get a physical gift, treat him to a nice lunch after the game.
Stay Cool Inside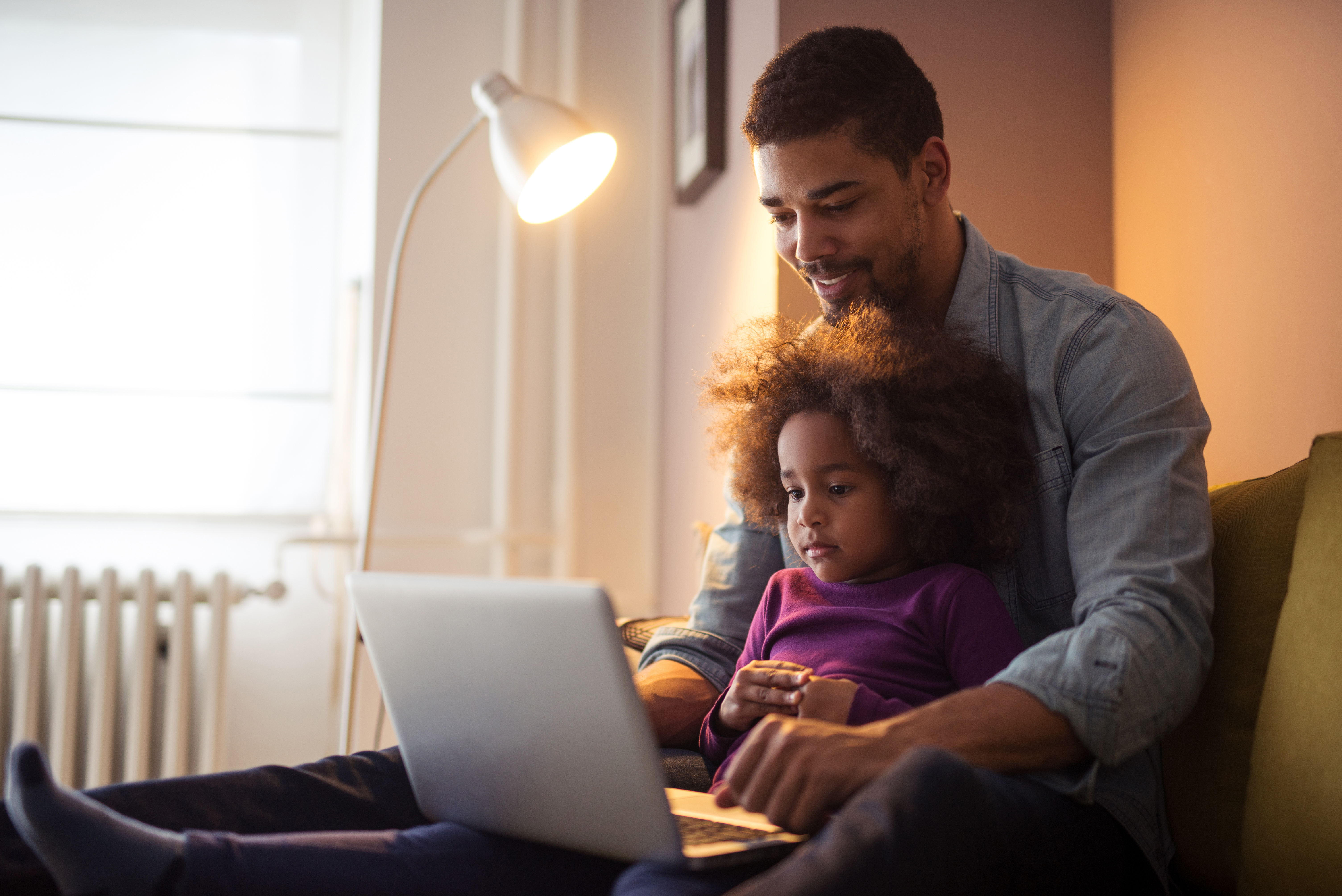 In some places, June comes with hot temperatures that make being outside for long stretches more sweaty than fun. In that case, who says you can't have fun staying at home? At-home activities are also a great way to celebrate if you're trying to stick to a budget and don't want to spend excessively on paid activities or meals out. However, you can find a few ways to make the day a little more memorable for your dad than your typical lazy Sunday at home.
First, plan a special treat to eat. This treat could be as simple as pancakes for breakfast or his favorite homemade cookies for a snack. Maybe your dad wants a meal together at the dinner table, or perhaps he'd love to have a picnic lunch in front of the TV watching his favorite sports team play.
Come up with an activity your dad would love. Let him veg out on the couch while you clean the kitchen or organize his desk drawers. Play a card game or board game together as a family, or rent a movie that he's wanted to see. Any of these little activities can make your day at home feel special.
Help With Yard Work
Why not give your dad a break from the yard work on Father's Day and tackle an outdoor project yourself? It's a great way to treat your dad to some much-deserved downtime on this holiday. Discover a few ideas for yard work projects you could complete on Father's Day.
Mow the lawn: Give dad a day off from mowing and let him sit inside in the air conditioning while you push the mower outside.
Put down mulch: Does your garden or yard need a fresh layer of mulch? This job is easy to do, but it requires heavy lifting. Your dad will appreciate how you handled the job for him.
Plant flowers: Landscaping is a big part of what gives a home curb appeal, so plant some flowers that will allow your father to feel prouder of his yard.
Build a garden bed: This project gives you an excuse to break out the power tools and build something special for your dad. Plant some vegetable plants that he likes so that he can have fresh vegetables all summer long.
Make some repairs: Is a loose board on your wooden fence or does a gutter need to be cleared out? Surprise your dad by getting a few of these small fixes done for him on Father's Day.
Make His Favorite Meal
As mentioned above, making food for your dad is a great way to show your appreciation for him on this special day. If your dad loves a home-cooked meal, whip up his favorite dishes as a gift to him. Find out what he wants and plan the meal in advance. Try to customize every element of the meal to him, including his favorite entree, sides, and dessert. You can make a special cocktail for your dad or get his favorite soda or beer to serve with dinner. Perhaps you have an outdoor kitchen you could use to enjoy your meal alfresco.
Try one of these activities to celebrate the holiday as a family. As long as you make this day all about your dad, he's sure to have a great Father's Day.
Resources:
https://www.builddirect.com/blog/nice-to-meat-you-an-intro-bbq-buying-guide/
https://www.builddirect.com/learning-center/outdoor/design-ideas-for-your-outdoor-kitchen/
https://www.builddirect.com/learning-center/storage-organization/how-to-organize-your-small-living-space/
https://www.builddirect.com/Power-Tools-Results
---
---