Focused On Fabric For Your Living Room Couch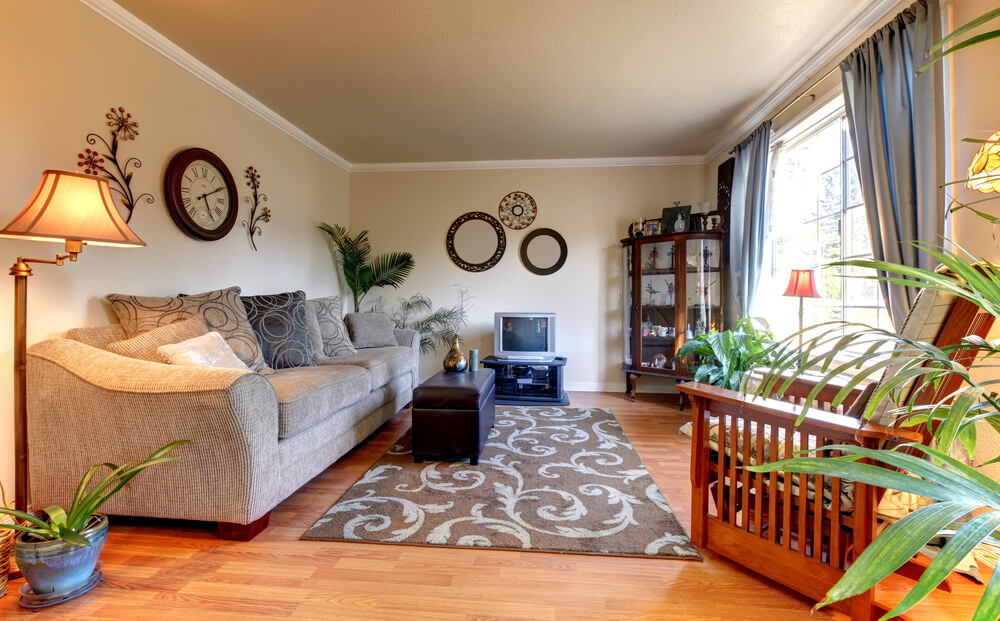 If your living room couch looks more like a tattered rag doll than a plush sofa, then it's probably time to reupholster. However, before you choose your next fabric, it's important to decide which textures and prints will work best for your couch and your home. When it comes to giving your couch a makeover, here are just a few stylish and durable fabrics that will work best.
Crazy about cotton
It's impossible to talk about couch fabrics without mentioning cotton. That's right; everyone's favorite T-shirt material is also one of the most popular fabrics for sofas. In addition, cotton is also one of the cheapest fabrics by the yard. There are a few things to keep in mind before going the cotton route. For starters, cotton is extremely absorbent, which makes it difficult to remove stains like wine spills. Likewise, pet hair and clothing fibers love to cling to cotton as well.
With that said, as long as you go with upholstery-weight cotton that matches your home's color scheme, the fabric itself will hold up for years. Just remember, if you're going with a pattern, woven cotton lasts longer than dyed cotton.
Chic chenille
If you're looking for chic style without the high-end price, then chenille may be the fabric for you … and your sofa. Because chenille is made up of short lengths of yarn, it's not only incredibly soft, but it also has a two-tone appearance depending on how the light catches the curves of your couch.
Chenille looks best in bold, solid colors because of its two-tone fibers. Despite its soft texture, chenille is also durable enough for daily wear and tear, which makes it the perfect material for living room and entertainment room couches.
Getting more from microfiber
Microfiber is just one of those all-purpose fabrics that meet just about every requirement for a couch. Whether you're doing some DIY reupholstering or you're in the market for a custom sofa, microfiber is a great choice that comes in multiple styles and textures.
Thanks to its stain resistance and durability, microfiber can withstand everything from scuffs and blemishes to jumping kids. Microfiber is a densely woven material, so it's important to feel multiple fabric samples before making your choice as some microfibers aren't as soft as others are.
Going the luxury route with leather
The king of couch fabrics is leather. Although leather is also one of the more expensive materials for reupholstering your couch, it's also one of the longest lasting. If the price tag scares you, keep in mind that couch leather comes in different grades and different price points.
As far as matching with your home's interior design theme, there's always a shade and grain of leather to fit any motif. The best part is, although outfitting your couch with leather has its upfront costs, the material itself only gets softer with age and develops more character too.
Ready to revamp?
When you're ready to revamp your couch, keep in mind the fabrics above and make sure it's a material that not only looks great, but feels great as well.
---
---