Galaxy Home Décor That's Out of This World
May the fourth be with you all! Science enthusiasts already know how exciting the solar system and cosmos at large is. The style of the universe rarely makes its way into people's homes… but you can be a real trendsetter and change that right now!
While you might be a little unsure of how to add galaxy décor to your home, there are actually quite a few unique ideas you can take advantage of to add some style to your house. Use these galaxy-focused home décor ideas to give your house a look that's out of this world!
Nebula Rug
Rugs do a lot to add warmth to your room. They also make standing or sitting with your feet on those hard wood or stone floors a whole lot more comfortable. Traditional rug prints and patterns can work well with a variety of home styles, but why not bring the pattern of the galaxy to your interior design?
With a nebula print rug that features star and planet patterns, you can add an incredible touch of style to your family room, dining area, home office or any other space in the house. Kids will love them to, so think about putting one in your child's bedroom if they need a little color or a soft play area.
Cosmic Wall Art
Wall art is one of the fastest, easiest ways to bring galaxy décor in any room with color, texture and pattern. With cosmic wall art, you can get the benefits of abstract design in a package that's a little bit more unique. After all, who do you know that has cosmic wall art?
Here are a few ways you can use cosmic wall art in your home:
Go for an oversized wall mural. These make a dramatic statement in the den, living room or family room.
Try galaxy prints in frames. They'll look like abstract art for the untrained eye, but you'll know you've got something a bit more interesting on the walls.
Use photographs of the planets. Framed photos can easily blend in with your décor. They're also incredibly easy to hang, so you can change the look of your space in a matter of minutes!
Add Crystals and Spheres
Crystals are designed to help you take on tough tasks, remove negative energy from your life, get focused, stay creative and a whole lot more. Even if you're unsure of the power of crystals it's hard to deny that they're downright beautiful.
Use crystals in decorative bowls or go for larger crystals on surfaces like your bedside table or TV stand. Pick crystals you love or go for purpose-specific crystals like pyrite for focus, selenite for restful sleep and smoky quartz for stabilizing energy in the kitchen, living room or family room.
Not sure about crystals? Decorative spheres made of natural materials can provide a soothing, stylish and modern look to your décor. Some even make relaxing sounds when struck with a special soft wand!
Try these in places designed for relaxation or use them as part of your yoga and meditation area. Candles made of similar materials and eco-friendly wax are also available, giving you the perfect accessories for a totally relaxing retreat in your own home.
Cosmos-Inspired Lamp Shades
Lighting plays a huge role in how your overall décor looks. From floor lamps to table lamps and sconces, the lights you use can make a vast improvement in your home's feel. With the right lamp shades, you can bring a bit of the cosmos into your galaxy décor scheme.
Created with cut out sections and star designs right on the shade, these cosmos-inspired lamp accessories can be subtle or totally over the top. They're also available in a wide range of different colors that can add vibrant touch or give you a more subdued look for your formal spaces.
For a totally out of this world look, go for pendant shades to hang over your dining area. They'll add some unmistakable, yet subtle texture to your room that'll look truly special and unique.
Telescope
You might not be a born astronomer, but that doesn't mean you can't enjoy looking at the planets. Even if you don't use yours every single night, a telescope also makes a stunning accessory in the right room.
Ideal for your master bedroom, patio space or living room, a durable, designer-friendly telescope is also great to have around for those special solar events you don't want to miss out on. Invest in a quality stand made from materials like wood or metal that match the rest of your décor to ensure your new telescope blends in beautifully.
Hang a Moon Clock
You can't get a real clock made of moon materials. Those are just too rare and NASA seems to have dibs on them anyway. However, you can still get a functional decorative item in the form of a clock that features details like gold stars, constellations and patterns of the planet.
Where you put this clock is up to you, but moon clocks and clocks that feature bold prints are often ideal for kitchens, family rooms, home offices areas, and of course, bedrooms designed just for your little astronomer. Look for a lightweight, easy to hang model and you'll have yours up on the wall in less than 10 minutes.
Glow in the Dark
No, glow in the dark stuff isn't just for kids, though they'll surely love it if you put some in their room! Look for adult glow in the dark pieces like stick on stars that won't steal the show or detract from your décor. Unlike the ones you buy for your child's room, you can find varieties that are pretty much invisible until the sun goes down.
While you might love these stars, they're probably best for private spaces like the family room or den, not your formal living room or dining room. Stick to less formal areas and you'll love the way glow in the dark stars work.
The planets might seem far away, but with the right design accessories, you can bring a little of the cosmos into your home right through the front door. Use these design ideas to spruce up your home and add a fun, stylish and sometimes whimsical touch to your existing décor.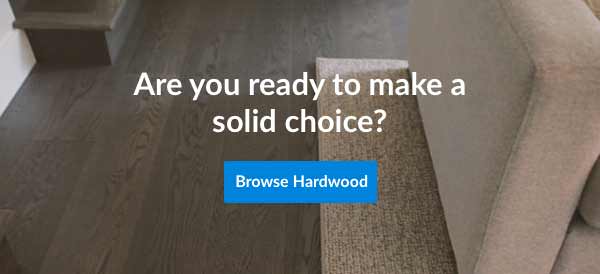 ---
---