Garden Planning: Get Organized For A New Gardening Season
Reading Time:
3
minutes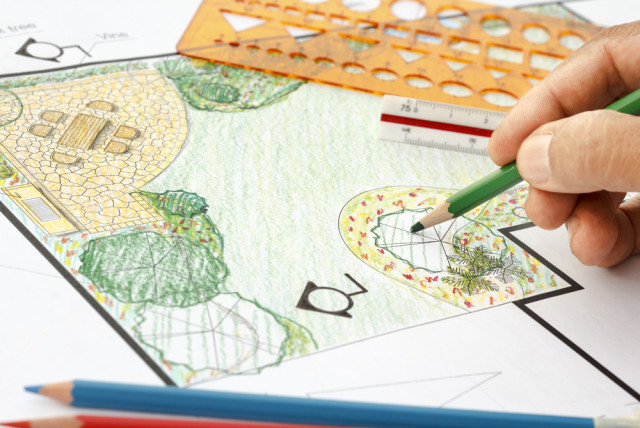 Organizing your gardening tools and supplies now will save you time, money and stress when the season begins in earnest.  Here are some gardening tips for you.
***
Garden equipment, tools, and supplies pile up as quickly as materials for other hobbies, and they need to be purged once in a while. It's a new year, and winter is the time to do this before you get busy planting, watering, weeding, and enjoying the summer and your yard!
Saving steps and time
Being organized saves steps and time. When you know where things are, you can go right to them when you need them. Being organized also saves money. Did you ever run to the nursery or hardware store for something you needed, because you couldn't find the one you had? Yeah, I thought so…
Saving time and money will reduce your stress level in the busiest time of the growing season.
Garden catalogs
Like all decluttering and organizing ventures, first you need to go through everything, decide what you need, and give away or sell the rest. Then organize what remains.
Start with the seed, nursery, and gardening catalogs that are coming now in earnest. They pile up like junk mail and should be put in their own space so they are all together when you are ready to plan your garden.
Seeds
Go through your seeds, and see what you want to keep and what you want or need to buy. Now is the time to pull out your organized seed catalogs and pour over them!
Donate your excess seeds. Do you have a local seed library? They are built on donations, and would gladly accept your stash. School or community gardens would also love seed donations.
Attend a seed swap to trade your old stash for a new stash. These are gaining in popularity, as people want locally grown, organic, and GMO-free seed. January 30th is National Seed Swap Day. There may be an event near you.
Organize your seeds in separate containers for flowers, vegetables, and herbs. You can also put them in order according to their planting dates for starting ahead or direct seeding outside. Use a system that works for you!
Start a garden journal to keep records of successes and failures throughout the season. You will save yourself time, energy, and money in subsequent seasons.
Containers
All gardeners have a variety of random containers from seed-starting to tree size. Decide what you can use, and get rid of the rest. The nursery where you buy plants may take containers and trays back. You can donate them to a second hand store, too.
To avoid transferring diseases from old plants and soil, wash pots in a 10% bleach/water bath or a 25% white vinegar/water bath. Let them soak, then scrub off the salts that have accumulated inside and out. Rinse well, and air dry.
Organize the pots by size on shelves, especially the smaller ones. Place larger pots on the floor upside down to keep them from tipping over and breaking. If you don't have a shed, allocate a corner of your garage for gardening tools and supplies.
Tools
Tune up the lawn mower, rototiller, and other power tools. Make space for them and your wheelbarrow so they are easy to get to when you need them.
Clean your hand tools of dirt and rust, and get clippers, loppers, hoes, and shovels sharpened. Oil them lightly to prevent more rust.
Pegboard walls and hooks keep tools off the floor and out of the way. They are easy to see, too, so you know right where to go when you need them. Tools such as rakes, shovels, hoes, brooms, and pitchforks will fit on smaller hooks. Install large brackets for hoses and heavy tools, such as a mattock.
Hang baskets to hold trowels, gloves, twine, clippers, and other small items.
Enjoy the winter
Once you organize your supplies, it will be easier to plan for projects. Design and budget for a new patio, walkways, flowerbeds, vegetable garden, or shade trees. Decide if you're going to hire someone or do the work yourself.
Hunker down and relax on cold snowy nights with hot tea, cozy slippers, and a good book. You'll be busy in the yard soon enough.
---
---