Gardening Trends 2016: Nature And Technology
Reading Time:
2
minutes

Nature and technology will combine for the 2016 gardening year. Here are some of the upcoming trends in gardens for this coming year.
***
Connecting with the outdoors continues to be on the rise. People are becoming aware of the dangers of pesticides, habitat loss, pollution, and GMO foods. As a result, they appreciate the plant world, pollinators, fresh air, and clean water. Trends in the garden for this coming year are a result of this awareness and knowledge.
The Garden Media Group puts out an annual forecast of gardening trends. This year, some of the emphasis combines technology and the natural world. Technology will be used to help people explore the outdoors and learn about it, instead of it being a 'distraction' in the field. Tech is not going away. Everyone is plugged in, so we should take advantage of that.
Embracing technology when interacting with gardens and the outdoors
Millennials were in last year's trends report, and they appear again this year. This age group, the 20- and 30-somethings, is made up of techy environmentalists and foodies with money to spend. Watch the garden industry cater to their needs with apps, technology for garden infrastructure, and perhaps solar gadgets.
Tech can also be put to good use for the youngest kiddos. They can learn from an app or website, but that education needs to be coupled with hands-on, outdoorsy experiences. If they see a certain flower on a screen, they will be encouraged to go outside and find the same thing for an interactive experience. They will learn to connect technology with nature.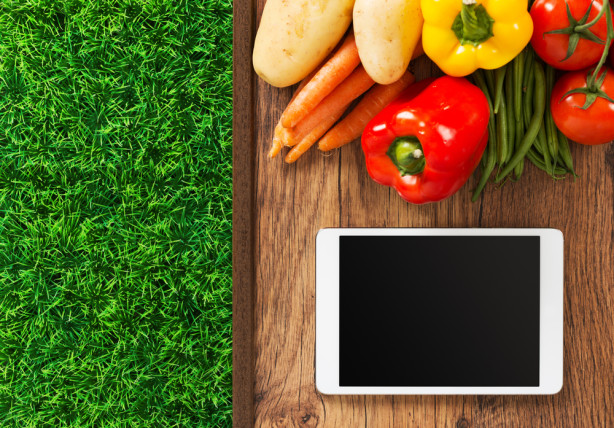 We can't learn exclusively from the internet. We need to embrace it, though, while not forsaking the outdoors. The trend is that tech and the natural world will work in tandem.
Garden design trends to expect
Our yards will have bold colors, water, lighting, sound, and movement. Whimsy will replace conventional design for a sensory experience for all ages.
On the flip side of that, the nature connection will also bring about yards landscaped as whole ecosystems. Native plants will support pollinators and wildlife, and they save water, which is an ongoing trend in these environmentally uncertain times. Native gardens are also low maintenance, since the plants are acclimated to the local conditions.
Yards will not be expanses of lawn. Practical and edible plants will be part of a casual design.
If homeowners do choose a lawn, they will maintain it organically for the safety of their pets. Dog cancers are increasing in number, and there's a good chance it is because of the toxic chemicals put on lawns. Dog owners are also becoming aware of poisonous plants, so plant choices will be geared towards safety, too.
Get outside for good health
Nature is the antidote for stress, anxiety, and a host of physical problems. Too bad a doctor can't write the prescription! We have to take care of ourselves and make the time to get outside.
Hiking may seem easier that gardening, but if the yard is low maintenance, we'd be more inspired to get out there and enjoy it. Automated watering systems, native plants, and durable outdoor furniture will free up time and energy. Couple those with bright colors, a lit up fountain, and plant containers with speakers in them, and you will be drawn out of the house any time of day or night.
You may want to put 'expand outdoor living area' on your list of 2016 projects for the health of your family and pets!
---
---