Green Building Trends In 2016

Green building is in demand and gaining in importance for contractors and designers. Here's selected list of green building trends for 2016.
***
Energy efficiency, environmental impact, and occupant health have been main concerns of the construction industry for many years. The trend for the coming year is that these aspects are increasing in importance for builders. Customers want healthy homes with low operating costs, things that affect them directly.
This page lists a couple dozen green building trends we may see. There are roofing materials that cut cooling costs, eco-friendly alternatives to concrete (which has the largest environmental impact in the industry), apps that monitor a home's energy consumption in real time, and sustainable and recycled materials for everything from flooring to cabinets and countertops.
Here are a few others.
Downsizing our homes
The fastest and most cost effective way to a smaller footprint is to downsize. Homes are getting bigger with time, but ironically families are getting smaller! That means there is extra space and extra rooms that don't get used all the time. Extra space collects extra and unnecessary stuff.
The first step to downsizing is to get rid of things you don't use. Once you have fewer possessions, organize them in a way that works for your family. Use closet systems, dual-duty furniture, and shelving. Store things in wasted space, such as underneath the stairs and up to the ceiling.
When you have what you use, and it's smartly organized, you will see how much room you actually need. You will also see how much space you are paying for in mortgage, insurance, maintenance, and energy bills. Find a living space that suits your newfound needs. It will be much smaller!
Net positive homes
A home that uses all the energy it produces, a net zero home, has been the goal of many green builders for a long time. Renewable energy, such as solar, wind, and geothermal, are used in tandem to provide the energy needs of the occupants.
Net zero is now going one step further. A net positive home produces more than the energy necessary to operate. The surplus goes back into the grid or powers electric cars, equipment, and tools. This is not a new concept, but it's clear why it will gain in popularity.
Hemp insulation and energy efficiency
Building insulation is green in itself, because it cuts cooling and heating bills. Some types are more effective and efficient than others. Some off-gas or have dirty supply chains making them not-so-green.
With hemp (slowly…) becoming legal to grow in the US, we will see more building materials made from it. Hempcrete is the core of the hemp stalk mixed with lime and water. Tamped into forms, it creates a wall with excellent insulation properties and acoustics. Hemp can also be made into batts and rigid boards for insulation in conventional wall cavities.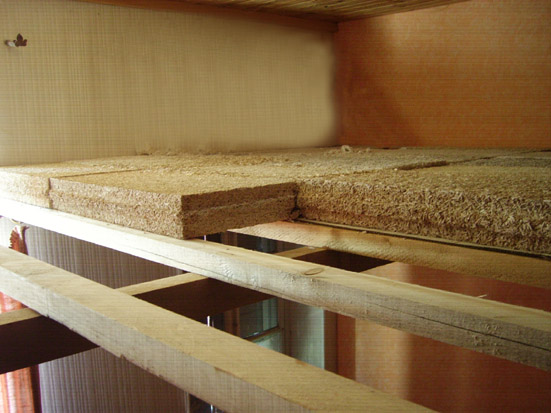 Hemp is highly renewable with more than one harvest per year. It is a low maintenance crop using little water and no pesticides. It can be recycled, and there is no waste on the building site (leftover material can be composted).
Nano insulation
On the high-tech front, nano insulation should see a rise in popularity, too. This is a water-and-silica based material that is sprayed on in a thin layer. It can cover roofs and walls to stop heat transfer, due to the tiny air pockets, or pores, created by the formula. It can be applied to windows to cut heating and cooling usage while still allowing more than 90% light transmission. It is non-toxic, being water based, and may cut energy use up to 25%.
The supply chain may not be so environmentally friendly, nono insulation and coverings using a lot of energy to be manufactured. This is something to look into if you are concerned about more than energy savings at home. It's a promising product, though. I have mentally applied it over my entire house to cut my heating bills!
It's up to you
Green building is centered on sustainably sourced materials, human health, and saving energy and natural resources. It will continue to move into the mainstream as long as the public can be educated about its benefits. Energy efficient features are seen as expensive to incorporate, and the savings they offer offset any extra cost. The health benefits have no price tag.
Cities and states need to mandate energy efficiency in building codes to make sure green building is more widespread. Everyone benefits in the long run.
Consumers drive green building
Customers drive trends, so the green building industry will continue its growth as long as you are asking for these features. Do your part, whether it's putting in drought tolerant landscaping to save water, using paints that clean the air, installing carpet of recycled plastic, or going all out with renewable energy sources to create a net positive energy home.
It's up to US!
---
---