Grown-Up Bachelor Pads: 4 Big Style Ideas In Small Spaces
Reading Time:
3
minutes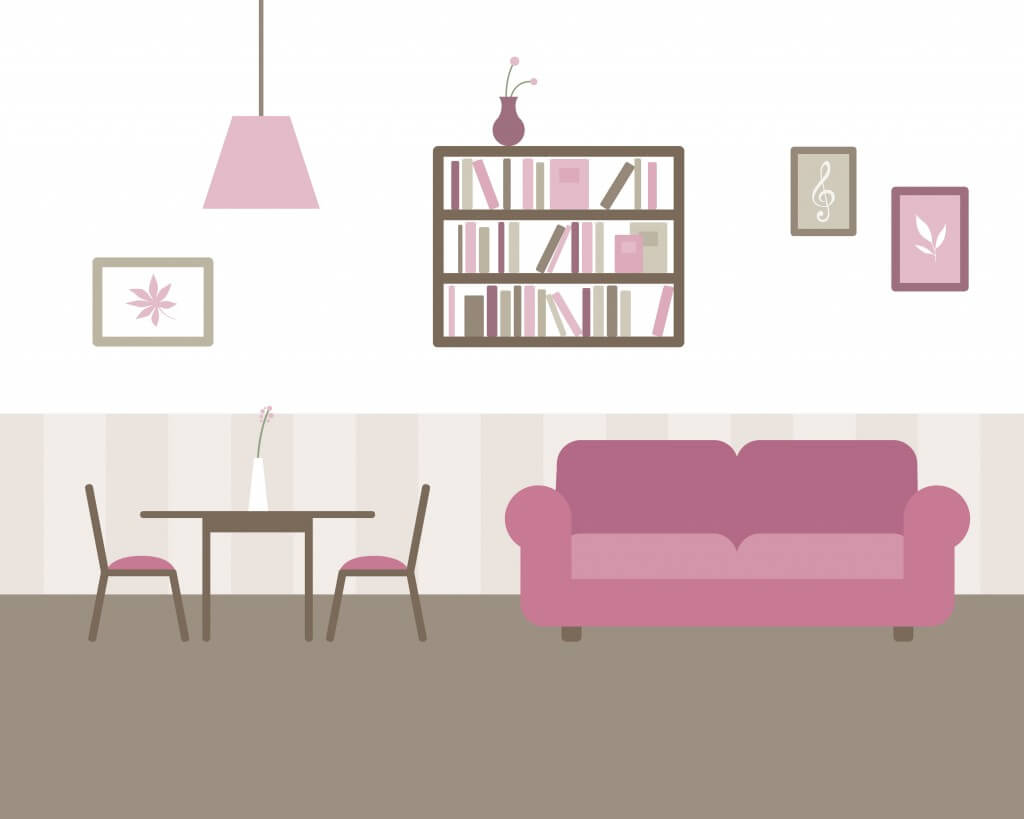 Studio apartments, aka bachelor apartments, whether for downscaling, hosting tenants, or for second properties closer to work can be a real asset when supplementing income, or for cutting down on a daily commute into the city. Here are four ways to decorate and organize one.
***
With the price of real estate on the upswing, dime-a-dozen suburban homes are quickly losing their appeal. Commuting isn't for everyone, and living close to work is an attractive option for many. Today's young professionals aren't eager to ransom their free time in favor of suburban living. (Can you blame them?) Bachelor pads open the door to city living on a shoestring budget.
Tips for planning your space
Let's say you buy that bachelor apartment in the heart of a bustling city. The streets are alive, and your place is in the midst of it all. Whether you plan to live in it, or furnish it and rent it out, there's one catch: Your place is the size of a sardine can. (Houston, we have a problem.)
If you want to rent out your place, furnishing it adds value. The sheer size, or lack thereof, of bachelor apartments can be confounding, yes. But with a little imagination and elbow grease, you can turn any space into a liveable one. Here's how:
1. Make smart furniture choices
In small spaces, every piece of furniture should do double duty. Instead of overwhelming the space with a bed and sofa, opt for a futon or hide-a-bed that doubles as a couch. No, not all futons are like sleeping on a pile of bricks—some are actually pretty comfy.
If a futon or hide-a-bed isn't an option, you could opt for a Murphy bed that folds up into the wall. Murphy beds—which have come a long way over the years—often double as a bed and bookcase, sofa, or desk with shelves overhead. Not bad for one piece of furniture, if you ask me.
2. Ditch the dining table and chairs
In the Middle Ages, the noble and well-to-do dined in the Great Hall, a large room designed to seat the population of the house. Since you're not furnishing your place for an upper-class Briton living in medieval times—who needs that kind of hoopla anyways—forget about the lavish, over-the-top dining table and chairs. You simply don't have the room.
Sliding-leaf tables—great for when company comes—extend and collapse to accommodate more or less seating. (Yes, entertaining is possible in bachelor pads.) For more space savings, opt for a coffee table with built-in stools that tuck right into the table.
3. Get crafty with storage
In small spaces, every wall and corner is precious real estate. Make use of vertical space with floor-to-ceiling shelving to house your tenant's belongings. If you plan to live in the space for a while, store knick-knacks in wicker baskets or embellished boxes to keep everything nice and tidy.
If you don't have cupboards, add a few shelves in the kitchen space for an airy, open feel. Personally, I love the look of neatly stacked dishes on exposed shelves. For even more storage, add a few hooks to hang pots and pans. The effect is actually quite stylish.
4. Become a Buddhist monk
Well, not literally. Before you quit your day job and sherpa your way up the closest mountain, hear me out. Buddhist monks ditch material possessions in favor of enlightenment and spiritual fulfillment. Minimalism is the art of doing more—being more—with less. But becoming a monk isn't the only path to a simpler life. (Unless you yearn for near-constant silence and a white-cotton robe.)
Minimalism means tossing the clutter in favor of simplicity. If you plan to rent out your bachelor apartment, be mindful of how much stuff your tenant will really need. Will that bookshelf collect dust? Is that extra side table necessary? Too much stuff overwhelms tiny spaces, so choose each piece wisely.
Take-Home Lesson
With a bit of shuffling, and a few clever design and decorating tweaks, you can turn any space—no matter how small—into a comfy and habitable one.
---
---