Guest Room Preparation For the Holidays: The Ultimate Checklist
Reading Time:
2
minutes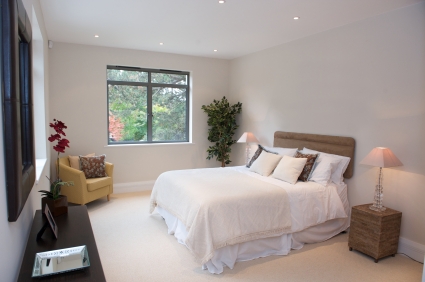 The holiday period is a time for welcoming loved ones into your world more so than ever. When some are traveling a long way, sometimes hosting them overnight, or over a period of nights as they attend family gatherings is a big part of the plan. This means getting your guest rooms ready.
So, with this in mind, writer Stephanie Staszko is here to talk about how to prepare your guest room spaces, both before they arrive, and on the day itself.
***
If you're hosting some form of festive celebration at your humble abode then now is about the time when panic begins to set in. "Have I got everything prepared?" "Will my guests find my home appealing?" "How can I ensure that I'm a good host?" are all common questions which spring to mind as your Christmas celebration looms.
Christmas however, is a time for enjoyment and happiness so making sure you strike a balance between being a fantastic host and enjoying yourself is incredibly important (no one wants to attend a party where the host is on the verge of a mental breakdown)!
In order to preserve your sanity, you need to be well organised and extremely well prepared for your guests' arrival prior to them ringing your door bell. To do this, you can follow this simple checklist to ensure that your guest rooms are in optimum condition.
The Day Before
If the guest rooms aren't going to be used the night before you host your Christmas party then doing some preparation the day before can help to take some pressure off you. Here are some tasks which are best performed the day before:
Strip the bedding and replace with fresh, clean linen.
Deep-clean the guest room, vacuum in even the deepest darkest places and don't be afraid to get handy with a feather duster.
Open the windows to ventilate and neutralise any odors (you may not be able to smell them yourself but your guests will!)
If any of your guest bedrooms have an en-suite then give them a deep clean until your bathroom suites sparkle.
Purchase an air freshener of some description (plug-ins etc.) and leave overnight for a pleasant aroma.
Ensure you have adequate toiletries and towels for your guests and have some spares in case anyone else decides to stay too.
On the Day
The day you're hosting party is certain to be a hectic one, panic and anxiety will cause you to forget important details. To make sure your guest rooms are as comfortable and welcoming as possible then follow this on-the-day checklist.
Pour some bleach down the en-suite toilets for a pleasant fragrance and refreshingly clean WC.
Light scented candles in the guest rooms for a warm, relaxed feel and lovely aroma.
Lay out the clean towels and toiletries on the all the guest beds which will be occupied.
For a real "guesthouse" feel, buy fresh flowers to place in each guest bedroom.
Have one last dust with your feather duster until everything sparkles.
By following these simple checklists your party should run smoothly! Christmas can be an excellent time for having fun and hosting a family party, try to relax as much as possible so you enjoy it as much as everyone else does!
***
Thanks, Stephanie!
Written by Stephanie Staszko on behalf of Designo Garden Furniture who retail designer garden furniture you can catch Steph on Twitter @StephStaz where you'll find more home improvement posts.
Cheers!
Rob.
---
---