Harvest Time: Your Garden Bounty Now, Good Eating Later
It's August, peak harvest season in most areas of the US. Now is the time to (and I hate to say it!) think about the upcoming holidays. Homegrown gifts are the most appreciated. People always gasp in delight when you give them something you grew and made. Get to work now to hear those gasps over and over in a few months.
Herb creations
Herbs are easy to grow and use fresh or dried. To dry them, harvest early in the morning after the dew has dried. Bundle loosely with rubber bands, and hang them in a warm, dry area with good ventilation. Do not put them in direct sun! There is a corner of my kitchen that is between two sunny windows, so it's bright and warm with good air movement. I strung a simple piece of nylon cord across the corner, window to window, and I have been drying herbs there for years.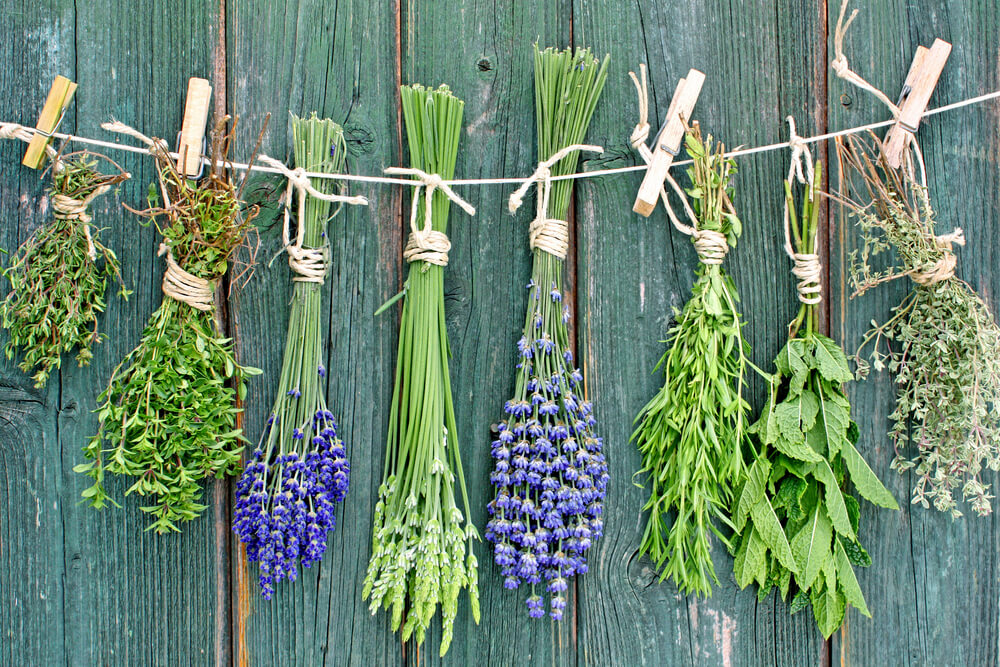 Package the whole leaves of your dried herbs in jars, and add a handmade label with the herb's name and the date. Whole leaf will retain flavor longer. As soon as leaves are crumbled, they begin to lose their pungency.
Whole stalks of dried herbs can be used to make herb wreaths, too. Add some dried flowers and greens from the garden, and you have a beautiful and practical gift to give!
Herb vinegars are easy and fun to make. I make them in wide-mouth quart canning jars, then transfer them to table-worthy decorative jars to give as gifts. This page has instructions and a list of herb combinations to get you started. I experimented with tarragon/garlic, parsely/sage/rosemary/thyme, and dill/garlic/red peppers with great success and many gasps!
Consider potting up some of your herbs to give to be grown on a windowsill. Perennial herbs can be divided in late summer or early fall – thyme, sage, winter savory, oregano, marjoram, rosemary, tarragon – and you can try to root cuttings of your annual herbs, such as basil. A series of creative containers with greenery for winter will brighten up any kitchen.
Fruits and vegetables
Dried tomatoes are a sweet addition to soups, stews and chili. They are easy to make and don't need refrigeration. I like to dry cherry tomatoes. Slice them in half horizontally, put them on parchment paper on a cookie sheet so they are touching, sprinkle with salt, and put them in a 175-200 oven for about 4 hours. They have to be completely dry, so keep checking them. They will mold if there is any moisture in them.
When I fill two cookie sheets, it takes about 6 hours. Put the dried tomatoes in a decorative jar, and cover with good quality olive oil. Attach a homemade label and a ribbon, and you're done!
Pickle it!
I discovered refrigerator pickles last year. They do not need to be canned, and they use up the overflow of produce this time of year. You can pickle just about anything, not only cucumbers. You can use zucchini, onions, red peppers, cauliflower, broccoli, green beans, beets, carrots and so much more! It was great to have fresh, raw, tasty vegetables to nosh on in mid-winter.
I even used them to make Thousand Island salad dressing! If you pickle your vegetables now, they will be ready in a few months, just in time for gift giving or even serving at holiday meals.
Preserve it
Who doesn't like fresh fruit preserves? The second crop of strawberries is popping right now, and it's almost raspberry season where I live. Peaches are at their peak. Plums and pears are not far behind.
Do I have to mention apple season? That's my favorite. I make applesauce by cooking down apples and adding cinnamon, nutmeg, cloves and ginger. I add no sugar, but this is very sweet as it is. I freeze it, but it is easy to can to offer as gifts.
The best reference for drying, canning and freezing is Stocking Up from Rodale Press.
Flowers
I can't stand the end of flower season. When the last hardy cosmos is killed by frost, garden season is over. There are many ways to preserve flowers to enjoy in winter.
I like to press them in heavy books and include them in multi-media art. Whole dried flowers can be used in arrangements with dried grasses, greens and herbs.
Consider flower photography. Get out there soon and shoot your gardens while you can. Make cards and prints, or even a calendar, as gifts.
Thinking ahead!
Now is the time to get in the garden with the holiday season in mind. I know. It's hot and humid, school just started, you're still going to the beach and camping to hang on to summer, but before you know it, the garden will be gone. Spare yourself those torturous trips to the mall this year, and use your beautiful and bountiful garden as inspiration!
---
---