Holidays And Accessible Design: Welcoming Every Guest
Reading Time:
2
minutes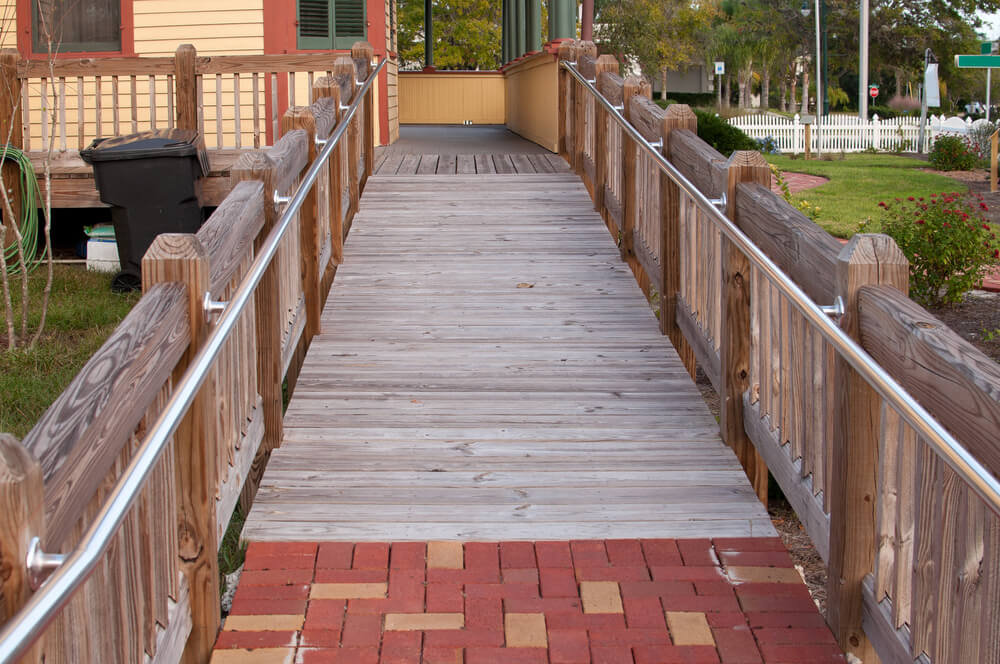 Although a few steps up to your front door aren't a big deal to you, they might be a challenge for some of your holiday guests. Not to worry, because there are a number of creative ways to make your home more accessible. When it comes to opening your home and your doors for the holidays, here's how to extend an all-access pass to guests within a wide range of ability.
1. Obstacle-free walkways
When your guests have trouble with mobility, it's important to prepare the walkways in and around your house properly. This means getting rid of any obstacles that may cause your guests to trip.
If the outdoor walkway leading up to your home has uneven concrete pavers, make sure everything is smoothed out before your guests arrive. Likewise, if you have rugs on the floor in your home's interior walkways and hallways, make sure they are completely flat, or simply remove them temporarily.
2. Wider entrances
Widening entryways will make life easier for your disabled guests this holiday season. Front doors usually come in a standard width of 36 inches, which is plenty of clearance for wheelchairs and folding walkers.
However, the other entrances in your home are probably 30 to 32 inches wide, which is too tight for a wheelchair. In this case, taking your interior doors off the hinges will gain another two inches of width, which will help your guests travel from one room to the next much more easily.
3. Helpful handrails
Another way to make your home more accessible for your holiday guests is by adding handrails to stairs and transition areas. Handrails next to stairs and steps reduce the risk of your less able guests losing their balance and falling.
It's also a good idea to add a short handrail anywhere there's a flooring transition in your home, such as a hardwood hallway that leads to a carpeted room. Additionally, a handrail in your guest bathroom along the toilet wall is another helpful addition.
4. Bathroom accessibility
Speaking of handrails in the bathroom, it's important to make your lavatory as accessible as possible for your less mobile holiday guests. Think in terms of someone who uses a walker or wheel chair to get around.
Are there bath mats that could trip them? Is there a waste bin or stacker shelf taking up room that may make it hard for your guests to maneuver? By making your small guest bathroom more open and obstacle-free, you'll make your disabled guests feel more comfortable.
5. Removable ramps
Although you might think stairs are the biggest accessibility obstacle to overcome, they really aren't. If you have numerous steps leading up to your front door, you can always have your disabled holiday guests enter through the garage or back door.
If that's not an option, there are a number of companies that make custom aluminum ramps that will fit just about any application. The ramps are easy to set up and easy to store, so you can put them away after your holiday guests leave.
When it comes to your home's accessibility this holiday season, keep in mind the helpful tips above.
---
---