Home Décor to Celebrate Summer Solstice
The summer solstice is on June 21 and marks the first day of summer and the longest day of the year. This year, celebrate the solstice by giving your home a warm-weather makeover that'll put you in the mood for some serious summertime relaxing. Here are some simple ways to transform your rooms into inviting oases that promote cool vibes and easy livin'.
Summer Solstice Decor
Just Add Flowers
Summer is the season of flowers, and every season can be summer in your home when you decorate with florals. Anything goes:
Faux flower bouquets. For a bouquet that never fades or wilts, create a beautiful arrangement with high quality faux flowers. Base your bouquet on your home's colors, or add a spot of wild color to a neutral color scheme. Add plenty of greenery for authenticity.
Flower art. From Van Gogh's Irises to Monet's Water Lillies, floral still life abounds in the art world, and you can find inexpensive prints of much of it. Decorating your walls with flower art brings the sunshine and roses in all year round.
Floral fabrics. Floral fabrics, such as curtains, upholstery, throw pillows, toss blankets, and even kitchen towels, brighten your home and create a summery vibe. Think cheerful chintzes, intricate Damasks, or graphic fleur-de-lis patterns to add a dash of summer to any season.
Floral rugs. Cover your floor in flowers. Think a flower-laced Turkish masterpiece or a more contemporary rug covered in bold, orange poppies or colorful, stylized dahlias.
Floral tiles. Add floral tiles to the bathroom, backsplash, or entryway to cheer up your space. Whether you lay contrasting hexagonal tiles in a timeless floral pattern, opt for flower-shaped tiles, or choose a tile with the floral motif baked in, flowers give your tile jobs a cheerful touch.
Summer Couch Slipcovers
If your sofa and chairs are dark-colored or upholstered in leather or vinyl, you can dress them for summer in light-colored, airy slipcovers. Seasonal décor keeps things interesting in your home, and slipcovers make summertime transformations as easy as pie.
Slipcovers are designed to fit couches between 83 and 96 inches long; love seats between 58 and 73 inches; and chairs from 32 to 43 inches. If you're handy with a sewing machine and want to try your hand at making your own covers, you can pay a visit to the local fabric store and choose the perfect pattern to fit your décor. Otherwise, you're mostly limited to solid colors and the simplest patterns for store-bought slipcovers. Choose a crisp white or aquamarine slipcover to add a cool, relaxing beach vibe to your room, or opt for a vibrant yellow slipcover for a sunny, energetic look.
Accessorize with Sunset Colors
Warm colors like pink, red, orange, and yellow spice things up in your home and mirror the heat outdoors. If you like things hot, bold, and beautiful, bring the vibrant colors of the sunrise and sunset into your rooms with fiery orange and yellow throw pillows, vases of luscious pink roses, or crimson area rugs. If you're giving the bathroom, kitchen, or sun room a makeover, consider a cool, stylish tile for the floor, shower, or backsplash, such as these gorgeous amber and orange slate tiles.
Grow Plants
Green things in your home make your rooms look and feel cooler, and they're an easy and inexpensive way to update your summer décor. Succulents are enjoying a resurgence in popularity, particularly tiny versions in small pots. Aloe Vera is a succulent that purifies the air, and it can treat your summer sunburns. The money plant, which is thought to bring good luck and money to the household, is an evergreen climber that can grow up to the ceiling with ease, and it thrives in low sunlight and is drought resistant.
Infuse Your Rooms with Summery Scents
Decorating for summer isn't just a visual endeavor. Adding scent to your home adds a whole new layer to the décor and keeps your rooms smelling fresh and inviting. Essential oils are the best bet for scenting your home, since they don't contain volatile organic compounds, as synthetic fragrances do.
An essential oil diffuser is inexpensive and easy to use. Simply fill the reservoir with water and add 10 drops of your favorite, summery essential oil or essential oil blend. Go with a citrusy scent like lemon, orange, grapefruit, or lime essential oil. Or try peppermint oil, which is invigorating and cooling. You can even experiment with different combinations of oils to give your home an irresistible infusion of unique and refreshing scents.
Update the Bar
Give your bar a summertime makeover so that refreshing cocktails are always at hand. Stock up on rum for daiquiris and mojitos; gin for gimlets, rickeys and fizzes; tequila for sunrises and margaritas; and vodka for cosmos, martinis, and the occasional tropical Sex on the Beach. Stock up on small cans of juices, including grapefruit, orange, pineapple, lime, and cranberry juice. Dust off the ice bucket, and keep lemons, limes, and oranges in a big bowl bar side for easy garnishing.
Paint Dark Wood White
For a truly summery home makeover, consider doing away with dark wood trim in your home and painting it a crispy white instead. White invites more light into a room, and summer décor is all about airy lightness. If you're loathe to cover up natural wood, consider other ways to bring the white in: Slipcovers, curtains, and white accessories will lighten up the room and usher in a beach-house vibe.
Pare Down
Summer décor should be simple, sparse, light, and easy. Look around your rooms, and store away dark, fussy, or gloomy furniture and accessories, which are great for colder months but put a big old damper on a lighter summer design scheme. Slip lighter covers over dark throw pillows. Swap out large, clunky accessories with sparser ones, or replace them with vases of cut flowers. Pare down large collections so that you don't need to find as much time to dust during the months when you're busy relaxing and enjoying the sunshine.
Don't Forget the Patio
The patio is an outdoor extension of your home, and you should treat it like another room in the house. Give old patio furniture a new makeover with a can of spray paint, and swap out old, faded seat covers with new ones. Set up an outdoor dining table for al fresco dinners, and outfit your space with wireless outdoor speakers for optimal entertaining. Punctuate the patio with flowering plants to give it some color and make it feel homey, and create a vibe-alicious lighting scheme with solar string lights or spotlights. Add a water feature for ambient summer sounds and to cool down the space.
Summer is all about relaxing, enjoying the sunshine, and partaking in all of the activities that abound in warm weather. Giving your home a summertime makeover makes it easier to maintain during the busy warm months, and it creates an ambience that invites sitting back, cooling off, and takin' it easy.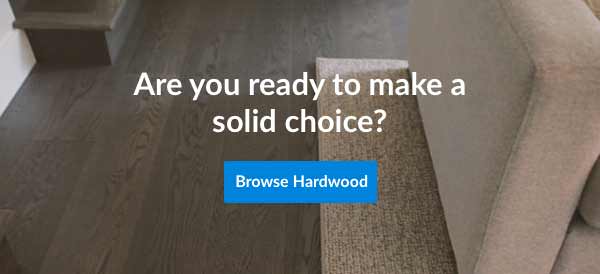 ---
---