Is your home lacking that little something that makes it unique? Too many home designs are on the drab side! Don't be one of those homeowners unafraid to take a chance. These little changes in your home can create layers of character, and as an added bonus, they won't break your bank account.
Don't Stress — Just Distress!
Distressed furniture can go for a pretty penny at estate sales, and hand-created distressing can command big prices at furniture stores. So choose a less expensive piece that is in pristine "ready to sell" condition and distress it yourself with a rough sandpaper and elbow grease.
Sand at the places where you would expect wear and tear, such as around the handles, on the edges of the top and around the feet. You can take a good look at pictures of distressed furniture if you need a guide. Then seal it with a clear varnish and you're done!
Create Your Own Unique Walls
Think you have to have a designer to handle that unique chevron painting on the wall? Think you  need to buy that expensive lettering from the design store to have the perfect quote above your bed? Think again. You can create a wide variety of effects with various painting techniques.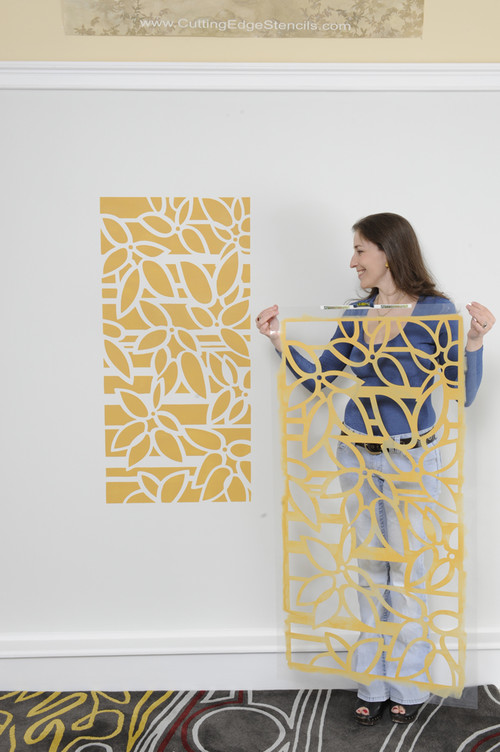 Most of these are very easy to use and need only a little time to master. One of my personal favorites is the marbling effect that can be achieved with two contrasting paints and a sponge. Give it a shot!
Take Notes in Style
Have you ever wished for more room to write down notes, grocery lists and more? Now you can do it with the simplicity of chalkboard paint. This amazingly underrated paint can adorn any wall in your house, and with very little preparation, it can turn into a chalkboard that you can use for everything from that grocery list to impromptu artwork. Want some serious character? Paint one wall in every room and let your kids or guests decorate it however they like.
Surprising Pillows and Slipcovers
Those coordinating slipcovers and pillows can cost an outrageous amount of money. But with a good sewing machine and some patience, you can turn thrift store curtains into the perfect look for your furniture.
Many curtains have a classic design, the fabric is very sturdy and you can get them used for only a few dollars. That used look will be perfect to create slipcovers and cushions that look "broken in" but still new to your decor.
Speaking of Curtains…
Several years ago I stumbled upon an amazing way to have gorgeous curtains without going into debt to have them. Have you ever taken a good look at fabric shower curtains? These are meant to be hung over your shower with a thick liner to prevent water from damaging them.
However, those fine gauze cotton shower curtains make for a gorgeous window dressing, and they cost a fraction of what "real curtains" cost. The designs are much more fun, too!
Use the Magic of Mirrors
One of the cool tricks of those who create celebrity tour buses is the mirrors. Everywhere you look, mirrors reflect light and make the space look much larger than it really is. You can employ the same trick with your home by putting mirrors where they have a big impact, such as a large mirror in the entryway or a very long mirror in a hallway that needs some lightening up.
Keep in mind that most of these ideas can be had for a very inexpensive price if you hit up yard sales, estate sales, auctions, thrift store and clearance racks. Here's to creating serious home character for the most affordable price possible!
---
---