Home Improvements And Tax Rebates: How To Re-invest In Your Property
Reading Time:
4
minutes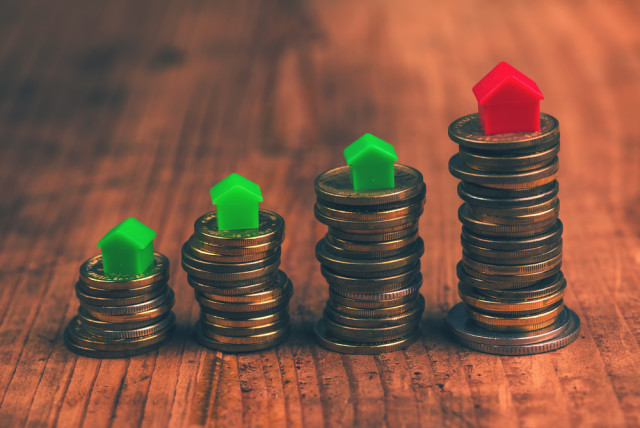 Tax season has passed as of today. And luckily, home improvement and tax rebates go hand in hand when re-investing in your property. Here are some ideas on where to spend.
***
When it comes to tax rebates, smart homeowners re-invest in their homes to continue to build their value. But you shouldn't just throw those rebate dollars at any old project when trying to invest in your property. Instead, it's best to carefully choose a project based on the return on investment (ROI).
These are the DIY projects that will help boost your home's value the most while also providing you with a better living space. Check out the highest ROI home improvements and what factors you'll need to take into consideration when selecting a value-add home improvement project on which to use your tax rebate.
Build a deck
Creating a nice outdoor living space is one of the best ROI home improvement options for homeowners. This is a great way to put your tax rebate to good use since the expected return on investment is about 87.4 percent of the cost after resale. To install a new wood deck measuring 16 feet by 20 feet in size, you'll spend about $9,540.
For a slightly less expensive upgrade, consider adding a patio instead of a deck. Those who already have a deck could add some attractive features, such as an outdoor fireplace or outdoor bar or kitchen.
Add a bedroom and/or bath
Those unused spaces in your home could increase its value significantly, but not without a little elbow grease. Adding a bedroom or bathroom to your home is a big undertaking, but it's a smart way to utilize extra space in a basement or attic and a great way to invest in your property.
The payoff is big with an expected ROI of about 84 percent. Your tax refund can also help to take a bit of the sting out of the price; turning an attic into a bedroom measuring 15 by 15 feet plus a 5-by-7-foot bathroom costs about $49,400 on average.
Remodel your kitchen
In many families, most of the action at home takes place in the kitchen. Therefore, an upgrade here can be a smart way to improve your living space. You don't have to opt for all the expensive finishes and upgrades; a mid-range remodel costing about $18,856 will have an estimated ROI of 82.7 percent.
Some of the popular kitchen remodeling tasks include replacing cabinet doors and hardware, installing energy-efficient appliances, and upgrading the countertops.
Browse for kitchen and bath home improvement products.
Replace your windows
New windows are the gift that keeps on giving. When you add 10 new insulated windows to your home, you'll spend about $10,900 for wood or $9,980 for vinyl. However, the ROI is great for both options, earning about 79.3 percent and 78.7 percent, respectively.
But the returns don't stop there. In addition to increasing the home's value, you'll also be able to lower your heating and cooling bills month after month. And in certain cases, you may even be able to earn energy tax credits.
Install a new front door
Looking for something a little less expensive? One of the more affordable ways to spend your tax rebate on home improvements is to upgrade to a new front door. Obviously, this is a quick and easy way to improve your home's curb appeal, which also increases the market value. But another bonus is that it can keep your home safer when you choose a secure door and may also be able to improve the house's insulation, which cuts back on heating and cooling costs.
Even if you spring for a nice steel entry door, you'll only spend about $1,162, which will give you an excellent ROI of about 96.6 percent.
Replace your garage door
Another relatively inexpensive home upgrade is replacing the garage door. Newer versions have a more modern look and often come with more secure systems for locking when not in use. Plus, it's much more affordable for homeowners at about $1,530.
That investment will lead to a return of about 83.7 percent. Keep in mind that a nice-looking door may be even more important to prospective buyers if your garage faces out toward the street.
Neighborhood price ceiling
It's easy to get caught up in the fun challenge of a tax rebate-funded home improvement project. But just because funds are available doesn't mean you should always take them. Homeowners should consider their neighborhood's price ceiling before embarking on a DIY project. This means not making improvements that inflate the price of your property in relation to surrounding properties. It's great to make your home better, but if you're way out of line with the neighbors' home value, you won't get that high ROI you hoped for.
Your home value is a part of a whole value in your area, including those of your neighbors. Your resale value on paper is only useful to you if that value is at a level that someone is willing to actually pay, relative to the market you're in. Besides, when all of the properties in your neighborhood maintain price ceiling equilibrium by staying within certain bounds when it comes to things like comparable square footage and low-maintenance landscaping, it makes for a more attractive neighborhood that has a value of its own for buyers. Rising tides raise all boats as the old adage says. And in the end, you don't want to lay money out that you're not likely to get back. Do some research, and get a handle on the trends in your neighborhood.
The idea of "value"
Clearly, choosing a high ROI home improvement project places most of the focus on your home's market value. Those projects can add up to real dollars, which increases your home's value should you decide to sell. But there are other factors to consider as well. For example, one project may offer a better ROI in terms of dollars but little in terms of enhanced comfort, safety, efficiency, or usability in the home. Just because a project is good on paper doesn't mean it lines up with your vision for your home or the ideals you care about when creating space to grow and nurture your family.
Tax rebates re-invested in home improvement isn't just about making your home worth more in literal dollars. They should also be about making your home worth more to you on a personal level. When you invest in your property monetarily it also means investing emotionally, so make your DIY projects focus on increasing your pride in your home, your comfort, your sense of well-being, just as much as it increases its market value.
***
Resources:
https://www.builddirect.com/Decking.aspx
http://www.realtor.com/advice/sell/6-cost-effective-ways-use-tax-refund-home/
https://www.builddirect.com/learning-center/kitchen-bath/kitchen-renovation-faqs/
https://www.energystar.gov/about/federal_tax_credits
http://www.maloneyrealestate.com/posts/don-t-buy-the-most-expensive-and-largest-house-in-a-neighborhood-or-condo-development
---
---