How to Brighten and Update Your Outdoors with Paint
Reading Time:
4
minutes
You know that a coat of paint can transform any room in your home, and it can do the same for your outdoor spaces. These days, you can paint virtually anything, including plastic and concrete, so grab a spray can or a paint brush, and give your home some serious curb appeal and backyard flair and update your outdoors with paint.
Ways to Update Your Outdoors with Paint
Give the Front Door New Life
A bright front door jazzes up your curb appeal and gives your home a welcoming vibe. If your house is painted a neutral color, nearly any bright hue your heart desires will make your front door pop. Otherwise, choose a color that complements your home's exterior.
Before you paint your front door, remove all of the hardware and use a degreasing detergent to clean the surface. Sand it lightly, and remove all traces of dust with a microfiber cloth. Use an exterior latex paint with a semigloss finish. Semigloss is easy to clean, it looks great, and it lasts longer than other finishes.
Update Your Patio Furniture
Peeling wooden patio furniture makes the whole yard look tired and worn out. Nothing will lift spirits in the backyard like a freshly painted tables, chaises, and planters. Use exterior latex paint for larger tables. Smaller tables, chairs, and planters can be spray painted with exterior enamel paint. Lay down a tarp before you use spray paint, and keep the can eight to 10 inches away from the object to prevent drips. You'll need three coats for the best possible coverage.
Devise a color scheme for your patio before painting. Exterior spray paint comes in a multitude of colors these days, and you can even get special finishes, like stone, wood, or metallic finish. Planning ahead ensures a cohesive design but lets you try out fun, bright colors to dress up and update your outdoors with paint.
Make the Porch Pop
Give the porch a facelift with a new coat of paint on the floor and ceiling. For the floor, use exterior paint formulated for high-traffic areas. For the ceiling, use an exterior latex. The finish depends on your tastes. Semi-gloss is ideal for the floor, since it's durable and easy to clean. A satin finish for the ceiling has less sheen than semi-gloss and won't reflect light as much.
If the floor is already painted, just clean it up and give it a light sanding before you paint it. You'll probably need at least two coats. If the porch floor is bare wood, clean, sand, and prime it before you paint it. One coat of primer and two coats of paint should do the trick.
Highlight or Hide the Garage Door
Since it's so big, the garage door has a major impact on how your home looks, especially if it's attached to the house. If you want to "hide" your garage door, choose a light, neutral color that matches the color scheme of your home's exterior. If you want to highlight it, go with a brighter color, such as turquoise.
An exterior latex paint is suitable for both wood and metal garage doors. Before you paint, scrape the door. Lightly sand it, and scrub it with water and dishwashing detergent before you paint.
Protect the Deck
If your deck is getting worse for the wear every year, it's time to refresh and protect it with a new coat of paint. The success of painting your wood deck depends on how well you prep it and what kind of product you use.
Power wash the deck, or scrub it with soap and water. If your deck is prone to mold or mildew, spray a mold deterrent on, and use a broom to work it into the deck. Rinse, and let it dry, then scrape off any paint left on the deck. Sand the deck lightly, and sweep it to remove dust and debris before you paint. Apply three coats with a roller for maximum durability.
If your deck is old and splintered, look for an outdoor deck paint that comes in a thick stain to fill cracks up to a quarter of an inch wide. These new products can be used on top of old paint and stain, which means there's no scraping involved.
Liven Up the Shutters
If your home has shutters, take a close look at them. Do they fade into the exterior? Are they peeling or rotting? We often don't notice our shutters, but breathing new life into them with a coat of paint can truly transform your exterior–especially if you opt for a bright, cheerful color that complements your home.
Remove the shutters before you paint them, and clean them thoroughly. Let them dry, and use a primer to prep them for painting. A primer will reduce the number of coats you need, and it'll help the paint adhere better and last longer. Use an angled, nylon polyester paintbrush for the job. .
Paint or Stain the Birdbath
Concrete paints and stains come in the colors of the rainbow, and they can transform concrete structures in the yard from dull and drab to colorful and inviting. A brightly colored birdbath peeking out from the garden, surrounded by equally colorful flowers, is just the thing to bring not just birds, but also beauty, to your back yard. Concrete paints and stains can also be used to brighten up the patio floor and give concrete benches, tables, and pots a colorful makeover to brighten and update your outdoors with paint.
Concrete paint covers the concrete rather than permeating it with color. It's easy to brush or roll on, and it's durable, although not as durable as acid stains, which create a marbled effect of color on cured concrete by reacting chemically with the minerals in the concrete. Once you brush it with clear sealer, the color pops. However, acid staining is an arduous process.
Once you start looking around the exterior of your home, you'll find all sorts of things that could use a coat of paint or two: The wheelbarrow, the fence, the shed, the grill. Before you paint, make sure you're using the appropriate type and finish of paint and the best brush for the job. Then, have at it, and watch your exterior come to life.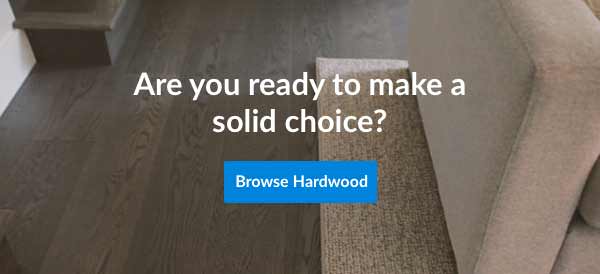 ---
---