Inside with the Kids: 7 Ways To Have Fun On Rainy Days
Reading Time:
3
minutes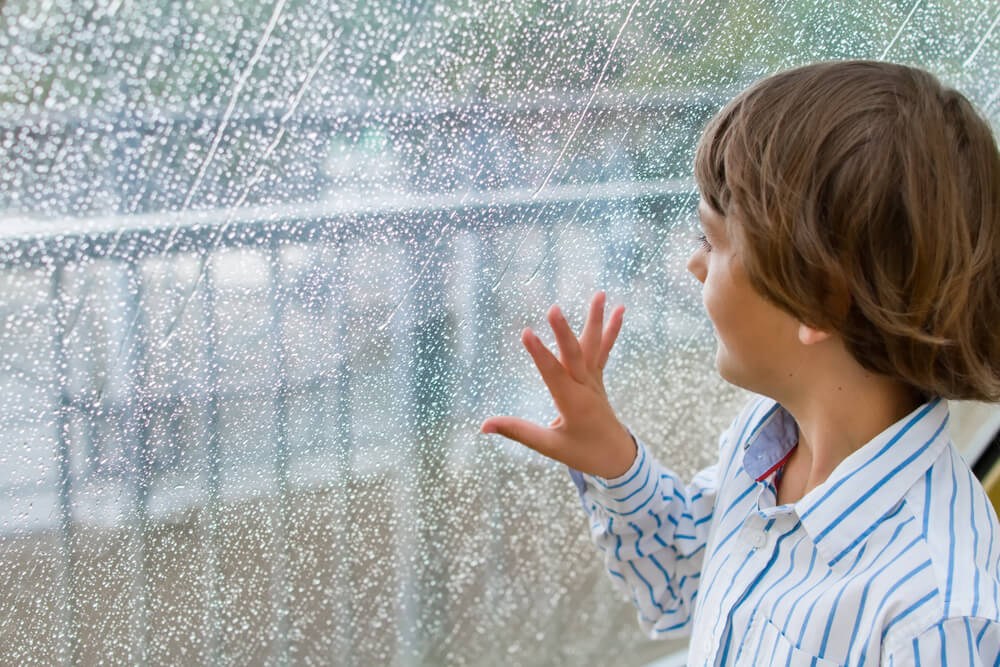 With the days getting colder and less time spent outside, rainy-day activities can be an extraordinary way to spend time with your children. Create a haven from the rain in your home, and make the best of those dark days with these fun ideas.
One: Make leaf skeletons and angel wings
Combine science and art, and help your child make the most out of fall leaves' beauty while investigating the way that plants work underneath the surface. You can create skeletonized leaves by removing the surface plant matter from the leaves' stems, and then bleach and dry the leaves so that they resemble either skeletons or angels' wings.
In either case, your children can decorate your home with these lovely specimens by hanging them from thread in the hallway or in their bedrooms, or you can frame them on a dark background so that they last for many years to come.
Two: Create an indoor obstacle course
Kids always want to run around the house when they have too much energy to spend, but you can control their trajectory by helping them build an obstacle course where they won't slip on the floor or break any furniture. Have children roll over safely-placed cushions and skip down the hall, and then crawl under a table.
At every stop, make it fun! Add activities such as throwing sugar cubes or dried beans into a bowl, so that they have to achieve five 'baskets' before moving on. Or have them reach up as high as they can to grab a bean bag. Add different levels of activities for children of different ages.
Three: Have a fashion show
It's time to walk down the catwalk! There's an easy way to have fun making clothes, without the use of a sewing machine. You can use newspaper or, for a sillier time, rolls of toilet paper, to create the next great outfit. Using scissors and tape, or even challenging the kids to try and develop their own outfit without anything but paper, give them an hour to come up with their best effort and then have a presentation for the paparazzi, where you take pictures or video.
Four: Build shoebox dioramas
Let your children's imagination flow and encourage them to create their own universe inside the confines of an old shoebox. Can your child imagine what it would be like to create a home for African animals or the fish that live under the sea? Would they like to explore space or an archaeological dig? Maybe they have a penchant for dinosaurs?
Five: Make the longest marble run possible
You can use boxes, tubes and cardboard to help your children build a marble run. Make it is long as you like! You can make it fun by getting your children and their friends to each build their own with similar amounts of materials, seeing how long they can make them on their own, and then joining up all of the marble runs together so that children can see how cooperation can be a powerful tool.
If you're having trouble laying out the run, try attaching one end to a wall or the refrigerator, and having children stand on a chair to start the process.
Six: Have a dark disco dance party
Another fun idea to get the wiggles out in the autumn is to burn energy with a disco dance party. You can select dance tunes, close the curtains and give out flashlights or other small lights such as glow sticks, and have your very own indoor disco where children can make light patterns on the ceiling and walls while they show off their stuff. It's a great way to burn off some energy and makes for a fun afternoon on a dark day.
Seven: Make the most of a rainy day outside
If you start to feel a bit stir crazy, remember: kids love to get wet! Get the children dressed in waterproof clothing and rain boots, and head on out to find the biggest puddles in which to splash about. Have your children run through the rain, even for a few minutes, to make the most of the day. Follow up at home with warm baths and steaming cups of hot chocolate, or light the fire and watch a fun video after all of your outdoors excitement.
Shake up the routine!
Although dark days often result in an afternoon on the couch, your children will love to shake up their routine. Try these simple and inexpensive ideas this autumn. Make the most of family time inside and create new plans for connecting with your children!
---
---