Inspiration for 2016 Home Improvement Building Projects
Reading Time:
3
minutes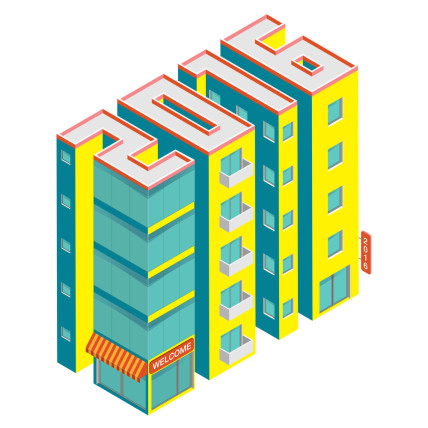 Here's a building and home improvement retrospective for building projects in 2015. Have you been inspired for 2016? These are some ideas to run with.
***
It's the end of the year, and time for reflection and anticipation of the next one. What sort of building projects were you dreaming about or planning for this year that got done? What didn't get done?
Do you have any project plans for 2016?
Here is handful of my posts this past year that maybe inspired you or might be able to inspire you in the months to come.
Remodeling and renovation
When the economy went sour in the last decade, remodeling got popular. It was more cost effective and less stressful to stay put and improve your digs than to relocate. Selling and buying were at a standstill.
Remodeling has not slowed down, even though our financial situation has marginally improved. To recycle your own home has a smaller footprint than new construction. And while you're at it, add some energy efficient features.
Here are 17 ways to upgrade your home until the time is right to move.
If you are going to recycle your home, use recycled materials. If you scour salvage yards and second hand stores, you can add vintage, antique, and one-of-a-kind architectural elements and fixtures.
Even if you do end up selling and buying, you will want to make it yours. How about a complete renovation of a church? This could be a very unique space with high ceilings, stained glass, and old wood floors. Because a church is so open, it's almost like a blank canvas to work with.
Building new
If you are ready to chuck it all, buy some land, and start from scratch, get adventurous with a shipping container. Like a church, it is a clean slate for your interior design. A single container can be a small home or studio, and several can be joined together for a larger footprint or multiple levels.
Geodesic domes are spacious, sturdy, and energy efficient. Do less with more, and have more room than a conventional, straight-wall rectangle home. Building a dome is a DIY project, saving you even more in the building process.
After the Nepal earthquake in April, several earthbag domes in Khathmandu were standing amid the rubble of all the neighboring brick buildings. It was obvious earthbag domes were an excellent choice for withstanding disasters. With climate change making the weather unpredictable, building sturdy is not a bad idea. Earthships provide security against natural disasters, too, and both building methods use local and recycled materials.
A little less alternative
So maybe you don't want a dome or an earthship. How about ordering a pre-fab? This is a cost effective way to have a high quality home for less than conventional constructions. A pre-fab is built off-site in a warehouse. There is no time lost to bad weather, and workers have job security. It's a progressive and thoughtful way to build. It's high on my list.
Building with mud is another local alternative in many locales. Adobe bricks can be made with the soil on the building site. They need drying time before they are laid into walls. Compressed adobe blocks can come out of the machine, and put into a course in a wall.
Rammed earth building is also very local, although it uses less clay in the mixture. Your land will partly determine your earthen building method. Rammed earth needs no finishing once the walls are complete, saving time and money. All earth building is durable, lasting for centuries.
Looking back and looking ahead
Did any of that information inspire your projects in 2015? Does any of it get your creative juices flowing for 2016?
Spend the winter planning, so you can get right to work when the weather is good. If you are hiring a contractor, be sure to get on their building schedule before they are booked. I speak from experience there!
Leave me a comment about your building projects – past, present, and future!
---
---