Reading Time:
2
minutes
When it comes to decorating, you can't go wrong with nature. In fact, most color schemes reflect those found in nature because they are relaxing, eye-catching, and complementary. Here are four ways you can incorporate nature in your interior designing and decorating plans.
1. Think Simple
When you get into complex systems of nature it can be overwhelming, but as far as decor goes, adding one or two natural elements will balance your furnishings and tie your whole room together. Display a twisted branch on top of an end table or shelf.
You could also bring in one or two live plants to put in a corner or windowsill. If you choose to decorate with live plants, be sure they can get plenty of sunlight and you have the time to water them, but if not you can also put up plastic plants.
2. The Right Colors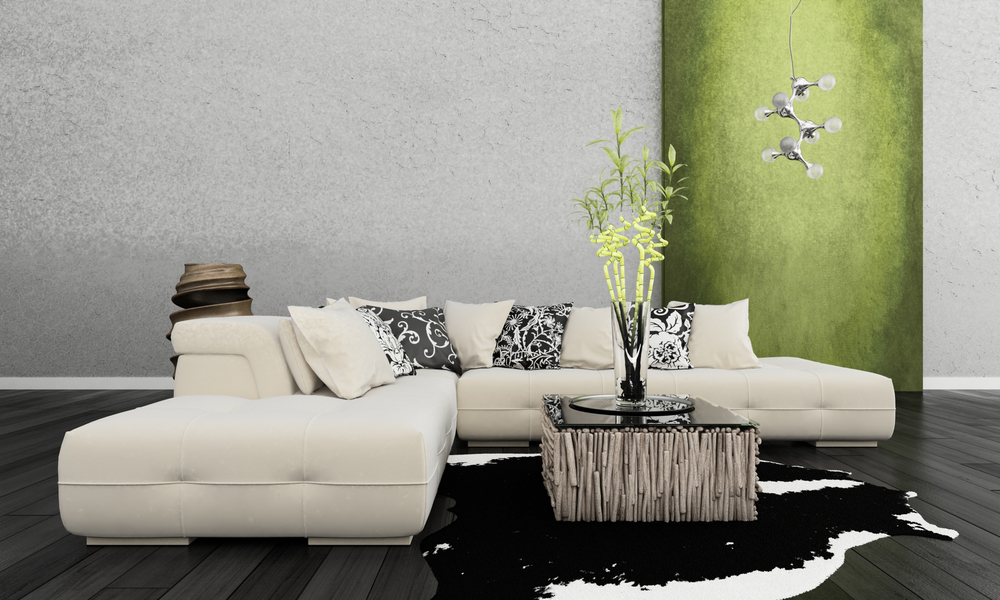 White and Ivory are popular when displaying natural looking decor and really make colored accents pop. Green is the top color in nature and is beautiful in all shades. If you are struggling with the right tints for you, research some simple pictures of nature and find one you love.
Take note of the colors in your picture and incorporate them in your room or furnishings. For instance, say you see a picture of a sunset with stunning shades of orange, purple, and pink use those colors to furnish your room. Try only using hints and accents of all the colors so it doesn't look crazy, but natural. You could also frame the picture as wall art and center the room around it.
3. Use Fabrics
Image via Flickr by PoshSurfside.com
Twisted branches aren't for everyone and that's okay. You can bring nature into any room with the use of fabrics. If you are re-doing your living room, look for pillows to display on couches and chairs with floral patterns. Kitchen? No problem, try flowery prints on hand towels, place mats, and chair seats.
Bringing nature into your bathroom? Find shower curtains, toilet seat covers, and bath mats with images of trees, birds, or any other thing that you love about nature. Shop for bedspreads, shams, or area rugs with pretty flower patterns to decorate your bedroom.
4. Diversity
Image via Flickr by benbohmer
Nature is full of diversity and your home should be too. Accent your shelves and table tops with special momentos you've gathered from the great outdoors. Use sea shells that you collected from your last family vacation to the beach and display them in a clear bowl. Pick flowers to dry, press, and frame for eye-catching wall art. Cut out nature pictures from magazines or use your own to frame and showcase on end tables and countertops.
Wonders of the outdoors
Filling your home with decor made by Mother Nature is very simple, mainly because you don't even need to go to the store to find it. Try a few of these tips to bring the wonders of the outdoors into any and every room in your home.
---
---