New Year, New Floors: 2019 Flooring Trends
Each new year brings new trends in home décor, home improvement, and design elements. In 2019, a few unique flooring options for your home are worth looking into since they're part of the latest trends. You'll spot these on home decoration and renovation shows on television, as well as in renovation blogs, how-to guides, and photos of beautifully finished homes across the world.
Green Thumb
Sustainable options remain at the forefront of the minds of many homeowners, so eco-friendly flooring materials continue to grow in popularity. Green flooring options include reclaimed wood, cork, engineered wood, and bamboo. Bamboo is a sustainable option because it is a fast-growing crop that can regenerate very quickly. Reclaimed wood is a top choice used in buildings with award-winning designs and styles. It enhances and complements any design style, whether you prefer modern, rustic, or anything in between.
Cork flooring materials come from the bark of the cork oak tree. Many of these trees grow on the Mediterranean Sea's border, regenerating after each harvest. These trees can live for more than 200 years, and the first removal of its bark will take place when the tree is 9 years old. The tree can then have its bark removed again once per decade and up to 15 times in its lifetime. Farmers exercise caution when stripping the bark, using a special tool that won't cause damage to the tree's inner layer.
Exotic Woods
Engineered hardwood is also on the rise, thanks to its durability and affordable price. However, as more homeowners look at this option, their eyes are drawn to something a bit more exotic as part of their interior design. Examples of exotic hardwood options include Wenge, Brazilian cherry, Iroko, and teak, which come from all over the world. Wenge lumber comes from the millettia laurentii legume tree, which is native to countries in Africa. The wood is chocolate brown in color and is extremely dense and hard, making it a good option for a durable floor.
Brazilian cherry wood actually comes from a legume tree that grows in Brazil's rainforests, showcasing rich, warm shades of red with streaks of varying dark colors throughout. Since the trees grow in heavily logged areas, look for Forest Stewardship Council-certified flooring for your home. Iroko wood also comes from African trees and is believed by natives to have supernatural properties. When used in flooring, this wood has a yellow to golden brown hue, which typically darkens over time. Teak wood is used to create attractive and durable flooring in a beautiful brownish-red shade that ages very well.
Touch of Rustic
It's no secret that rustic styling is one of the latest home décor trends, whether you're designing a farmhouse or a home in the suburbs. According to Google Trends, the demand for log and wooden houses has increased by 25 percent in 2018. If you want to take advantage of this style in your home, take a look at the longer, wider flooring options that emphasize the natural aging process of wood. Reclaimed wood materials are also key when you're creating your country abode.
Wood Look Tiles
Tile flooring has been popular for decades, but one of the latest floor trends for 2019 is tile that resembles wood. You can't put real hardwood in your bathrooms, as the risk of water damage is too great. Many homeowners are also moving away from hardwood floors in the kitchen for the same reason. Wood-look tiles offer the appearance of beautiful hardwood without the risks of warping or damage due to moisture exposure.
You can find wood-look tiles in a variety of colors and styles, as well as with grain patterns that make it look more realistic. The upgraded inkjet technology used to produce these tiles has resulted in authentic tiles. You won't believe they're not real wood until you reach down and touch them. Some of the more popular color options for 2019 include light or white tiles, pale grays, and other cool tones that complement modern styling.
Gray Floors for the Kitchen
Neutral, cool tones are in style as well, and that style isn't going anywhere in 2019 floor trends. Gray woods and tiles are common in bathrooms and kitchens, especially in homes with lighter cabinetry and countertops. If you have light granite and white cabinets in your kitchen, adding a grey floor will complement this design while adding a cool and modern undertone. This hue of flooring also creates a modern look when you combine it with tinted glass in your cupboards and stainless-steel appliances.
If you choose wood-look tiles for your kitchen, pay close attention to the grain patterns. The design of your tiles will impact the overall appearance of the space. Extensive grain patterns in a smaller space can draw the eye and make the room feel busy, although they work well in a larger kitchen.
Geometric Tiles
Bathrooms are some of the most valuable rooms in your home to update. People tend to spend a good amount of time in the bathrooms and kitchen, so these high-value rooms are worth renovating. Adding new tile flooring in your bathrooms can go a long way when it comes to the overall design element, as well as add to your home's value. Geometric shapes and patterns are on the rise in tile placement, both on the floors and the walls.
Linear patterns are generally the most popular since they're not as drastic as other patterns, but they can still create an eye-catching look. You may also see chevron, herringbone, and hexagon patterns created with tiles on the floors of showers and bathrooms. Some people use square or rectangular tiles to create these patterns, while others keep it simple and shop for uniquely designed tiles to use from the start. Geometric-patterned tiles come in a variety of colors and designs, making it easy to choose the option that fits best with the rest of the space.
As you decide how you want to upgrade your home's flooring this year, take a look at these 2019 floor trends. You may have an eye for style and already considered some of these options, or you could decide to choose a more durable or sustainable material that will remain in your home for years to come.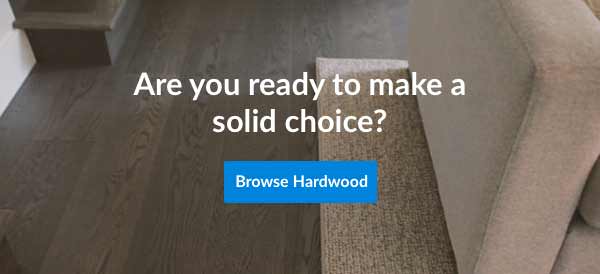 Resources:
https://www.terramai.com/reclaimed-wood
https://www.builddirect.com/blog/winter-flooring-five-of-the-warmest-floors-for-your-home/
https://www.thespruce.com/brazilian-cherry-flooring-1821893
https://www.builddirect.com/blog/cozy-winter-kitchen-decor-trends/
https://www.familyhandyman.com/floor/top-flooring-trends-for-2019/view-all/
https://maplesandbirch.co.uk/wood-flooring-trends-2019
https://theflooringgirl.com/blog/bathroom-flooring-trends-tile/
---
---