Nice to Meat You: An Intro BBQ Buying Guide
Grilling is a fun experience that many people enjoy during the warmer months. It's an easy way to cook meat and vegetables for dinner after work while enjoying the outdoors. Throwing a barbecue is also a fun way to see friends and family while cooking great food for them. If you're going to buy a grill, make sure you invest in the right kind based on where you're using it and how. You should make sure it matches the style of grilling you do. Know what the different sizes, fuel types, and cooking rates are before purchasing a new grill.
Fuel Types
There are a variety of different grills based on their fuel type. One of the most common types of grill is a gas grill. They're easy for most people to use and are easily portable so you can move them around your yard. Propane gas grills come with a propane tank as its source of fuel. Natural gas grills have the advantage of using a natural gas line but are limited to being stationed near the line.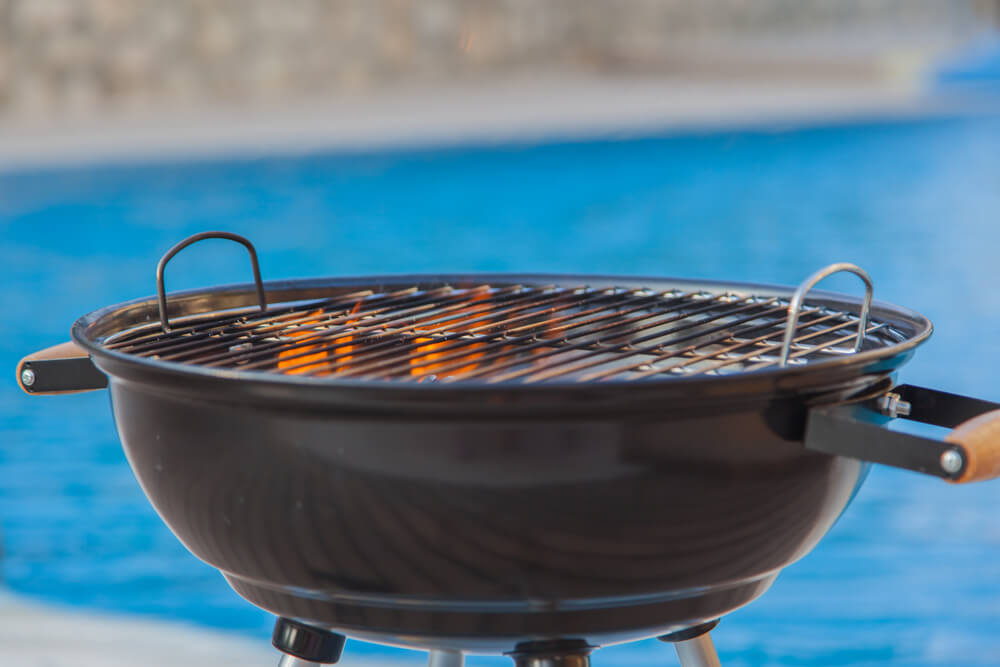 Charcoal grills are another popular choice. They give food a smoky taste, and woodchips can be used to copy the effects of a smoker. Charcoal requires more time because the briquettes must burn for a while before you can cook with them. Cleanup can be a messy process, too, but many people still prefer charcoal over other fuel sources for grilling.
Electric grills are a good choice when you have limited space. They need to be plugged in to work but can quickly cook food either indoors or outside. Since they need to be by an outlet, you're not able to use them everywhere. The food tends to taste differently than when cooked on a gas grill as there are no flames to create the smoky taste.
Sizes
One of the main factors that will determine purchasing a new grill is how much space you have available. If you're cooking for just you and your partner, you can get away with a smaller charcoal grill. They can easily fit on a small deck. Electric grills are another good option for those lacking space. They take up very little room and can be put away when they're not in use. These grills can be used on a balcony in an apartment where traditional grills are not allowed.
Larger grills make more sense if you think you'll be entertaining often. A large grill allows you to cook more food in less time. Gas grills would be a good choice for this, as they're easy to use. You can use multiple burners, cooking your meat on one end while you grill vegetables on the other end. It makes cooking a meal for your family much easier than making it indoors. If you'll be outside often, consider investing in an outdoor kitchen. You can have multiple counters and drawers to store everything you need for your next barbecue.
Cooking Rates
Different grills will have varying cooking rates. For example, electric grills are great to make something fast, but they won't have the same cooking effects as traditional grills. You won't be able to sear meat the same or get a crispy outer layer using an electric grill. While gas grills may take longer to heat up and use, they're better at fully cooking the meat to the level you want. They can also go to a higher heat than other grills. Charcoal grills are good for leaving something on low to medium heat for a longer period of time.
Design
Grills range from basics to multi-faceted and functional designs. For those who prefer a simple functionality and love the flavor and texture of charcoal grilling, a basic charcoal hibachi or smoke box will do. The wood chips will help surround the food during the grilling process and give it a smoky taste. For those who prefer elevated, more complex grilling we recommend grills with side burners, which are convenient for cooking your entire meal at the same time. The meat or fish can be cooked on the main grill while vegetables are slowly grilled on the side. This makes cooking much more convenient when you can monitor all your food in one spot.

Larger grills tend to come with storage space below or to the side of the grill. Included is a compartment where the drip tray and propane tank sit. This is important so any leftover food and grease are caught. You'll want to clean it when you're done so it's ready for next time. There may also be extra space to hold spatulas, plates, utensils, or condiments. Many modern grills have an electric ignition that will light up the grill automatically if the match doesn't work. This makes starting the grill easier and safer.
Accessories
There are many different accessories you can buy to enhance your grilling experience. A grill cover is a good idea to protect your grill from the elements in any weather or climate. A high-quality brass brush will help you clean leftover food from the grates without ruining their finish. If you have a charcoal grill, you'll want to have a supply of natural lump charcoal on hand. It's more expensive, but will last longer and burn cleaner, saving you money in the end.
There are many factors to consider when purchasing a new grill. You need to determine the space you have and how you'll use the grill. Do you want to entertain a group of people on a regular basis or just make a steak for yourself every so often? The more you'll use it, the larger of a grill you'll want. Decide which fuel is best for you based on what type of food you'll be barbecuing.
In addition to the basics of the grill, there are many features you can add on. Decide what accessories you'll actually use on a regular basis. Use this guide to help you decide which type of grill you want to purchase and start cooking!

Resources Used:
http://www.warnersstellian.com/grill-buying-guide/
http://www.canadianliving.com/food/article/how-to-shop-for-a-barbecue
https://www.theguardian.com/money/2014/jun/13/buying-a-barbecue-a-guide
https://www.builddirect.com/blog/7-must-know-tips-for-safe-summer-grilling/
https://www.builddirect.com/blog/7-tips-for-hosting-a-successful-backyard-barbecue/
---
---