Patio Furniture And How To Make It Last
Reading Time:
2
minutes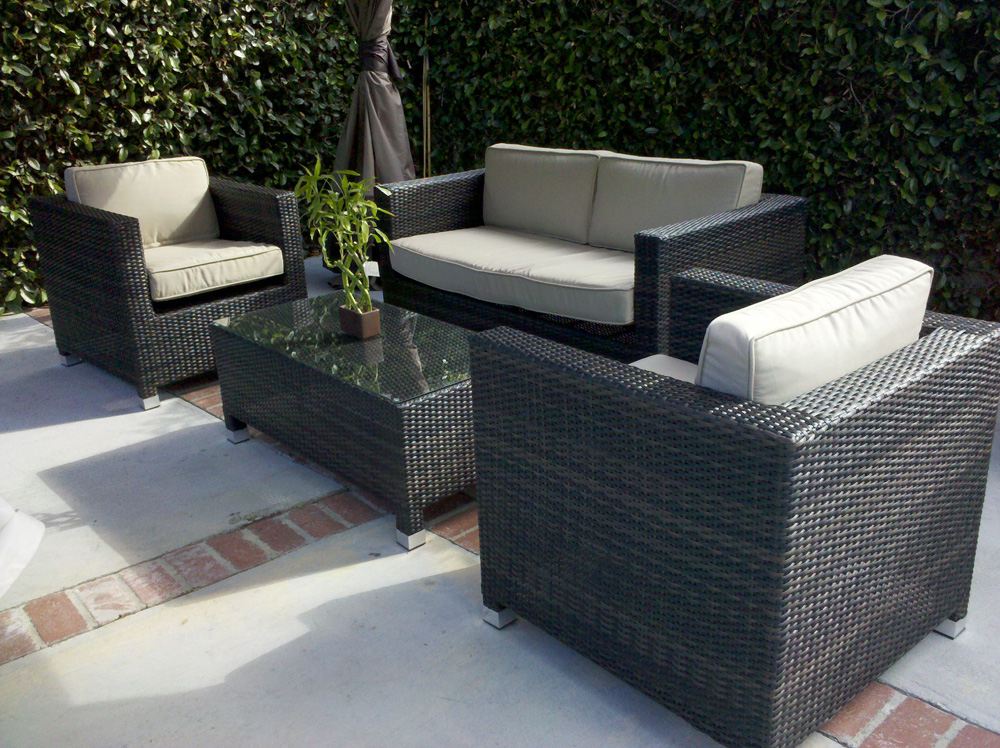 The creation of outdoor rooms is a notable trend for homeowners. And a big part of that is durable, good-looking patio furniture.
To keep it looking great, and to make outdoor living spaces in general looking great too, a bit of maintenance is necessary. 
So, to outline some ways to do that, here's writer Andrew Isidoro.
***
Rattan patio furniture has a lot of advantages. It looks good, it lasts well and (if you buy the good stuff) it is nigh on indestructible. However, even the sturdiest rattan garden furniture needs a little TLC sometimes, just to keep it in the very best condition possible. If you want to keep your rattan furniture looking extra good, we've compiled some top tips to help you do just that:
A quick clean
Most rattan patio furniture will benefit from a regular wash. Giving your furniture a quick wipe down every few weeks will ensure that it stays spotless and should prevent the formation of mould. The best way to give your rattan a speedy clean is to dilute a little dishwasher detergent in some warm water.
Tilt your item of furniture to one side to ensure all excess water runs off, then wash using your detergent mixture and a short bristled brush. Make sure that you get your brush right in between the rattan fibres to get rid of any rot or dirt. Do not use too much water as this could warp your fibres, just use enough to give your rattan patio furniture a good clean. When you're done wipe your furniture down with a slightly damp cloth to get rid of any soap suds.
Patio furniture care: prevention is better than cure
It is much easier to prevent your rattan patio furniture from getting damaged in the first place than it is to repair any damage that occurs. Of course the best way to ensure your furniture stays looking good is to buy the best quality rattan items. Many new rattan fibres are UV, water and weather resistant. This means that they can safely be left outside without any chance of fading, rotting, warping or weakening. If your rattan furniture is not made of advanced fibres it is important to keep it in a warm, dry place away from constant, direct sunlight.
Emergency stains and your patio furniture
Modern rattan patio furniture made from advanced fibres is already stain resistant. This means that stains and spillages can simply be wiped away with a cloth. However, if your rattan furniture is not stain resistant you need to clean up, fast! Use a detergent and a cloth to get rid of stains as fast as possible. Never ever use bleach or harsh chemicals on rattan.
Treat the feet
A particularly vulnerable part of rattan patio furniture is the feet. Placed on cold, hard or wet surfaces (sometimes all three) they can crack, spilt and warp easily. To keep your furniture's feet neat, place rubber stoppers underneath the legs of your rattan chairs and tables.
So there you have it. Our top tips to keep your rattan patio furniture looking extra good and keep it in the very best condition possible for the upcoming summer months.
***
Thanks, Andrew!
Cheers,
Rob.
---
---