Playing with Fire: How to Choose a Gas Range
Cooking appliances are at the heart of the kitchen, and all are vital to preparing food. Considered the workhorse of the kitchen, the range is often overlooked. But by doing some research, you can find a gas range that works best in your space and at a cost that fits your budget.
Before You Head to the Appliance Store
Make sure you have room for the appliance. Measure the space you plan to fill and make sure you have gas connections to the spot. Most freestanding gas ranges are 30 inches wide, although pro-style ranges can reach 36 to 48 inches. The freestanding range is the most economical and popular choice, with a cooking surface above the oven. Standard ranges slide in between cabinets or drop into a separate cabinet.
Just as you would with any major purchase, you must set a budget before checking out a range. Although you might be tempted to go straight toward the high-end, platinum-plated range that has all the bells and whistles, don't tease yourself unless you're planning to spend thousands of dollars. Determining your budget can help you narrow down the choice and decide what features your gas range must have.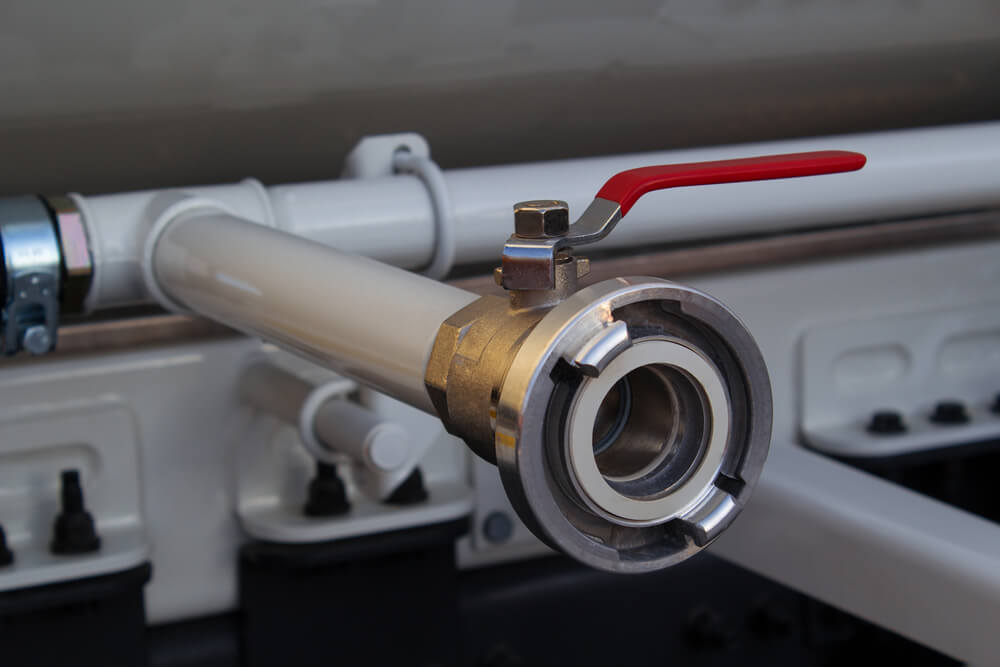 Perhaps most importantly, make sure that you have a gas connection where you want to place your range. The standard option occurs when natural gas goes directly into your house through utility lines. If you live in a rural area, you receive liquid propane into your house via a tank. To run a gas range through a liquid propane tank, you must buy a conversion kit.
Types of Ranges
So you've narrowed down your options to include gas ranges, but other options are available. Certain cooking surfaces come with high-heat or low-power burners, which allow for customized cooking options. In most areas of the country, gas ranges are the most cost-effective ranges when compared to electric ranges. Although electric ranges may cost less to buy, gas ranges are cheaper to operate, depending on the gas rates in your area.
Dual-fuel ranges features both gas and electric heating, typically with a gas range and electric oven.
Conventional gas ranges let you control the heat source more quickly and precisely. These types of ranges are ideal for cuisines that include sauteing.
Commercial-style gas ranges include all the benefits of a commercial range in the comforts of your own home. They usually have calibrated controls to adjust the burners as well as a grate in the center so that you can gently move pans and pots without having to lift them.
Conventional Gas Range Models
Let's narrow down the focus even further and concentrate on conventional gas ranges. You'll find four types of models in this category, all with different features and prices.
Standard models, usually available in either black or white, are the cheapest option, with prices starting around $399. They typically include porcelain- and enamel-covered cooking surfaces, dials and knobs for burner control, and cast-iron grates over the burners.
Mid-range models, which start around $650, often come in three color choices: white, black, or stainless steel. They have higher-performing burners, digital settings for cooking times, and easy-to-clean steel grates over the burners.
Premium models start at around $1,000 and include high-performance burners, typically with a fifth burner. They also have a removable stovetop griddle and electronic control panels for cooking times.
Pro-style models begin at around $1,700 and tend to have wider sides when compared to standard models. They usually include two convection ovens and multiple color and metal options.
Gas Range Features
You might feel like buying a gas range is like choosing a car, with many choices and options available. Ranges come with different numbers and sizes of burners and heating elements, broilers with varying temperatures, and digital or analog timers and clocks.
More deluxe options include a range hood or microwave above the cooking surface and placed at eye level. The clock or timer typically sits at the back of the stovetop's panel.
Many stovetops come with a minimum of four burners, while the premium models include five. If you opt for the dual-fuel choice, the oven usually has two racks, while the premium models have three.
You probably don't think about how a gas range operates, but an open flame surrounds the bottom of the cookware, with the heat evenly distributed around it. This arrangement comes after you hear those clicks and the flame appears with a mighty "whoosh!" British thermal units (Btu) are the units of measurement used to determine heat output for gas ranges, with burners typically ranging from 5,000 to 20,000 Btu. The ranges that have higher heat burners tend to cost more. Most ranges have four surface burners in three sizes: one or two that perform at about 9,000 Btu, one smaller one at 5,000 Btu, and a larger one at 12,000 Btu.
Gas Ranges vs. Electric Ranges
In addition to the economical and performance standards, gas ranges have faster response times to changes in temperatures, which you may need in certain dishes. Since you can see the flame, you can note exactly how much heat the pan gets. Even professionals prefer gas stoves since they can see the level of control applied and the amount of heat produced.
Compared to electric stoves, gas ranges also have cooler surfaces, which reduce the risk of burns. When in use, they also keep kitchens cooler. In addition, during power outages, you can still use a gas range.
The Bottom Line
Whether you're a novice cook looking for a basic gas range or a consummate gourmet chef wanting the highest-end gas range available, you'll find an appliance that fits your needs. Once you know what type of gas range you want to have at the center of your kitchen, you are well on your way to having the tools to make delicious meals. We just can't help you actually learn how to cook them.
Resources:
http://michaelbluejay.com/electricity/gas.html
https://www.builddirect.com/Ranges/Dual-Fuel-Range/ProductDisplay_13618_p1_15127617.aspx
https://www.builddirect.com/Ranges/Gas-range/ProductDisplay_13618_p1_15047010.aspx
https://www.builddirect.com/Ranges/36-Freestanding-Professional-6-Burner-Gas-Range/ProductDisplay_13618_p1_10099508.aspx
http://www.consumerreports.org/cro/ranges/buying-guide.htm
http://www.hometips.com/buying-guides/cooking-ranges.html
http://www.lowes.com/projects/kitchen-and-dining/range-buying-guide/project
https://www.cnet.com/topics/ovens/buying-guide/
https://www.builddirect.com/Ranges/48-Freestanding-Professional-Dual-Oven-6-Burner-Gas-Range/ProductDisplay_13618_p1_10099509.aspx
http://homeguides.sfgate.com/compare-gas-range-stoves-34430.html
https://www.houselogic.com/by-room/kitchen/range-buying-guides/
http://www.trailappliances.com/ab/planning-design-ab/buying-guides/gas-ranges.cfm
---
---