Red, White, and Blue: 15 Patriotic Home Décor Ideas
Memorial Day and The Fourth of July is right around the corner, and before you know it, it'll be time for cookouts and fireworks. Get your home and yard into the spirit with these super easy and clever DIY home décor ideas designed just for creative patriots like you.
Summer Patriotic Home Decor Inspiration
1. Dress up your table.
A patriotic tablescape is just the thing to make your dinner party ultra-festive. Pair a vintage red, white and blue plaid or striped table runner with red or blue polka dot napkins. Pull out your best red, white, and blue serving dishes and trays, and create a festive red and white floral arrangement interspersed with blue paper or foil stars glued to wooden skewers. Sprinkle red, white, and blue candies around the table. Pull out your vintage décor for special accents.
 2. Deck out the porch.
If you've got a front porch, bring your festive flair outside, and give your porch a patriotic makeover. Simple bunting in red, white, and blue harkens back to the decorated town squares of yore and give passersby a dose of nostalgia. Hang red, white, and blue flowers from planters along the perimeter of the porch, and toss a few red, white, and blue pillows in various patterns on your porch swing and porch chairs. Lay down a red and blue or blue and white striped rug, and place patriotic bouquets on your side tables.
3. Set out patriotic luminarias.
Line your driveway or sidewalk with luminarias for a great decorative touch. Purchase red, white, and/or blue paper bags, and fill them a quarter of the way up with sand. Lay an LED or real-life tea light inside to make the bags glow. Look for bags with special patterns for a countrified touch. Alternatively, you can make your own special luminarias using empty soup cans. Paint the cans in patriotic colors, and use an awl to poke holes in the cans in the shapes of stars.
4. Deck out the patio with string lights.
If you already have string lights on your patio, replace every other clear or white bulb with a red or blue bulb. Or, purchase red, white, and blue paper lanterns to attach to your lights. To really deck out the lighting situation, weave red, white, and blue crepe paper between the strings to create a ceiling effect.
5. Make your own unconventional tablecloths and napkins for your BBQ.
Store-bought patriotic table cloths and napkins are typically solid, striped, starred, or flagged. If you want to get creative, visit the fabric store and find red, white, and blue fabrics in floral, paisley, plaid, or other patterns, and sew your own table cloths and napkins. Mix and match patterns for a unique look. You can find lovely vintage fabrics online that will make one-of-a-kind table coverings.
6. Hang a wreath.
A patriotic wreath on the front door welcomes guests and adds a festive touch to your home during the holiday. You can find wreath forms at your local craft store. Wrap the wreath with red, white, or blue fabric, and glue faux flowers, flags, stars, balls, or other accoutrements to the front.
7. Make sand art candle holders.
Fill different sizes of Mason jars with layers of red, white, and blue sand, and use them as tea light holders for table centerpieces or patio or porch décor. Each jar will be different from the others, and you can add special touches, such as flags or stars on sticks, to make them really stand out.
8. Fashion a garland.
Garlands dress up any space, from the porch to the deck to the dining room. Create your own garland using wide satin ribbon. Sew or glue on paper stars; squares or triangles of red, white, and blue fabric; or miniature American flags. Make your own tassels for the garland using fabric strips, yarn, or crepe streamers. Mix and match components, and make your garland as long or short as you need it to be.
9. Paint some flower pots.
Display your annuals in patriotic flower pots inside the house or outside. Purchase some inexpensive terra cotta pots and some red, white, and blue acrylic paint. Paint red and white vertical or horizontal stripes on the bottom portion of the pots, and paint the lip blue with white stars. Or, paint red and white stars on a blue background with a red rim–the possibilities are endless. Mix and match designs so that no two pots are alike. Spray the pots with an acrylic sealer if they're going to reside outside on the patio or deck.
10. Transform a pallet into a flag.
Make a cool patio wall decoration with a reclaimed pallet flag. Alternate red and white paint on the planks of an old pallet, and add the blue square on the upper left-hand corner. Visit your local craft store for some sculpted wooden stars to paint, and glue them to the flag.
11. DIY some retro wooden décor.
Visit your local craft store, and buy wooden blocks of varying sizes along with large and small wooden stars. Paint the blocks in patriotic colors, and wipe the paint off for an antiqued look. Paint the stars in contrasting colors, and glue them to the blocks. Stack the blocks in a pretty display for the hall table, living room, or patio. You don't need to limit yourself to stars for decorating the blocks: Any shape will do, including wooden letters that spell USA.
12. Swap out your pillows.
If your living room color scheme supports red, white, and blue, swap out your sofa pillows for patriotic versions. Make your own pillow covers for your existing pillows, and store them easily during the rest of the year. Find unique fabrics to sew into simple covers, and embellish them with buttons, ribbons, pom-poms, or fringe.
13. Fill a bowl with Independence Day balls.
Gather some wooden balls and a large, flat bowl or tray. Paint the balls with stars and stripes, or papier mache them with fancy red, white, and blue paper. You can also use styrofoam balls and decorate them with patriotic fabrics. Arrange the balls in the bowl or tray and set them out for a festive treat for the eyes.
14. Make an Independence Day wind sock.
Find a large or small embroidery hoop, and gather a collection of red, white, and blue ribbons. Cut the ribbons into varying lengths, and tie them to the hoop to create the wind sock. Tie four strings around the hoop at opposite sides, and tie them together at the top for easy hanging.
15. Paint stars on the lawn.
Give your lawn a festive makeover with red, white, and blue lawn-marking paint. Cut varying sizes of star stencils from cardboard, and use them to paint stars on the grass. Group varying sizes of stars together across the lawn, or paint them randomly or in a grid. When the grass grows, mow the lawn, and the stars will disappear.
Celebrating America and everything summer this July is more fun with festive décor that puts you in the mood for parties, parades, and apple pie. You can't overdo it, so unleash your creativity and get into the spirit of the holiday.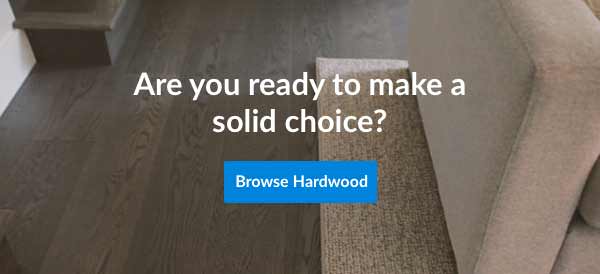 ---
---